A number of compelling storylines are playing out in British Columbia, making Canada's westernmost province a place to watch during Election 2019.
There's the battle for government, with Liberals and Conservatives scrambling to pick up as many of B.C.'s 42 seats as they can.
There's also the NDP's struggle to hold on to its 13 B.C. seats in parliament. This will be no easy feat in the face of strong challenges by Conservatives (particularly in rural and Interior B.C.) and also Liberals (in urban B.C.).
Don't forget the Greens. They are working to build on recent gains to mount serious challenges in a number of NDP-held ridings on Vancouver Island, where who wins the anti-establishment environmental vote will be key.
And in case you missed it, B.C. will also be the site of the mother of all local constituency races—Vancouver Granville—where Jody Wilson-Raybould is running as an independent and looking for vindication as she takes on the Liberal machine.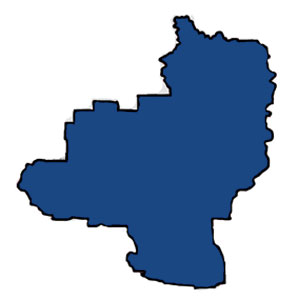 Kamloops—Thompson—Cariboo
Incumbent:
Cathy McLeod (CPC)
Primary challenger:
Terry Lake (LPC)
Character:
Rural
B.C. is one of the provinces where the Liberal Party is counting on picking up seats, and their best bet is this seat in B.C.'s Interior.
Cathy McLeod has held the riding since 2008, and in 2015 eked out a close victory in a tight three-way race. This time, she will be facing Terry Lake, a popular provincial MLA and minister of Environment and Health in the cabinet of former B.C. Liberal Premier Christy Clark.
If Mr. Lake can pick up votes from the NDP, and pick up small-c conservative votes by leveraging his provincial experience with B.C.'s free enterprise coalition, Kamloops could be a Liberal pick-up on election night.
———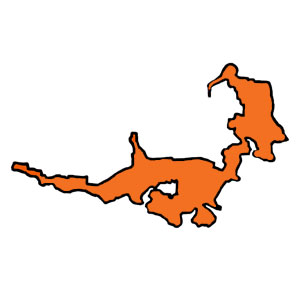 Esquimalt—Saanich—Sooke
Incumbent:
Randall Garrison (NDP)
Primary challenger:
David Merner (GPC)
Character:
Suburban/Rural
The Greens expanded their influence in parliament with their recent Nanaimo-Ladysmith by-election victory, and hope this nearby Vancouver Island riding will be the next one to experience the Green wave.
David Merner is running for the Greens after running for the Liberals in 2015, placing a competitive second to the NDP incumbent. Mr. Merner hopes to consolidate the Green and environmental Liberal vote from 2015. If he does, he will have more than enough to overtake Randall Garrison and the NDP, who won this riding with just 35% of the vote in 2015 due to a four-way split.
———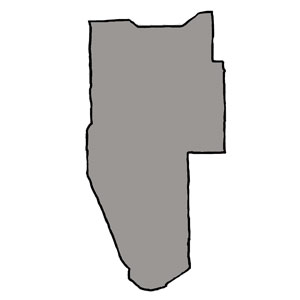 Vancouver Granville
Incumbent:
Jody Wilson-Raybould (Independant)
Primary challenger:
Taleeb Noormohamed (LPC)
Character:
Urban
It goes without saying that the campaign in Vancouver Granville will be one of the most watched races of the 2019 election. Former star Liberal cabinet minister Jody Wilson-Raybould is facing off against businessman and entrepreneur Taleeb Noormohamed. Traditionally, independent candidates have a tough time winning election or re-election, but Ms. Wilson-Raybould's national profile, sharp message, and local appeal for NDP and Conservative voters who want to send the Liberals a message, may be enough to get her returned to parliament in the fall.
———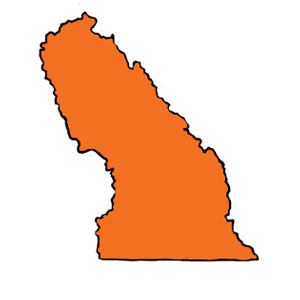 Kootenay—Columbia
Incumbent:
Wayne Stetski (NDP)
Primary challenger:
Rob Morrison (CPC)
Character:
Rural
The Conservatives' path to victory goes through southeastern B.C. Retired public servant Rob Morrison hopes to reclaim this seat from the NDP's Wayne Stetski, the former mayor of Cranbrook, who ended 18 years of uninterrupted Reform Party-Canadian Alliance-Conservative Party representation with a narrow victory in 2015. The Conservatives lost this seat after dropping 16 points of their vote to the Liberals in 2015, much of it in the riding's Columbia-region resource communities. With anti-Harper sentiment behind them, the Conservatives are banking on their traditional vote returning home and putting them one seat closer to victory.
———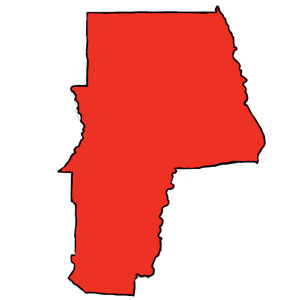 North Vancouver
Incumbent:
Jonathan Wilkinson (LPC)
Primary challenger:
Andrew Saxton (CPC)
Character:
Urban/Suburban
North Vancouver is a classic Lower Mainland swing seat. Typically, it pits Liberals against Conservatives (and before them the Reform Party and Canadian Alliance).
Jonathan Wilkinson is the minister of Fisheries, Oceans and the Canadian Coast Guard, and is the Liberal Party's unofficial B.C. lieutenant. In 2015, he handily defeated two-term incumbent Andrew Saxton.
Mr. Saxton hopes the tide has turned against the Liberals, but by Mr. Saxton's own admission, his victory depends on the Conservatives' ability to speak clearly and compellingly to urban voters who are concerned about climate change, housing affordability and urban transportation.
———
Keep a close eye on British Columbia. With public opinion polls showing the Liberals and Conservatives running neck and neck, how B.C.'s electoral plots and subplots are resolved could well determine who forms the next federal government, and the future of political parties and leaders.
Consult our Federal Election 2019 section to get the latest perspectives from our experts.
Related content
——— Jeffrey Ferrier is a former Vice-President at NATIONAL Public Relations