It is no coincidence that Quebec is the subject of much envy: party leaders know that Quebecers play a decisive role in the distribution of seats in the House of Commons. In the country's history, many movements were born here and some leaders' fate was determined by the few ridings their party was able to win in the Belle Province.
This year, the outcome of the election remains unpredictable. The Liberal Party is holding its ground in polls, but its popularity has dropped; the Conservative Party is recruiting star candidates, but its leader generates little enthusiasm; the Bloc Québécois is recovering, but the erosion of the sovereignist vote is confirmed election after election. There is also the uncertainty surrounding the expected decline that awaits the New Democratic Party. As for the People's Party of Canada, it is the people's choice by name only. Of course, it could get votes here and there, but nothing to muddy the waters.
Quebec has just elected a new provincial government, resolutely nationalist and incredibly popular. Despite some conservative connections, François Legault's party has no official counterpart on the federal scene. For which party will the Coalition Avenir Québec supporters vote?
In the meantime, here are six ridings to watch for in Quebec: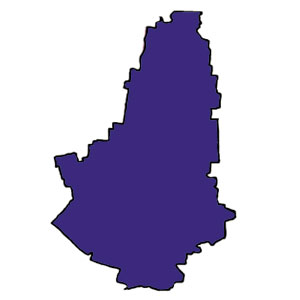 Beauce
Incumbent:
Maxime Bernier (PPC)
Primary challenger:
Richard Lehoux (CPC)
Character:
Rural
Accustomed to overwhelming majorities, Maxime Bernier, the new leader of the People's Party of Canada, may have trouble keeping his stronghold held since 2006. His fierce opposition to supply management in a rural riding, as well as his notable absence, could seriously affect his chances of re-election.
To run against him, the CPC opposes the former president of the Fédération québécoise des municipalités, Richard Lehoux, who has the support of 23 mayors in the Beauce region.
———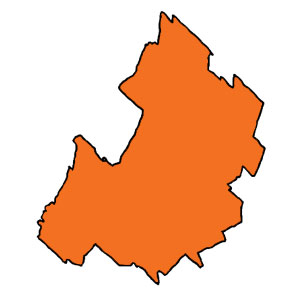 Beloeil—Chambly
Incumbent:
Matthew Dubé (NDP)
Primary challengers:
Yves-François Blanchet (BQ) and Marie-Chantal Hamel (LPC)
Character:
Suburban
The new Bloc Québécois leader, Yves-François Blanchet, is counting on Beloeil—Chambly to make his entry into the House of Commons. This is a surprising bet, given that Mr. Blanchet's roots are more in Mauricie, where he lives, and in Centre-du-Québec, especially in Drummondville, which he once represented in the National Assembly. He can rely on a very dynamic local organization and his first advertising campaign in the county and the regions has scored big.
The riding was redrawn after the 2011 election, and NDP representative Matthew Dubé is seeking a third term. In 2015, the LPC had done well by finishing second. This time, the Liberals are calling on a retired lawyer, Marie-Chantal Hamel.
———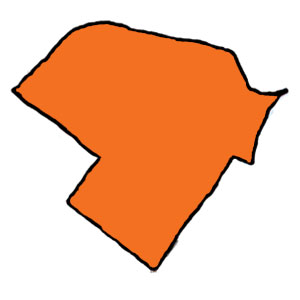 Laurier—Sainte-Marie
Incumbent:
Hélène Laverdière (NDP)
Primary challengers:
Steven Guilbeault (LPC), Nima Machouf (NDP)
Character:
Urban
Certainly the most interesting Montreal riding, and one of the few that could change on election night with a fight between the NDP, the LPC and the BQ. Gilles Duceppe's former riding is the subject of much envy. First, by the Liberal Party of Canada, which will rely on ecologist Steven Guilbeault, in an election where environmental issues will be dominant. Ironically, the announcement of his candidacy came less than 72 hours after the Trudeau government gave the green light to the expansion of the Trans Mountain pipeline.
With NDP MP Hélène Laverdière announcing her departure from politics, the party turned to Nima Machouf, the wife of former Québec solidaire MNA and coleader, Amir Khadir.
The Bloc Québécois will present author Michel Duchesne, while the Green Party has recruited singer Jamil.
———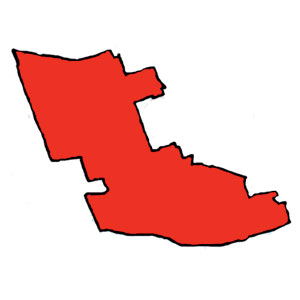 Louis-Hébert
Incumbent:
Joël Lightbound (LPC)
Primary challenger:
Marie-Josée Guérette (CPC)
Character:
Urban
An interesting battle will take place between the LPC's rising star, Joël Lightbound, and the former senior public servant and vice-president of La Capitale, Marie-Josée Guérette. The latter, who is much compared to former Minister Josée Verner, is joining Andrew Scheer's troops in a region where the Conservatives are very popular and where most of their Quebec MPs are concentrated.
Since 2006, this riding has elected representatives from the Bloc Québécois, the Conservative Party of Canada, the New Democratic Party and the Liberal Party of Canada. In the last 20 years, no Member of Parliament has succeeded in getting a second term.
———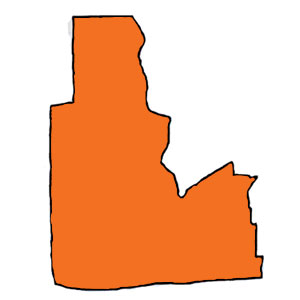 Trois-Rivières
Incumbent:
Robert Aubin (NDP)
Primary challenger:
Yves Lévesque (CPC)
Character:
Urban
Yves Lévesque, who was elected mayor of Trois-Rivières five times, is coming back on the political scene, this time in federal politics with the Conservative Party of Canada with which his affinities were no secret. He enters the political arena after experiencing health problems that prompted him to leave Trois-Rivières City Hall. He will face Valérie Renaud-Martin, who has been a town councillor until now and who will run for the Liberals.
They will face the outgoing NDP MP Robert Aubin, who is seeking a third term and Bloc Québécois member Louise Charbonneau.
———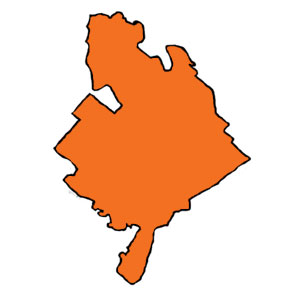 Berthier—Maskinongé
Incumbent:
Ruth Ellen Brosseau (NDP)
Primary challenger:
A four-party struggle
Character:
Rural
From a stopgap candidate and unilingual anglophone parachuted into a francophone riding where she had never set foot, NDP MP Ruth Ellen Brosseau became highly appreciated by her constituents and gained much political weight within her party. Could she get a third term as her party is in danger of being completely wiped off the map?
A four-party struggle is taking shape in this riding located on the Mauricie and Lanaudière borders.
———
This federal election could modify the country's political landscape. It could lead to changes of course, mark the entry of new major players, set new priorities. To decode the stories and unspoken messages of this election campaign and understand the impact on your industry, contact your NATIONAL public affairs expert.
Related content