On Monday, February 27, the Ghislain Dufour Business Forum welcomed Pascale St-Onge, Minister responsible for the Economic Development Agency of Canada for the Regions of Quebec, Minister of Sport and Member of Parliament for the federal riding of Brome-Missisquoi.
The meeting, which took the form of an exchange with a moderator, allowed Minister St-Onge to provide details on the federal government's support for Quebec entrepreneurs, particularly through the initiatives provided for in the Action Plan for the Green Transition of SMEs.
Over the past few months, Minister St-Onge has been able to meet with entrepreneurs throughout Quebec and to observe that, in the face of problems related to labour shortages and climate change, the green economy is naturally emerging as a source of economic opportunities for businesses that are willing to commit to structuring projects based on sustainable development and promising economic diversification.
Canada Economic Development (CED) willingness to support such initiatives is very real, because the green transition is simply unavoidable.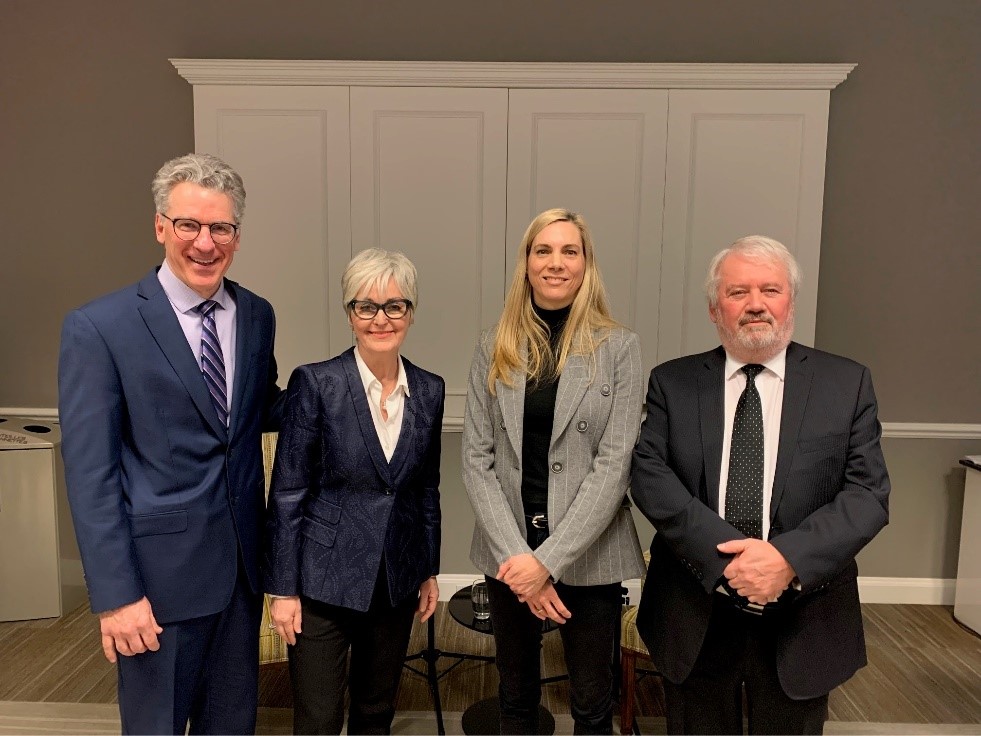 Appearing in order: Marc Desmarais, Vice-President, Government Relations at NATIONAL Public Relations, who introduced our guest to the participants; Nicole Delorme, Partner and Vice-President, Senior Clients at NATIONAL, who thanked the Minister for her visit to the Forum; Minister Pascale St-Onge; and Robert Lupien, Vice-President and Leader, Manufacturing Sector at NATIONAL, who moderated the interview with the Minister.
About Forum Ghislain Dufour du monde des affairesR
The Ghislain Dufour Business Forum allows business people to meet and engage in dialogue with Quebec and Canadian political and business figures, political advisors or high-level public administrators on an apolitical and non-partisan basis. For more information, visit the event page.