On Monday, April 3, the Ghislain Dufour Business Forum welcomed the deputy premier of Quebec and minister of Transport and Sustainable Mobility, Geneviève Guilbault.
Guilbault shared her views with Forum members on the major issues affecting transportation and the infrastructure that supports this vital function of the economy. Her presentation, delivered in a very lively manner and without notes, demonstrated her in-depth knowledge of the complex issues related to sustainable mobility, not only for metropolitan regions, but for all of Quebec. The Minister addressed both the issues of public transit for people—including the crucial question of financing—and the challenges posed by individual mobility, air transportation, trucking and marine transportation, for which five projects are underway in the so-called Corridor économique intelligent represented by the St. Lawrence and Saguenay Rivers.
To those who deplore the constant increase in construction costs, the minister explained that the government does not really have control over this global phenomenon. The increase in costs can be explained by the lack of bidders in the face of the multiplication of imponderables that can affect the smooth running of the work. The government is not giving up, however. It has set up a committee whose mandate is to determine everything that can be done to optimize the elements over which it can exercise control.
Yes, there are many transportation-related projects, especially in the metropolitan region, but the population's patience will eventually be rewarded with the entry into service of new infrastructures such as the Réseau express métropolitain (REM) and the rehabilitation of others such as the Louis-Hippolyte Lafontaine tunnel.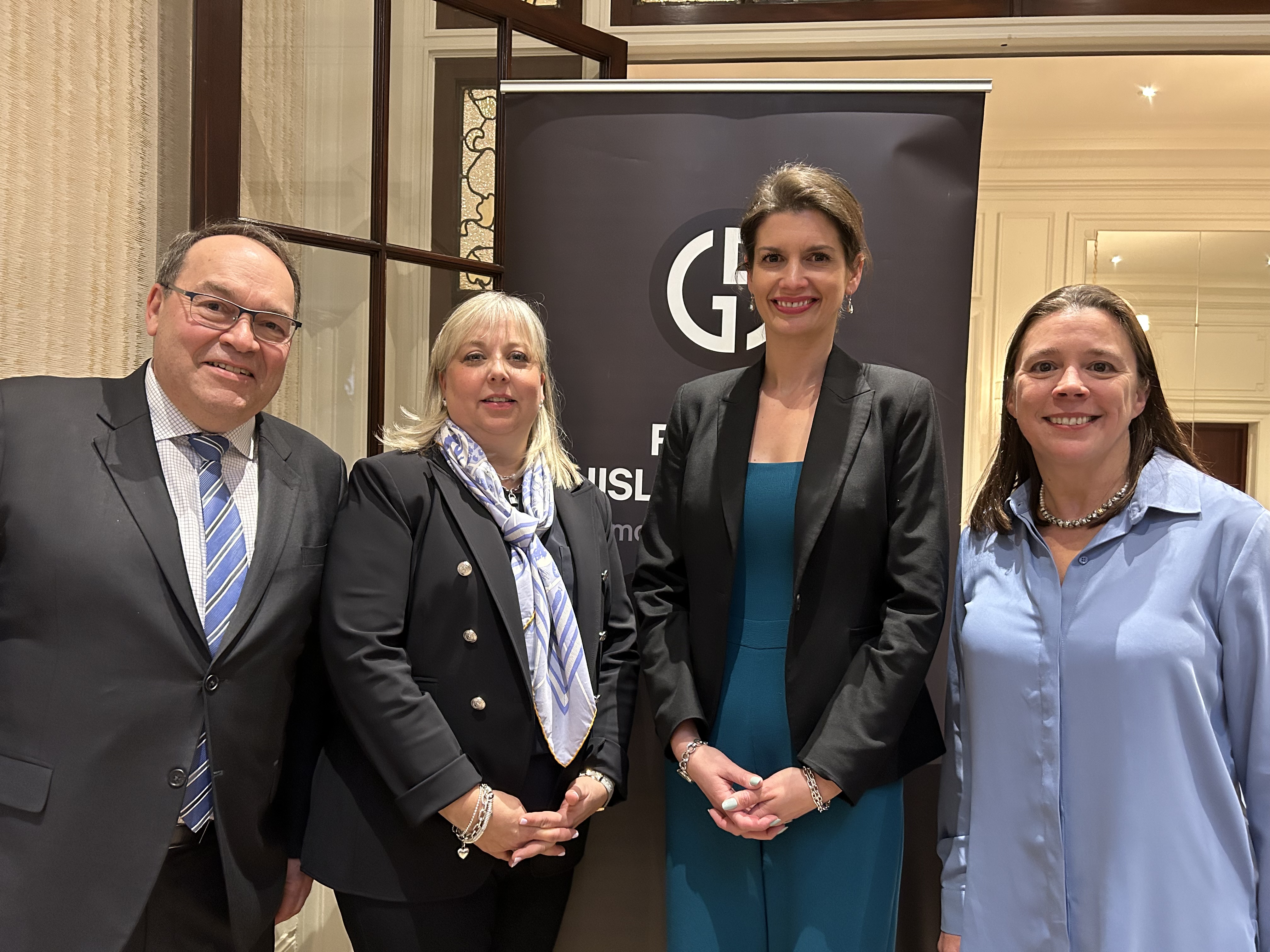 From left to right: François Crête, Vice-President, Government Relations - Quebec; Mirabel Paquette, Senior Vice-President, Corporate Communications at NATIONAL Public Relations; Geneviève Guilbault, Deputy Premier and Minister of Transport and Sustainable Mobility; and Édith Rochette, Vice-President and Sector Lead, Transportation and Urban Mobility at NATIONAL Public Relations