Democracy, journalism and fake news in the digital age
The dramatic changes in the media industry, given the rise and power of Facebook, Twitter and Google, raised serious questions for the Public Policy Forum, a non-partisan public policy think tank based in Ottawa. It wanted to know if democracy was affected by the decline of traditional media and what policy experts could do about it. This resulted in a major study - THE SHATTERED MIRROR: News, Democracy and Trust in the Digital Age. NATIONAL worked with the PPF to design a multi-platform communications strategy to release the results of the report and engage Canadians in this debate.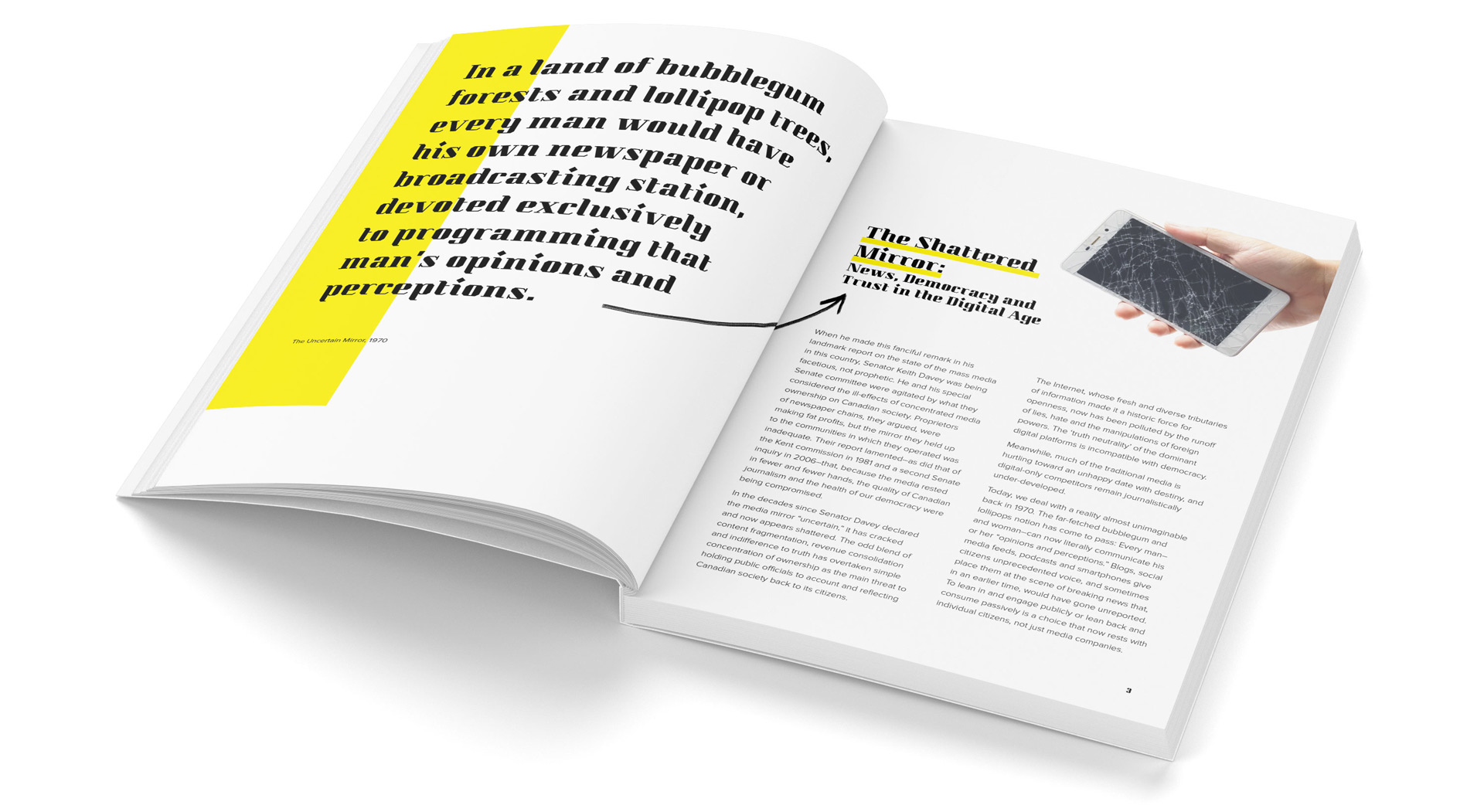 Ask
This was the first time in decades a serious study of the Canadian media industry had been undertaken. The PPF didn't want this important issue to be ignored. It wanted to engage Canadians – and through them, government. It wanted to effect change. In addition, the PPF wanted to raise its profile, distinguishing itself from other think tanks and policy organizations in North America. The PPF asked NATIONAL to design a dynamic media and communications strategy to achieve these goals.
Execution
NATIONAL's multi-faceted communications plan was mounted on all platforms. NATONAL'S strategy was fresh and creative, unlike any strategy used for policy paper launches. This supported the PPF's objective of carving out a new space for itself in the public policy world. NATIONAL executed a traditional media plan but also used social media, video, built a micro site that housed the report and drove the public to it. The hard copies of the report were designed purposely to be accessible and easy to read – from the book-sized document to the use of yellow highlighter pen throughout to emphasize important points and messages. NATIONAL created three animated videos to be shared on social media. They were also posted on the micro-site. The use of social media broadened the PPF's ability to speak to new and younger audiences.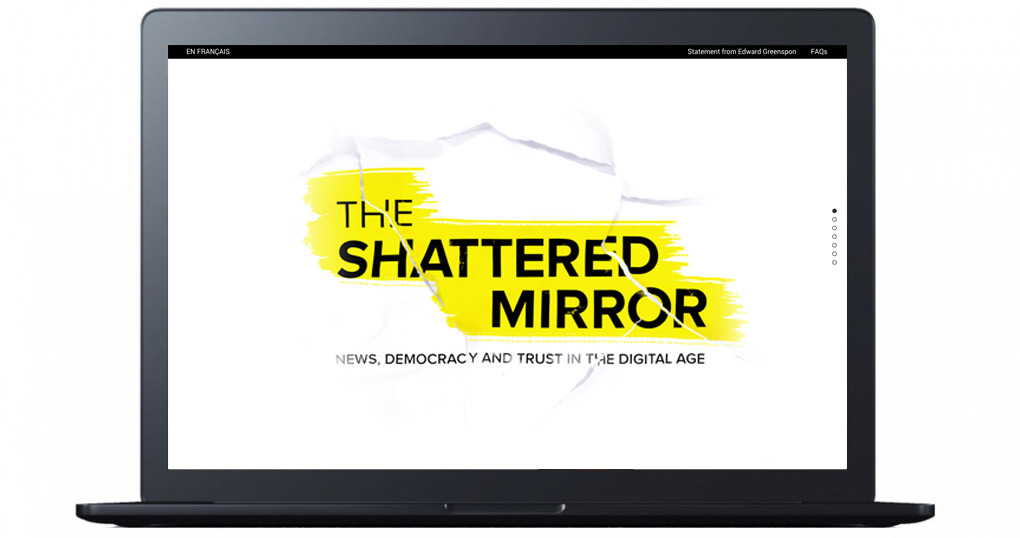 Impact
Success! The report received tremendous coverage in the traditional media, including front-page coverage in the Toronto Star, several articles in The Globe and Mail, the National Post and La Presse. The report's author, Edward Greenspon, who is also the President and CEO of the PPF, appeared on CBC radio's As It Happens and The Current. The launch was covered on TVO's The Agenda with Steve Paikin and the other national news networks. In terms of social media, there were 22,940 views and 54,499 impressions on Twitter; there were 60,154 video views on Facebook and 156,080 impressions.