While the Ontario General Election results generally echoed as pollsters predicted, there were still a few results that took election watchers by surprise. The biggest shock of the night may have taken place in Ottawa, a city normally defined by its predictability and lack of excitement.
As a disclaimer, I should mention that I campaigned in my own private time for the Ontario Liberal Party in Kanata—Carleton in Ottawa's western suburbs.
So let's get right to it then, what were some of the surprises to come out of Thursday's election?
The Surprises
Orléans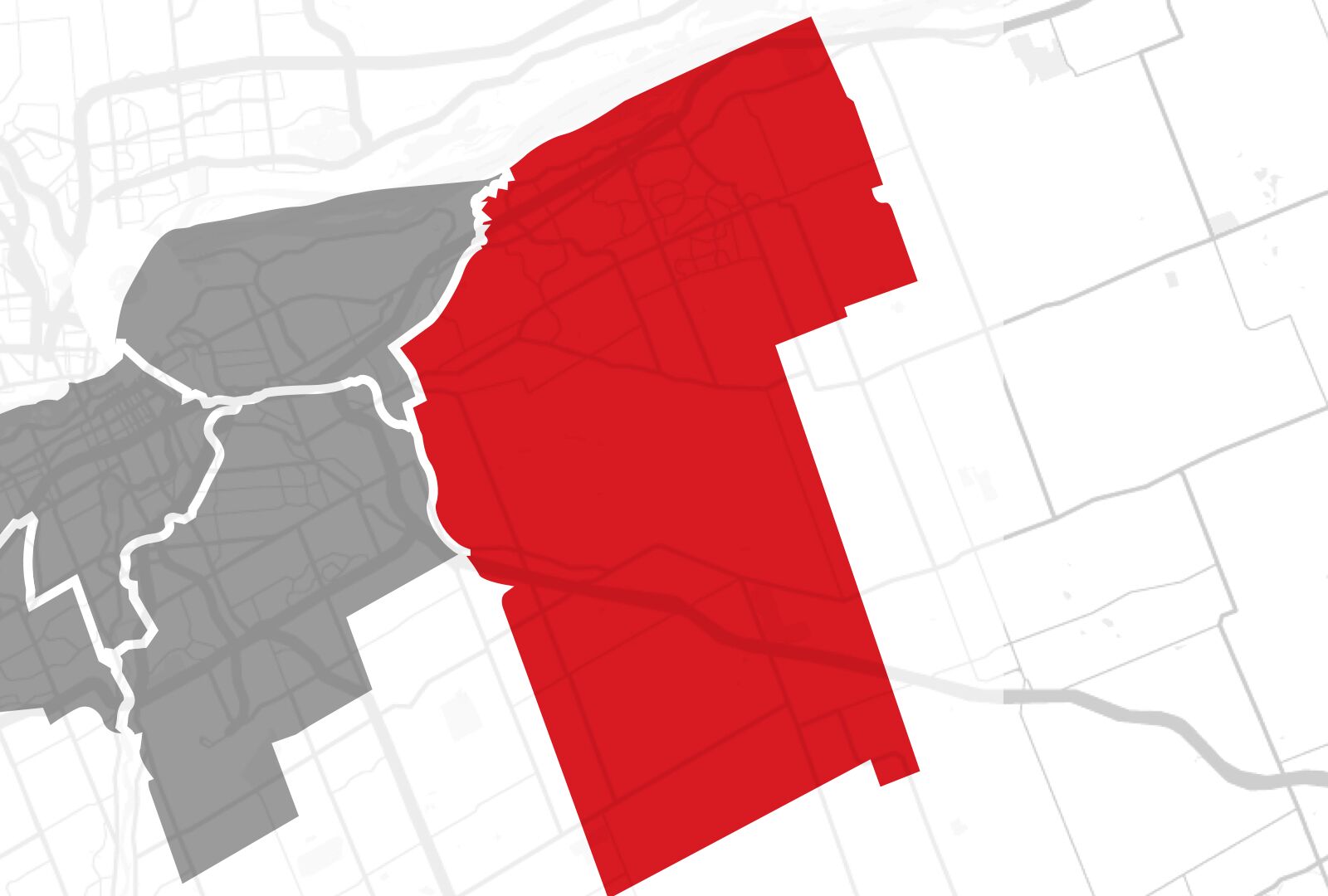 Source: Global News Election Coverage
Orléans surprised more than a few of us on election night. While it is certainly in the top twenty 'safe' ridings for the Liberal Party (both federally and in Ontario) it is not safer than some ridings in Toronto that fell. Nor has it always been Liberal since time immemorial. Federally, the seat elected a Conservative Party of Canada Member of Parliament in 2006 who held it until 2015.
So what accounts for the fact that outgoing Minister of Corrections and Solicitor General Marie-France Lalonde retained her seat?
There are a few key factors to consider in Orléans. First and most notably, the riding is home to the highest percentage of Franco-Ontarians in the city, and they typically vote Liberal in strong numbers. But similarly Franco-Ontarian Glengarry—Prescott—Russell fell to the Tories on Thursday, so that can't be all at play.
Second is that Ottawa's suburbs are unlike most other suburbs across Ontario in that they are populated by civil servants who generally lean Liberal. This serves to reinforce the advantage enjoyed by the Ontario Liberals in this riding.
The final factor may end up being the most important. Marie-France Lalonde's personal popularity is sky-high. She was part of the team that has secured Orléans as the next destination for Ottawa's light rail transit network, and has consistently been a source for admiration even from her political opponents. Contrasting with her was a little known Tory. Therefore, while it was a tight race, these factors proved to be decisive enough for a ~2000 vote Liberal victory.
Ottawa Centre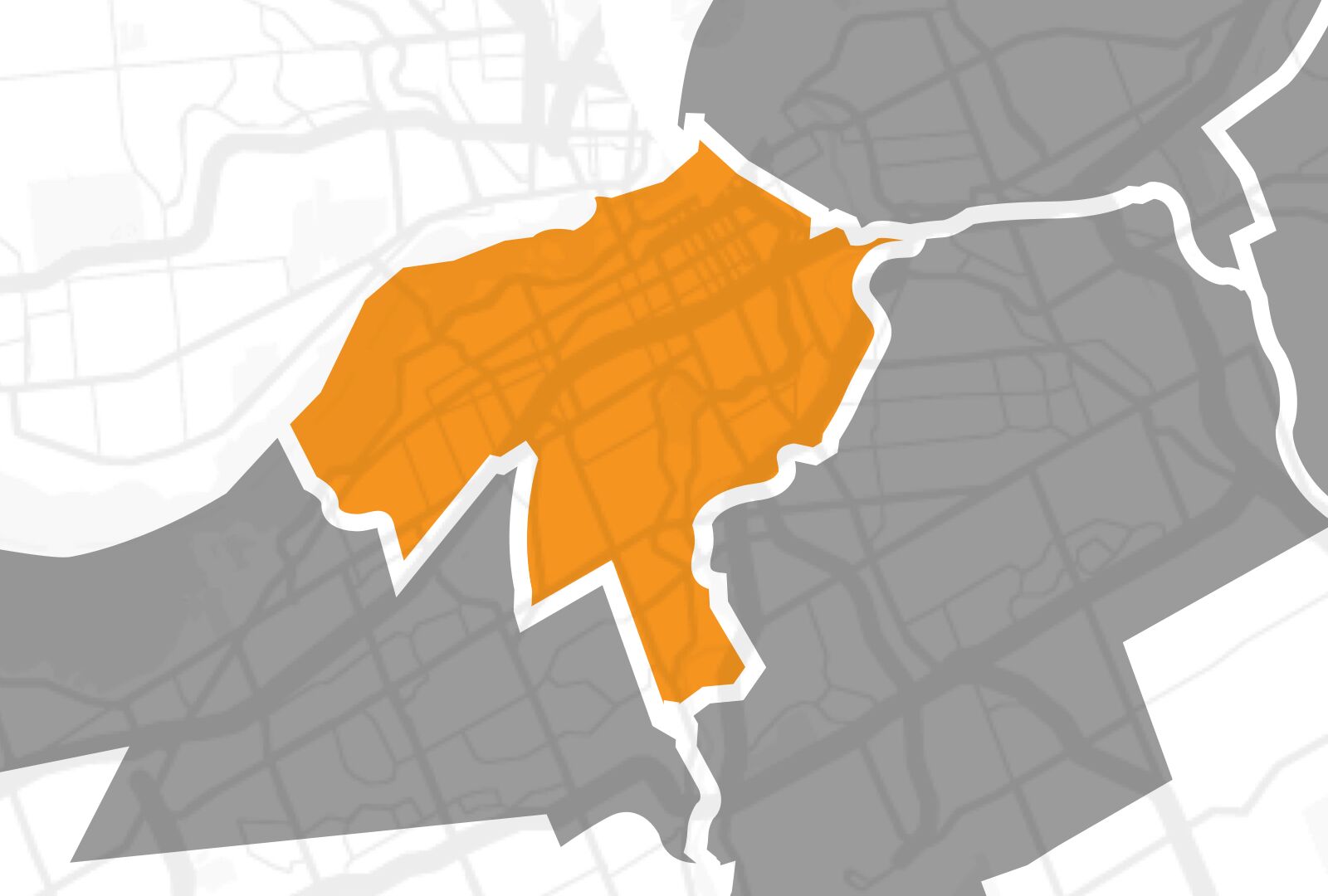 Source: Global News Election Coverage
Maybe the most shocking outcome of the election on Thursday in Ottawa was the decisive defeat of Liberal Attorney General Yasir Naqvi in Ottawa Centre. Minister Naqvi has a strong reputation as a skilled retail politician who maintained deep roots in his community even though he was responsible for a major cabinet portfolio.
The shock of his loss was compounded by just how decisive it ended up being. Minister Naqvi lost by just over 8000 votes in a riding that he held since 2003, and a seat that had been in Ontario Liberal hands since 1995.
Though the defeat was a shock both in the fact that it happened and the overall margin of loss, I would not expect that we have heard the last of Yasir Naqvi.
So in the end, what contributed to his defeat? Quite simply, strategic voting in ridings that swing Liberal-NDP ended up mostly breaking for the NDP this cycle. Most of the seats retained by the Liberals were swing Liberal-Conservative ridings.
Ottawa West—Nepean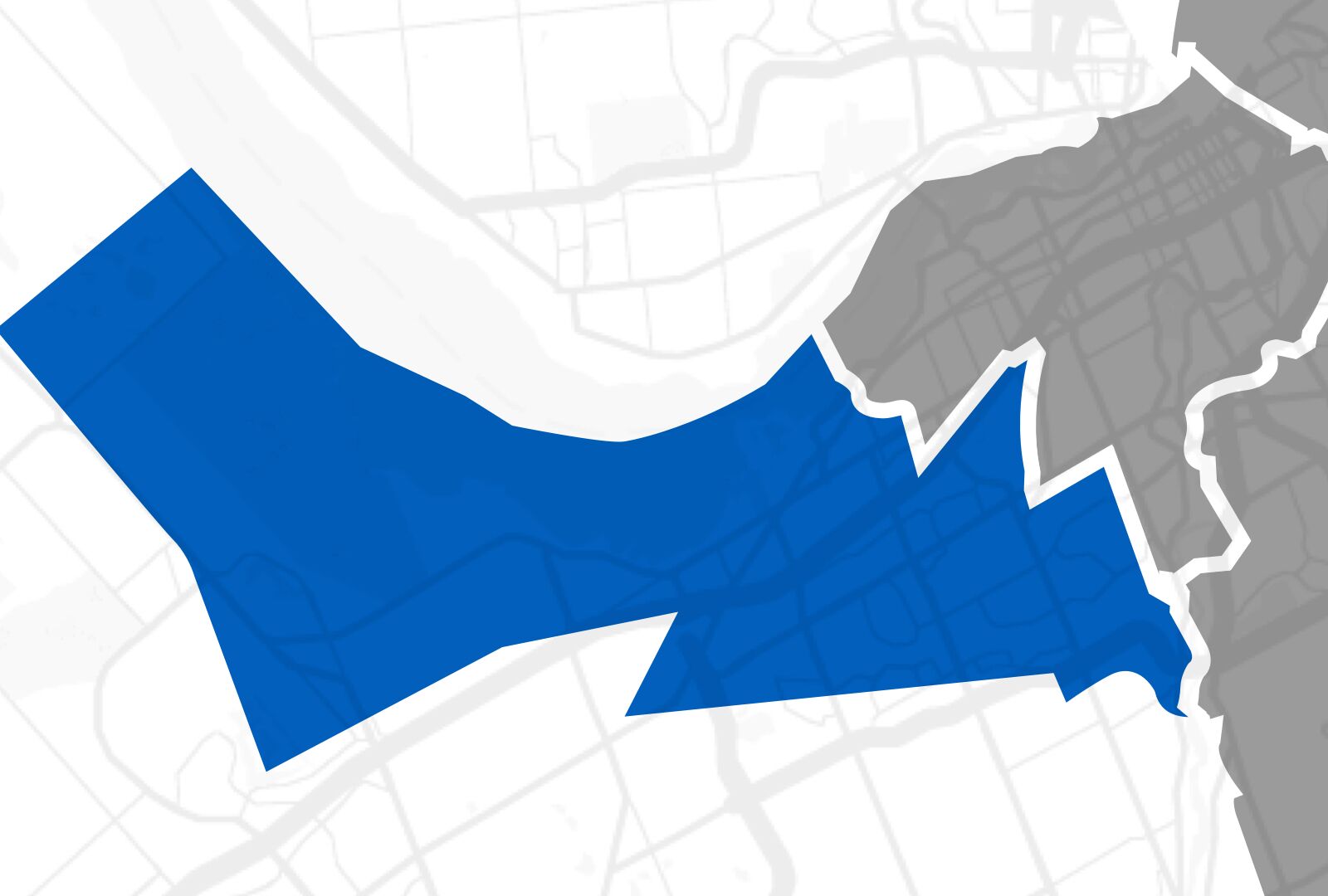 Source: Global News Election Coverage
One of the closest races of the night was in Ottawa West--Nepean, where the NDP and the Conservatives engaged in a see-saw battle for Minister Bob Chiarelli's old seat (he came in third).
Perhaps most surprising about this race is that the NDP had a fighting chance at all. As mentioned earlier, this is partly due to the fact that the Ontario New Democrats managed to consume a massive portion of the Liberal vote.
It remains to be seen if the NDP can repeat the strong performance in this riding in 2022, but given that it went decisively to the Liberal Party of Canada in 2015, I remain skeptical that this is anything but a very high watermark for the NDP in Ottawa West—Nepean.
Other Notable Races
Ottawa South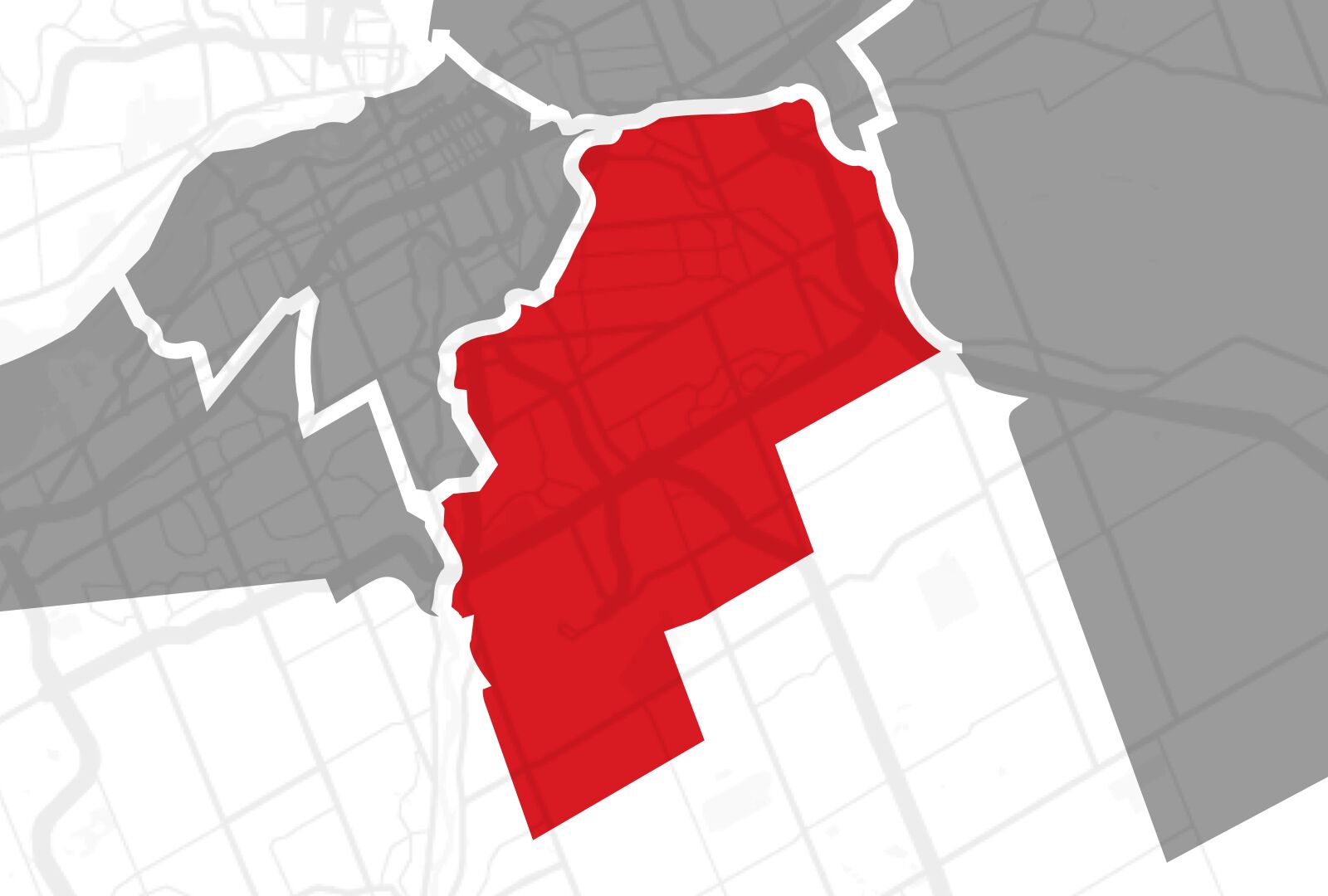 Source: Global News Election Coverage
If there was ever an election to prove that hustle can save your political bacon, it's this one in Ottawa South.
John Fraser actually came close to losing this seat during the byelection that saw him replace former Premier Dalton McGuinty and I think it's a safe bet to say that MPP Fraser learned a lesson about close elections that night and spent the next several years working hard to ensure it would never happen again.
As it turns out, his hard work was rewarded on Thursday with a decisive victory on an evening otherwise defined by defeat or skin-of-your-teeth victories for the Liberal Party.
It also did not hurt that MPP Fraser held no cabinet portfolio, and therefore was able to spend more time in his community rallying political capital. Also of importance, Ottawa South is home to a higher income population than Ottawa Centre, but is also home to large Liberal-friendly Lebanese and Somali diasporas.
So what does it all mean?
It's hard to draw solid and near-universal conclusions by races that, given the overall outcome of the night, are the exception rather than the rule. With that said, it should be noted that I don't mean for these lessons to be universal (if they were, Yasir Navqi's hard work would have paid off like John Fraser's, for example).
Some of the themes in the outcome of Ottawa-area races are readily apparent. First is the value of being an MPP with the time to spend back home in your riding to work hard and solidify political support. It also doesn't hurt to remember that political careers are mortal, as John Fraser certainly remembered, and to work accordingly.
The other lesson is that demographics matter. In races determined by a handful of votes, it helps to have the backing of communities who vote in large and consistent blocks whether that be ethnic, linguistic, or communities defined by income or education levels (such as civil servants). The demographics of a riding can determine a lot in a close election.
Finally, it never hurts a politician to be well-liked. Local opinion can make or break a candidate separately from their party's brand during a close election. So if you ever decide to run for office, or if you hold it now, never forget to work hard and build a strong local reputation – your political survival could depend on it.