The Ghislain Dufour Business ForumTM recorded its largest attendance ever on Monday, December 10, as it hosted Quebec's Minister of Economy and Innovation, M. Pierre Fitzgibbon, for one of his first public appearances since being appointed to the cabinet.
Mr. Fitzgibbon spoke about his governement's three economic objectives. Firstly, take care of small and medium-sized businesses by improving current programs to stimulate investments and innovation. Secondly, significantly increase investments from outside of Quebec. According to Mr. Fitzgibbon, the province has all the right tools to achieve this goal: a qualified workforce, renowned universities, and assistance programs... that will require adjustments and better coordination. Finally, grow and increase exportations to allow our economy to reach its full potential.
His comments were very well received by members of the Forum and their guests.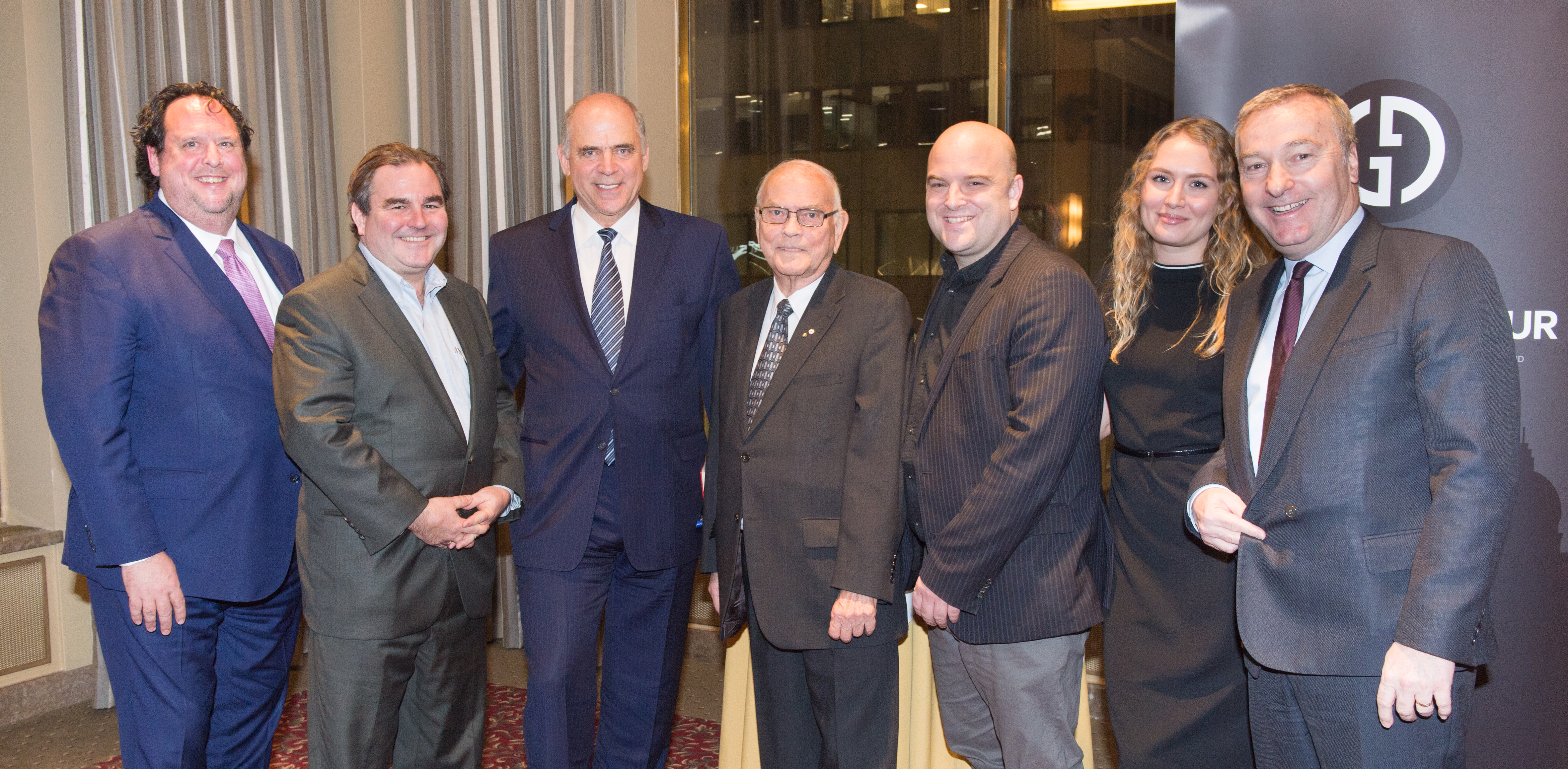 From left to right, we recognize Philippe P. Huneault, Chief Officer, Canada for B&C Plc; Andrew Molson, chairman of RES PUBLICA Consulting Group; Quebec's Minister of Economy and Innovation, Pierre Fitzgibbon; Ghislain Dufour, founder of the Forum; Pierre Langlois, Director and Leader, Real Estate and Construction Sector at NATIONAL Public Relations Montreal, Frédérick Truchon-Gagnon, Associate at NATIONAL Public Relations Montreal; and Serge Paquette, Managing Partner at NATIONAL Public Relations Montreal and President of the Forum.
About the Ghislain Dufour Business ForumTM
The Ghislain Dufour Business Forum allows business people to meet and exchange with political and business figures in Quebec and Canada, political advisors or high-level public administrators on a non-partisan and apolitical basis. To learn more, visit www.forumghislaindufour.com.