Photo credit: Gabriella Taekema (NATIONAL)
Photo credit: Gabriella Taekema (NATIONAL)
While digital marketing efforts have now become the core of many communications strategies, it is important to remember that traditional public relations activities can still play an important role in helping you achieve your communications goals. NATIONAL Ottawa recently had the opportunity to work with Super League Triathlon, a new, professional triathlon circuit with stops in Ottawa, Malta, and Poland, among other exotic locales. Even though downtown Ottawa may not have the same allure as racing around a Mediterranean island, a world-class event was coming to our city, and we had to get people talking about it.
With a very short timeframe and limited budget, we wanted to do something that would get both media and Ottawa residents talking about the event.
Find the hook
When pitching media, it's important to ask yourself why they should care. In our case, competitors in the Super League Triathlon Ottawa race would be swimming in the Rideau Canal, a UNESCO World Heritage site. This was first time that people would be able to (legally) swim in the canal! While this opportunity was clearly the hook we needed, it also posed an interesting PR challenge because many Ottawa residents believe that the canal is dirty. Even though, the water quality levels fell well within the international regulations for safe racing levels. We knew we would have to manage this challenge in our planning.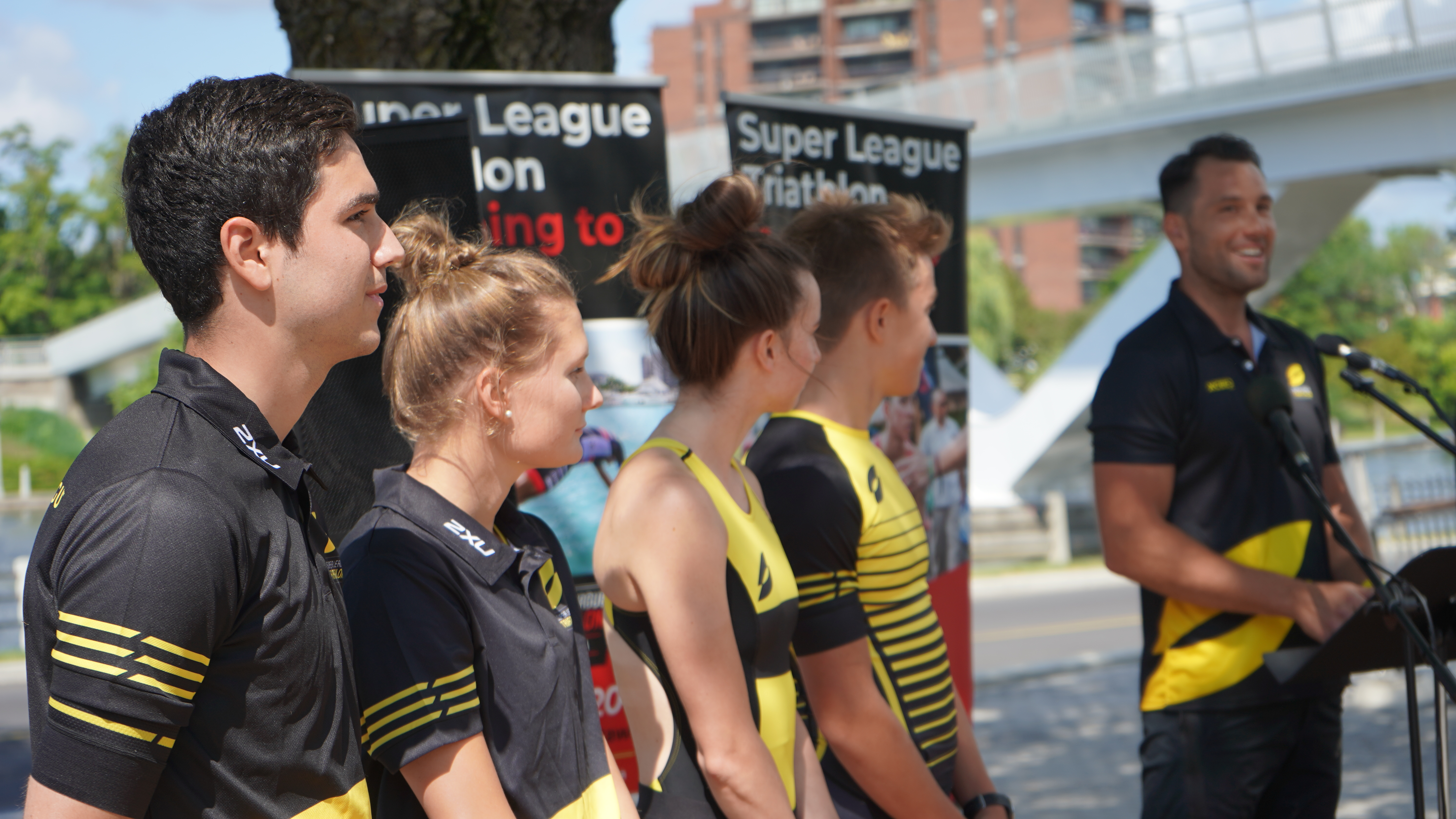 Photo credit: Gabriella Taekema (NATIONAL)
Reel it in
We took advantage of this once-in-a-lifetime opportunity to plan and host a media event that offered the chance for local athletes and media personalities to be the first ones to take the plunge and participate in a "ceremonial first dip in the canal" a few days ahead of the race. With the Mayor in attendance, a half dozen triathletes took part in the inaugural swim in the Rideau Canal. The event was covered by all three major television outlets, as well as one local paper, and one brave reporter even decided to jump in.
Catch the big fish
Our "first dip in the canal" was covered by several local reporters, but, more importantly, created enough buzz that in the days following our PR event, several outlets who hadn't attended wrote follow-up stories about the Super League Triathlon and the fact that people would be swimming in the canal. The weekend's races and festivities were also covered by many of those same news outlets. While NATIONAL's media engagement targeted Ottawa's local news outlets, many of the stories were picked up by affiliate networks across Canada, resulting in Super League Triathlon stories to be broadcasted more than 40 times. This enabled the Ottawa event to reach audiences from Edmonton to Halifax!
The bottom line is, don't overlook opportunities to integrate old-school PR opportunities into your communications plans. It might be the right strategy for your client, and you might find yourself having some fun doing it too.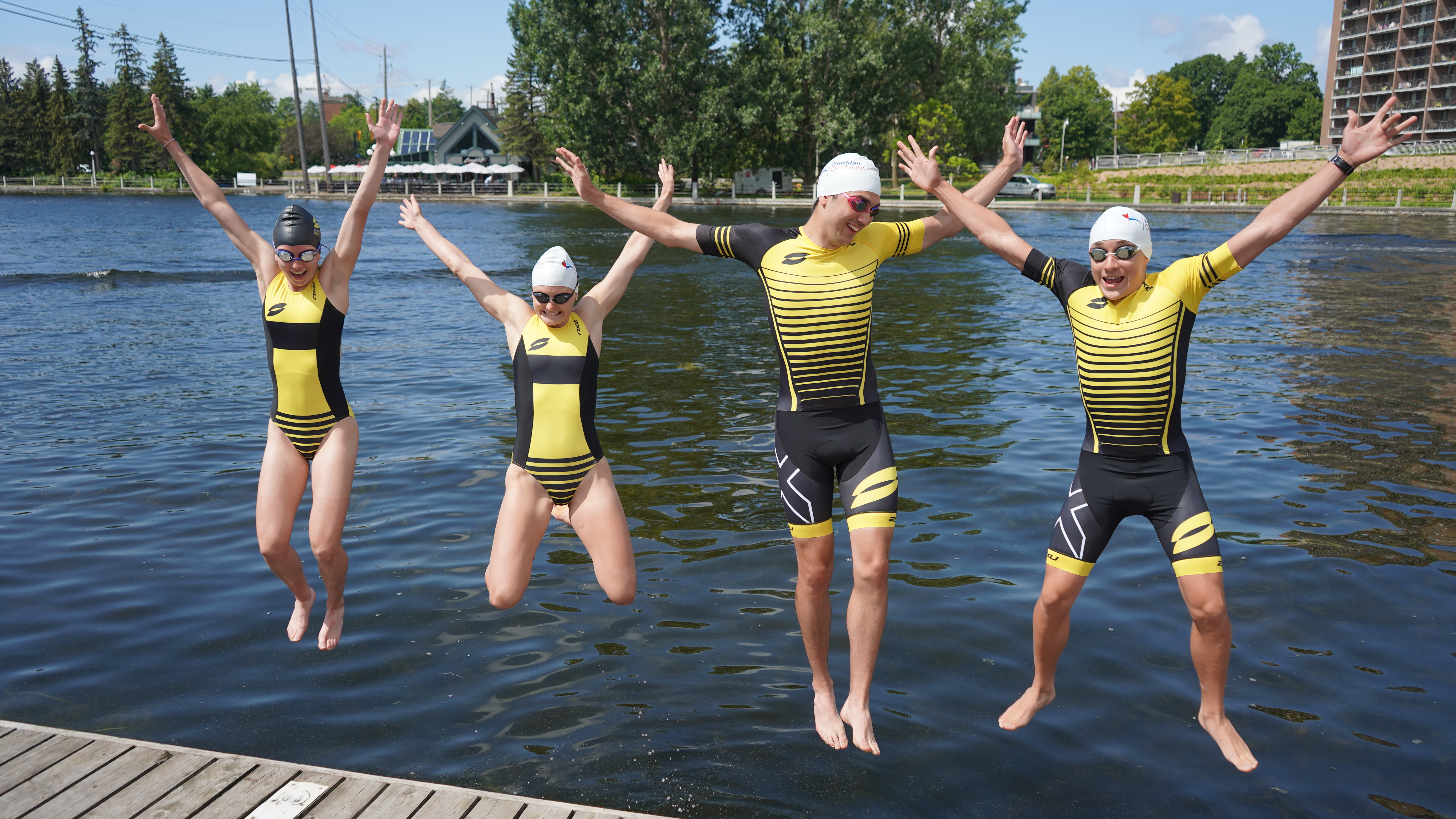 Photo credit. Gabriella Taekema (NATIONAL)
——— Adam D'Agostino is a former Consultant at NATIONAL Public Relations