No matter what its scope or nature, any crisis has the potential to destroy an organization. In a world where reputation is the key to operations, a crisis can stem from anything from building evacuation procedures, to information leaks, safety threats, product recalls, social media fumbles and misquotes in the media. You must always be ready.
In this latest thought piece on Issues and crisis management, NATIONAL experts share their insight and provide seven keys to managing through a crisis. Because with adrenaline coursing through their veins, any person without real-world experience in crisis communications will be ineffective at the task – no matter what their position is, no matter how much training they have had, no matter how smart they are, and no matter what their title is.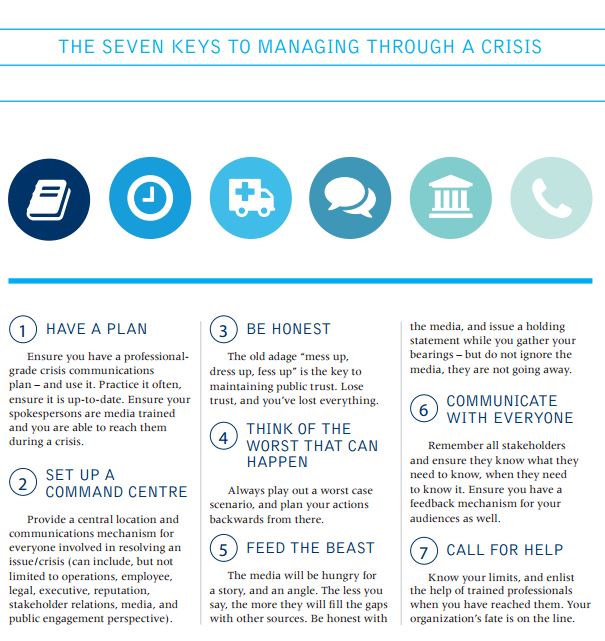 Download the complete thought piece.
———
Find out more about our Capital Markets services.
Written by Nicole Budd Mather Former Manager, NATIONAL Public Relations.