At NATIONAL, we know that pro bono support of important social and community organizations is not just about philanthropy, it's a strategic investment with significant business impact. By lending our expertise to organizations doing vital work for our communities, we build trust, foster positive relationships, and amplify our brand's reputation.
That's exactly why, when our team learned about the integration of two organizations in Calgary that both wanted to make a difference in families in Alberta with parent's struggling with substance use and systemic barriers to resources, we agreed to take them on as a pro bono client and make an impact in this important community-based space.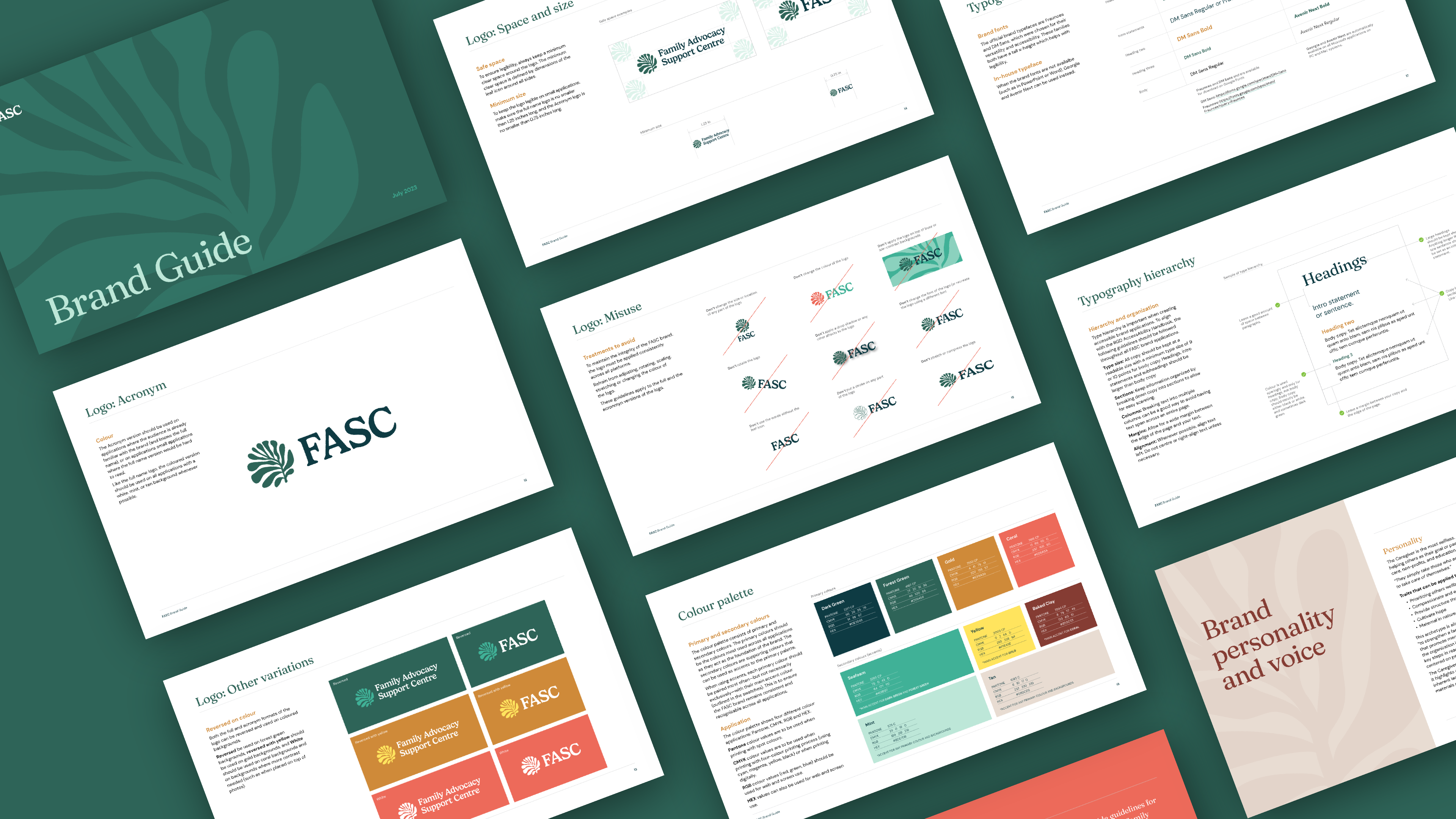 The challenge
After identifying a gap in access to resources in Alberta, Agnes Chen and Rebecca Foshule-Luke decided to join forces, using their combined expertise and lived experiences to better support and advocate for families with parents struggling with substance use and limit the harmful removal of children from these families. They wanted to help strengthen a family's ecosystem of support by increasing access to safer resources that promote health, healing, and well-being. This new organization would be known as the Family Advocacy Support Centre (FASC). The creation of this joint organization meant this brave organization needed a new look and strong messaging for their organization to drive awareness and create impact. They were looking for something that resonated with their community and helped identify their niche in the family support sector to potential donors, partners, and government.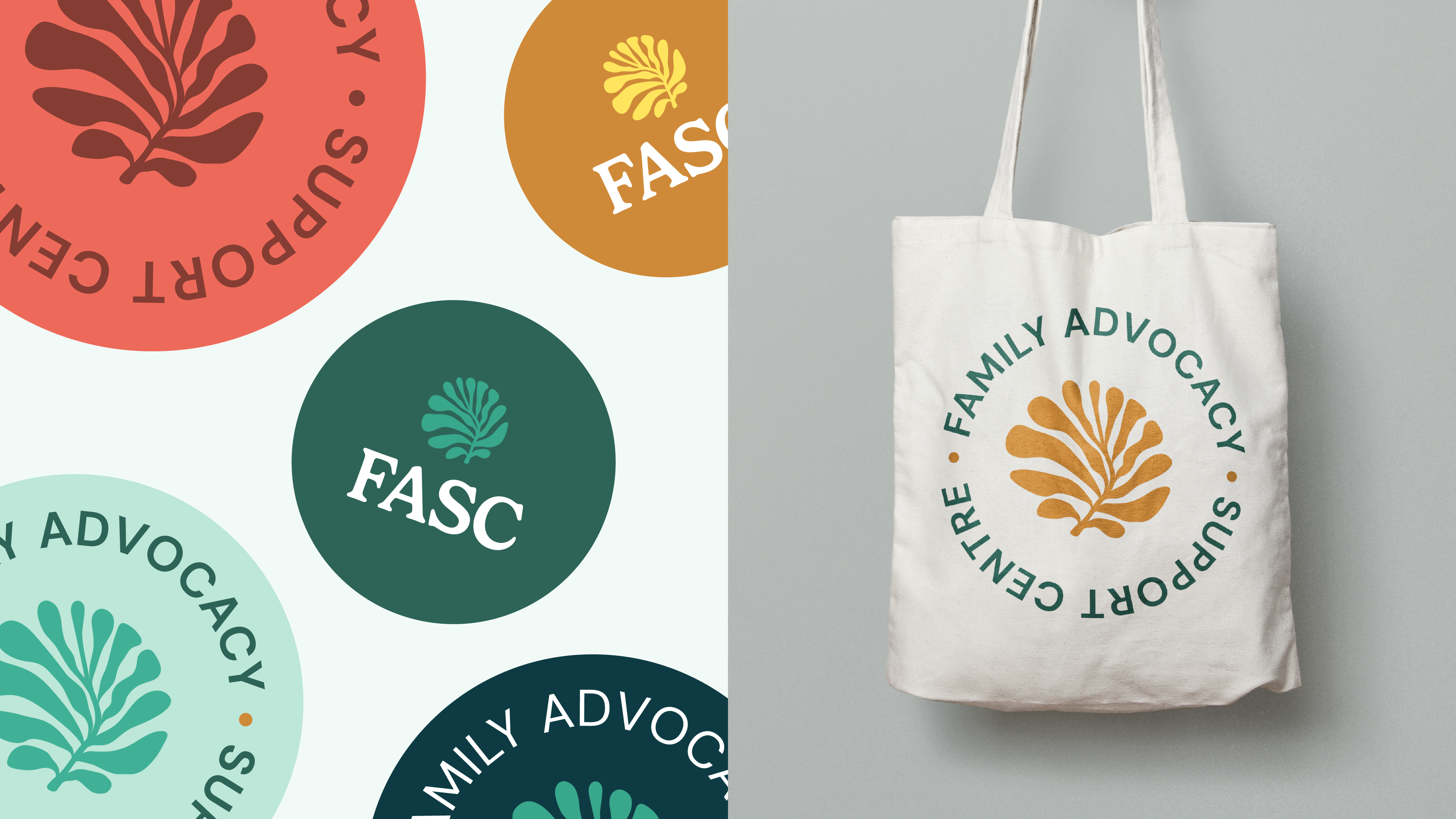 The idea
Our team wanted to work with Agnes and Rebecca in a way that would set them up for success and provide a framework that future partners and volunteers to reference. One way to help them achieve this was to develop a comprehensive brand guide and key message hierarchy for the FASC.
The first step was to tackle their messaging. We wanted to develop messaging that connected with them and those already associated with their organization. We merged messaging from both original organizations, working with both Agnes and Rebecca to ensure that they felt it effectively reflected the new FASC. Additionally, our team helped identify what personality archetype the organization fit into and developed a set of tone and language guidelines that could be referenced when creating future communications materials.
Once the messaging and brand identity were nailed down, we brought in our talented designer, Hannah Friesen, to create a bright, engaging, and eye-catching brand structure and logo for the organization that represented their values and core identity.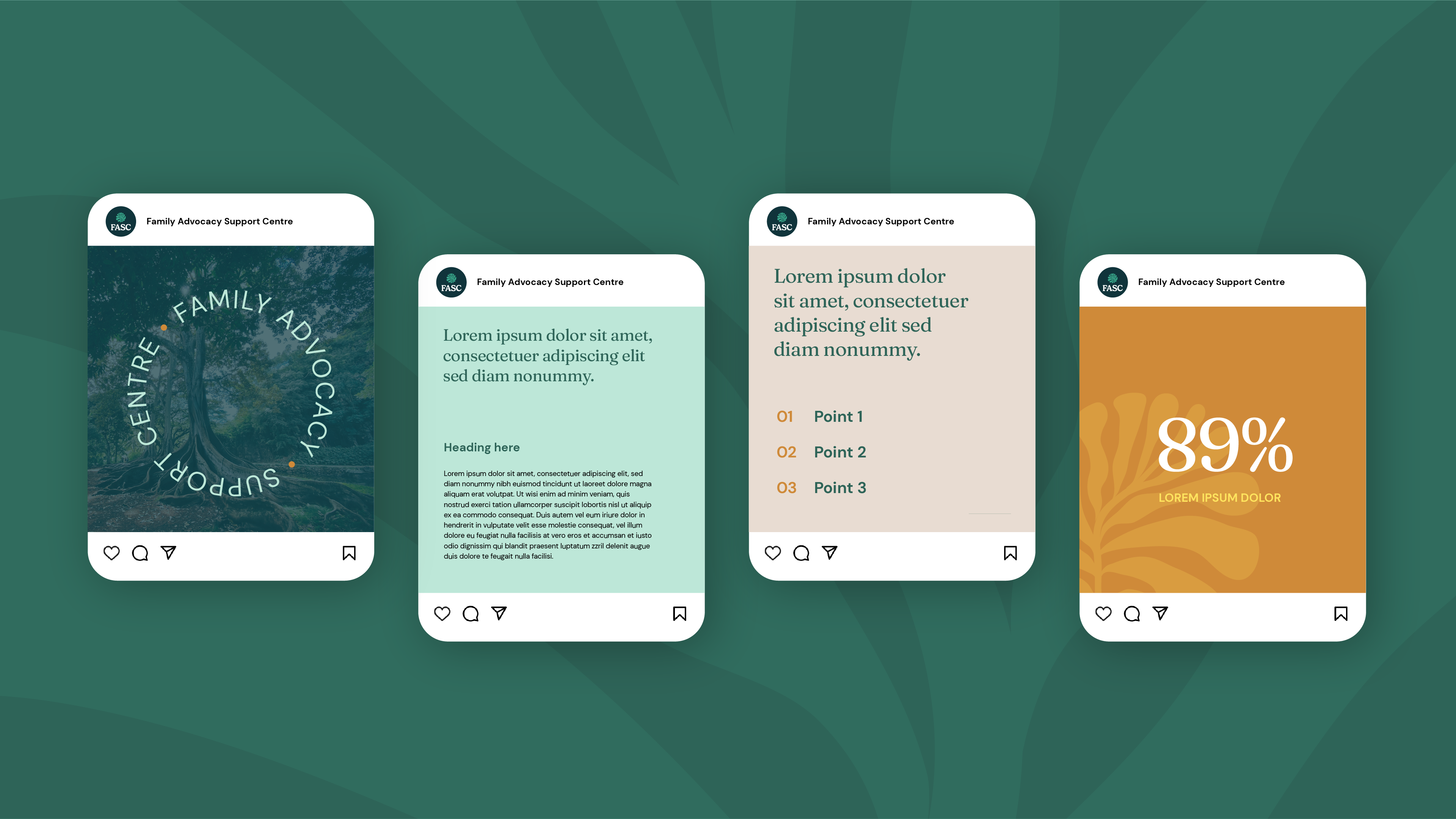 The results
Once the brand guide was developed, our team helped guide the organization on implementation of the brand and messaging on their website and social media posts announcing the union of their organizations. Our goal in developing this guide was to enable their volunteers and partners easy reference while developing materials. Both Agnes and Rebecca have shared that the initial reaction to the brand and messaging has been positive and they are very pleased with the end results. We will continue to work with these amazing community partners and use our pro bono expertise to drive further impact in the Calgary community.