The moment had been eagerly awaited for weeks, even months and years. Les Petits Frères organization, whose mission is to break the isolation of lonely seniors, was back this year with its traditional Christmas dinner, which was held in a dozen regions of Quebec. This annual tradition, inviting isolated seniors to meet and celebrate together, had been cancelled in 2020 and 2021 due to restrictions imposed by the pandemic.
In addition to the Christmas dinner, the organization has also increased the number of heartwarming initiatives to reach out to Grandes Amies and Grands Amis to help them experience the magic of Christmas at this critical time of year. Numerous social activities and gift deliveries were organized in several regions of the province. Each year, Les Petits Frères accompanies the daily lives of close to 2,300 seniors living alone through 2,900 volunteers who give their time during the year.
For the third year in a row, NATIONAL had the honour of accompanying Les Petits Frères in their Christmas campaign. In this year of return to normalcy, the organization wanted to showcase local initiatives to break the isolation of seniors during the holiday season and highlight the commitment of all those who volunteer. With over 500 people aged 75 and over still waiting to be matched, the campaign also aimed to encourage the recruitment of new volunteers within the organization.
The challenge?
Breaking through the media wall of the holiday season, when dozens of organizations are seeking the empathy, involvement and donations of the public.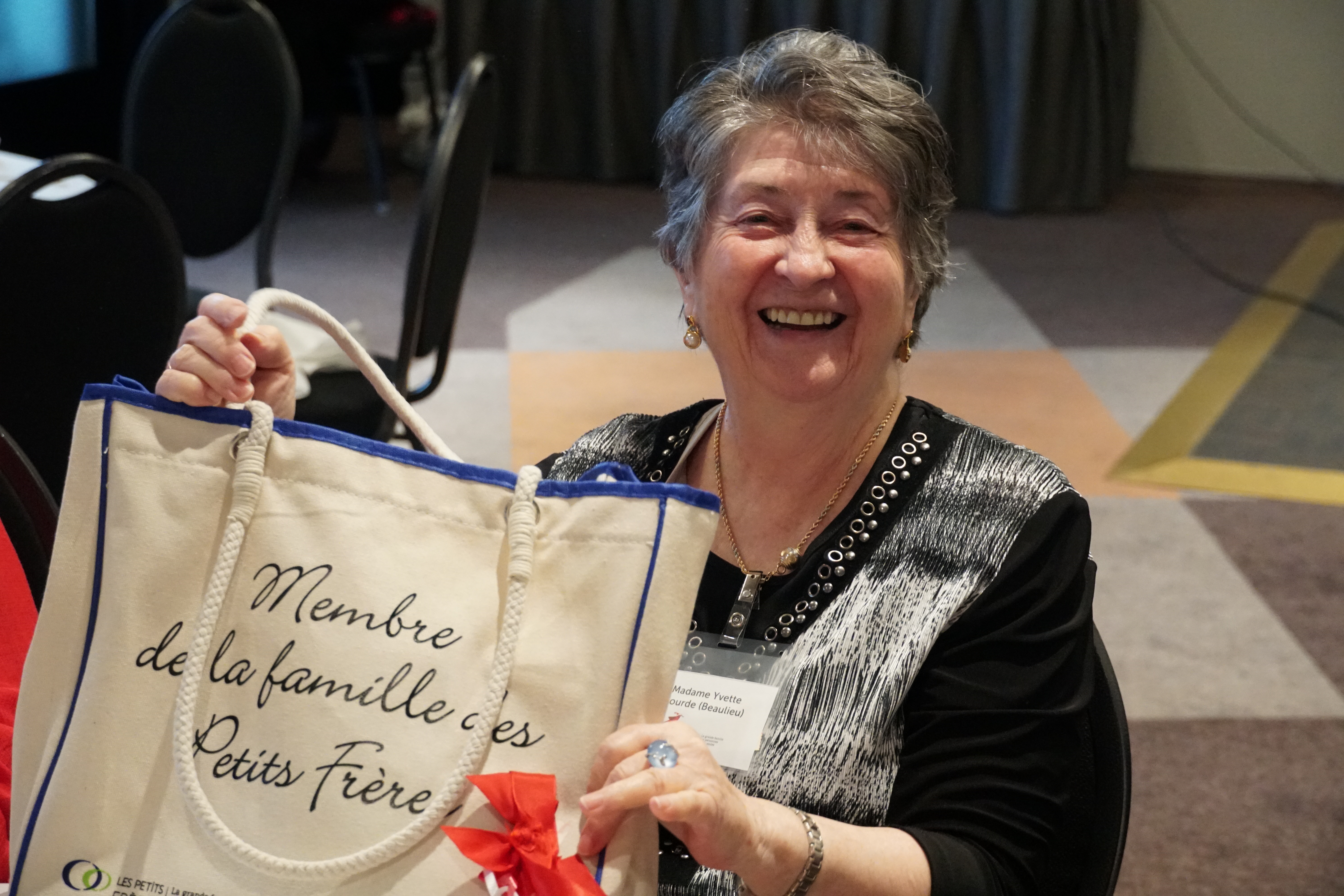 Reaching your target
During the month of December, NATIONAL rolled out a major communications campaign in the regional and national media, developing a tailored approach for each of the twelve target regions. We issued a customized press release with local data on the number of volunteers, Grandes Amies and Grand Amis and the number of people waiting to be matched in each region.
NATIONAL also worked with Les Petits Frères teams to coordinate interviews and reports with local media, as well as setting up several national media interviews with the organization's spokesperson, Marie-Thérèse Fortin, and the executive director of the Fondation des Petits Frères, Caroline Sauriol.
Drawing on NATIONAL's media relations expertise and the organization's strength of mobilization, we developed and implemented a strategy that was both national and local and highly effective. In fact, at the end of an intensive three-week campaign, our efforts generated nearly 100 articles and reports in the traditional media, representing a potential reach of more than 6,000,000 impressions across the province. The phenomenal outreach of the campaign helped to generate public interest in volunteering and giving to Les Petits Frères