The Challenge
Play to your strengths
Two years into the pandemic, travellers were looking for safe, outdoor experiences, and those that supported relaxation and wellness; New Brunswick has these offerings in spades. To help New Brunswick capitalize on these trends, we created an emotional pull to the province, extended an invitation, and imparted a sense of freedom and ease that are the hallmarks of a New Brunswick vacation.
The Idea
Show them what they've been missing
In partnership with Time + Space Media and Hemmings House Pictures, we created a strategy that included three layers of complementary campaigns. While each campaign targeted different audiences with different tactics, we maintained a consistent creative thread throughout. Whether it was people they love, places they had yet to discover, or something new, there's a lot you don't want to miss in N.B.

We developed three streams of campaigns:
Welcome to summer—Part 1
Building awareness in Ontario and Quebec segments
This included display, digital out-of-home, a Buzzfeed sponsorship, influencer marketing partnerships, radio and digital audio, television, and social media (including Facebook, Instagram, TikTok, Pinterest) promotion. To see the video for this campaign, click here.


Welcome to summer—Part 2
Interest-based, always on, across Canada
This campaign talked to highly targeted prospective travellers who had specific interests, such as mountain biking, fishing, or beach-going. This campaign included paid search, social media, display, and native advertising, as well as unique videos, static ads, search terms, and specific landing pages for each interest. To see the video for this campaign, click here.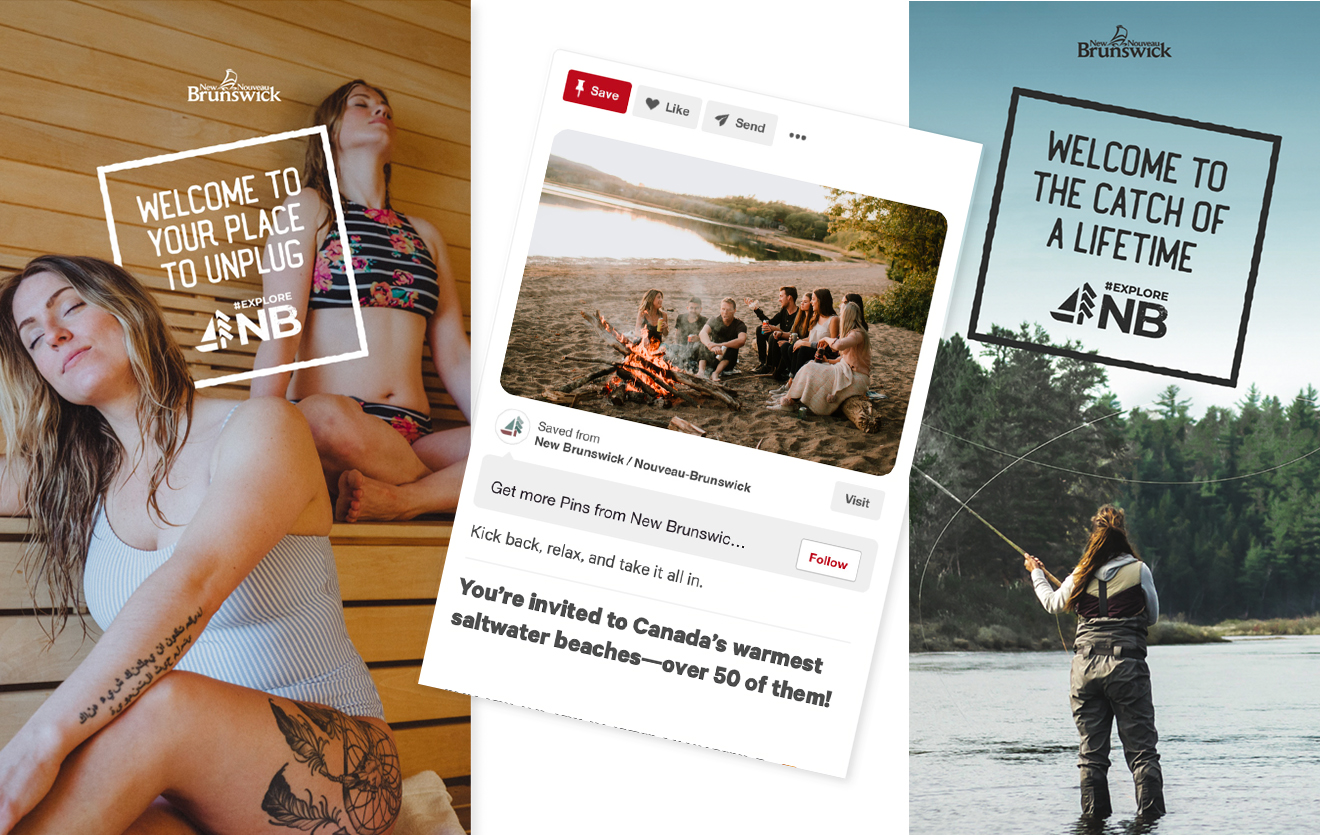 Find what you've been missing
Engaging expats across Canada
Based on the insight that Canadians with a connection to New Brunswick are more likely to want to return, we created a campaign to make people homesick, and remind them of what they miss most about N.B. This campaign included online/pre-roll video, social media, and the NBPlusThree contest, with a trip home for someone and their three friends. To see the video for this campaign, click here.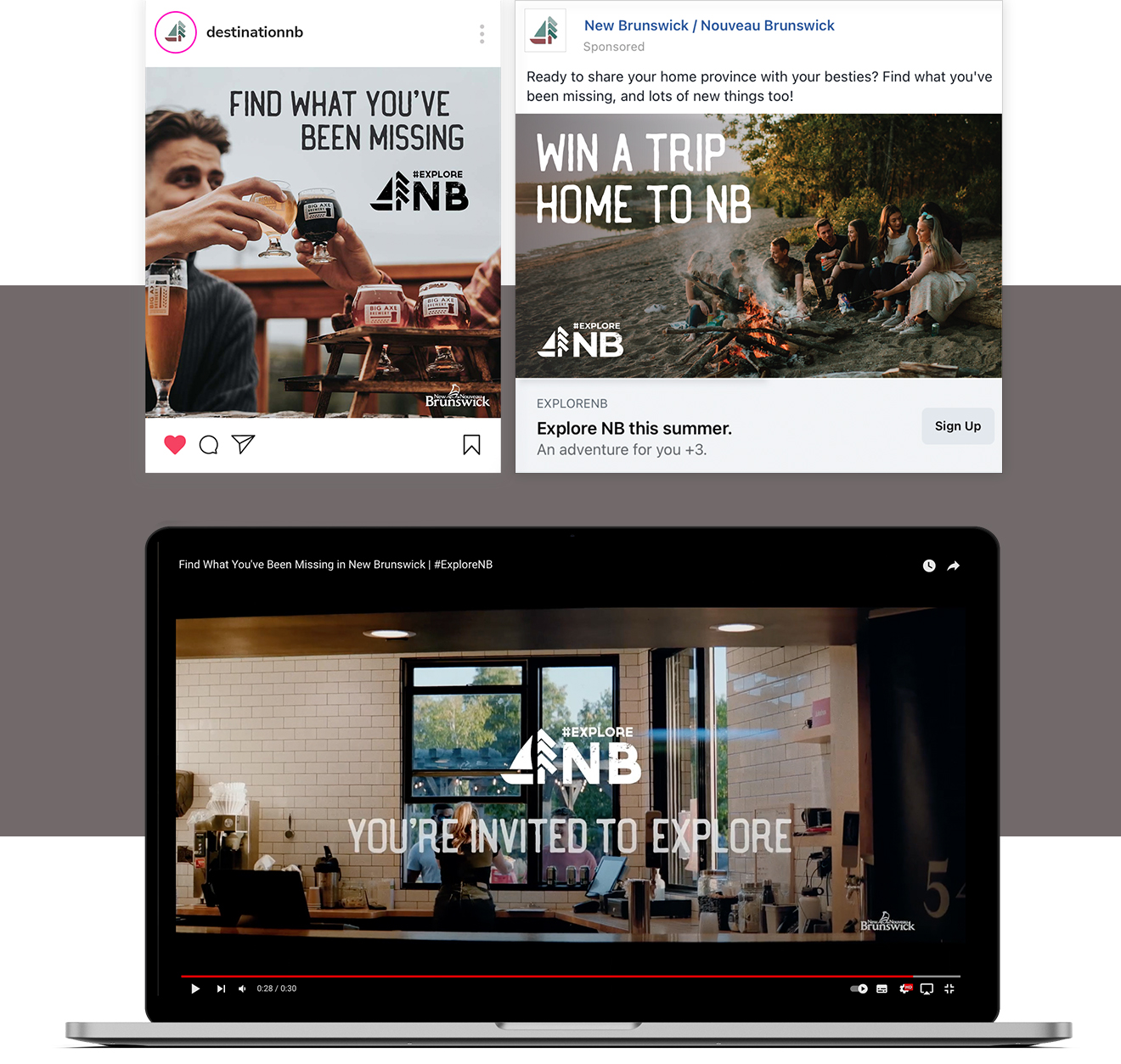 The Results
A summer like no other in N.B.
If you build it, they will come. And they did. Visitors poured into New Brunswick this past summer with increases in vacationers from Ontario (144% increase), Quebec (85% increase), and a 115% increase from Canadians overall. As of Sept. 1, total room sales in the province increased to 1,105,674 compared to 707,386 over the same period in 2021. Using footfall tracking data, we estimate that our summer out-of-home campaign drove a 2.17x lift, and users were 14% more likely to visit New Brunswick if exposed to our display ads. With similar results online, website visits from unique users increased by 116% in Quebec, 173% in Ontario, 716% in BC, 653% in Alberta, and 1014% in Manitoba.
It was a great summer to be out and about in New Brunswick. We were happy to spread the word about this amazing province, and clearly many of our fellow Canadians took it to heart and experienced it for themselves.