For individuals living with chronic inflammatory disease, no one understands life with the condition better than their peers. From providing support for daily challenges, to championing each other's successes, community plays a crucial part in a positive healthcare experience. Many, however, do not have that peer support available to them.
In partnership with NATIONAL, Pfizer Canada's Imagine U program fostered authentic conversation, capturing key insights to inform a campaign focused on elevating peer voices and sharing practical advice, to challenge the idea that feeling "just fine" is good enough.
Ask
When Pfizer wanted to learn how to communicate more effectively with Canadians diagnosed with rheumatoid arthritis (RA) and ulcerative colitis (UC), NATIONAL and Pfizer went straight to the source: people living with the conditions.
Utilizing NATIONAL's proprietary Belief Based Behaviour (B3) research, as well as a Pfizer-commissioned survey, NATIONAL found that Canadians living with RA and UC encounter regular difficulties with information overload, lack of awareness and confusion around treatment options, and frustrations with their healthcare teams. Pfizer and NATIONAL also found that individuals with RA and UC often display "settling" behaviour, believing they should accept feeling "just fine."
To validate these findings, Pfizer and NATIONAL hosted the Imagine U Workshop. The full-day event held in Toronto brought together members of both the UC and RA communities, including patient organizations, to gain insights on their needs and priorities. In addition to being a valuable learning exercise, the workshop provided an opportunity for individuals to form personal connections.
Execution
The workshop revealed the deep value of peer-to-peer support in the healthcare journey. Building on this learning, Pfizer and NATIONAL devised two campaigns that enabled peer advocates to provide practical advice to others living with their condition. Focused on UC and RA respectively, the campaigns launched during Arthritis Awareness Month (September), World Arthritis Day (October 12) and Irritable Bowel Disorder (IBD) Awareness Month (November), and included social posts and videos with advice and encouragement from peer advocates.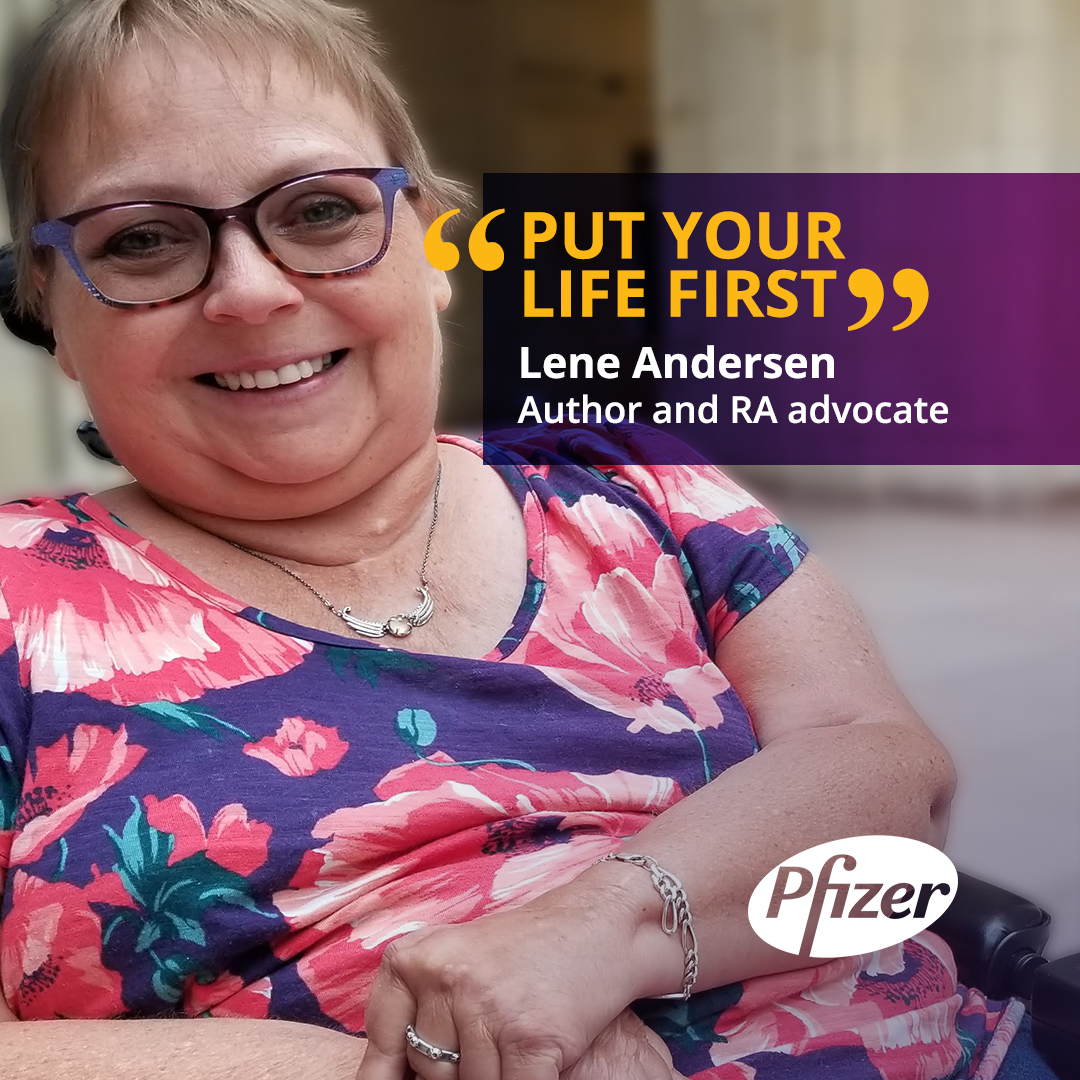 Impact
The campaigns were effective in reaching the right target audience, who interacted with the content through engagement (likes, comments, shares and retweets) and clicks. Many of the comments received on campaign posts included positive reactions from other members of the RA and UC communities, with many thanking the peer advocates for their advice and support. Additionally, many of the campaign posts surpassed industry benchmarks for social media engagement and cost per engagement, proving the campaign was highly effective in reaching the right audiences.
Through an authentic listening process, partnerships with key stakeholders and active involvement from people living with the conditions, NATIONAL and Pfizer were able to create a campaign that responded to real needs, turned up the volume on the two conditions, and encouraged individuals to imagine a better healthcare experience. This program continues in 2020.