In 2017, NATIONAL Public Relations was approached by CARE Canada to create a public engagement plan and content strategy with the principal objective of engaging Canadians on the importance of providing women and girls worldwide with access to proper nutrition, through the lens of Canada's $24.6 million investment in the Southern African Nutrition Initiative (SANI). SANI is a partnership between CARE Canada, Cuso International, the Interagency Coalition on AIDS and Development (ICAD) and McGill University, and is funded by the Government of Canada through Global Affairs Canada. Our mandate included attracting engagement from a broad audience, developing community partnerships, planning and delivering local outreach activities, as well as bringing the campaign to events and conferences.
Together with CARE Canada, NATIONAL developed the Feed Her Future campaign, supported with a compelling narrative and online creative content that highlights the important leadership role Canada plays on this global issue and the positive impact the project is having for communities in Malawi, Mozambique, and Zambia.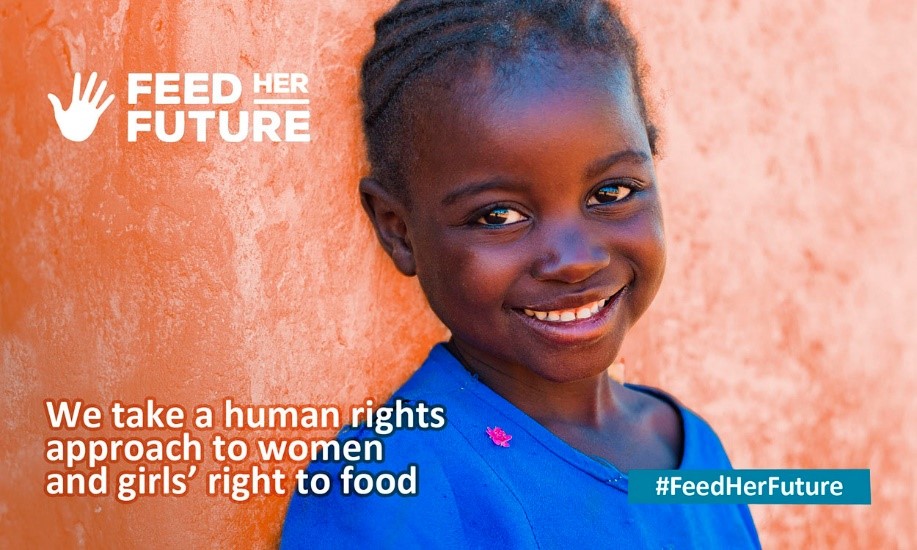 The Feed Her Future campaign was officially launched in June 2018 with a website (www.FeedHerFuture.ca), as well as Twitter, Facebook and Instagram channels. It then grew to include YouTube on which we highlighted key campaign videos, and an e-mail newsletter. Our work included developing the channel and content strategy for the campaign, and a range of creative materials, such as brand guidelines, banners, pamphlets, booklets, and swag. We also worked together with CARE Canada on creating a robust paid social media strategy to optimize and amplify content deployed through the campaign's social media channels.
Since launching these online platforms, Feed Her Future has reached 3,800 followers and generated more than 2.25 million impressions and 46,464 engagements. NATIONAL regularly tracks the reach and engagement of social media posts and provides periodic analytics reports to CARE Canada. These insights help enhance the development of our monthly content strategy to ensure we are aligning content with the audiences attracted to each channel.
Beyond this digital-first approach, the campaign also included in-person engagements at key events across Canada, including: the Canada Cares: IDW2019 Celebration in Ottawa, where we engaged directly with then Minister of International Development Marie-Claude Bibeau when she visited our booth and tried our water-walk challenge and our tip-tap hand-washing station; Women Deliver 2019 in Vancouver, the world's biggest gathering on women's health and rights; and the Atlantic Council for International Cooperation's Symposium on Gender Equality: The power of storytelling to build relationships and collaboration. We have also set up booths at farmers' markets across the country. Overall, our in-person activities have led to direct engagement with 1,600 Canadians.