The challenge
Defence Construction Canada (DCC) was preparing for a launch of their new company-wide cyber security training program. While it was important that the employees were aware of and prepared to complete the training by a certain date, it was even more crucial that the practices introduced at the training become second nature for all staff, now and always.
Together, we crafted a compelling internal communications campaign.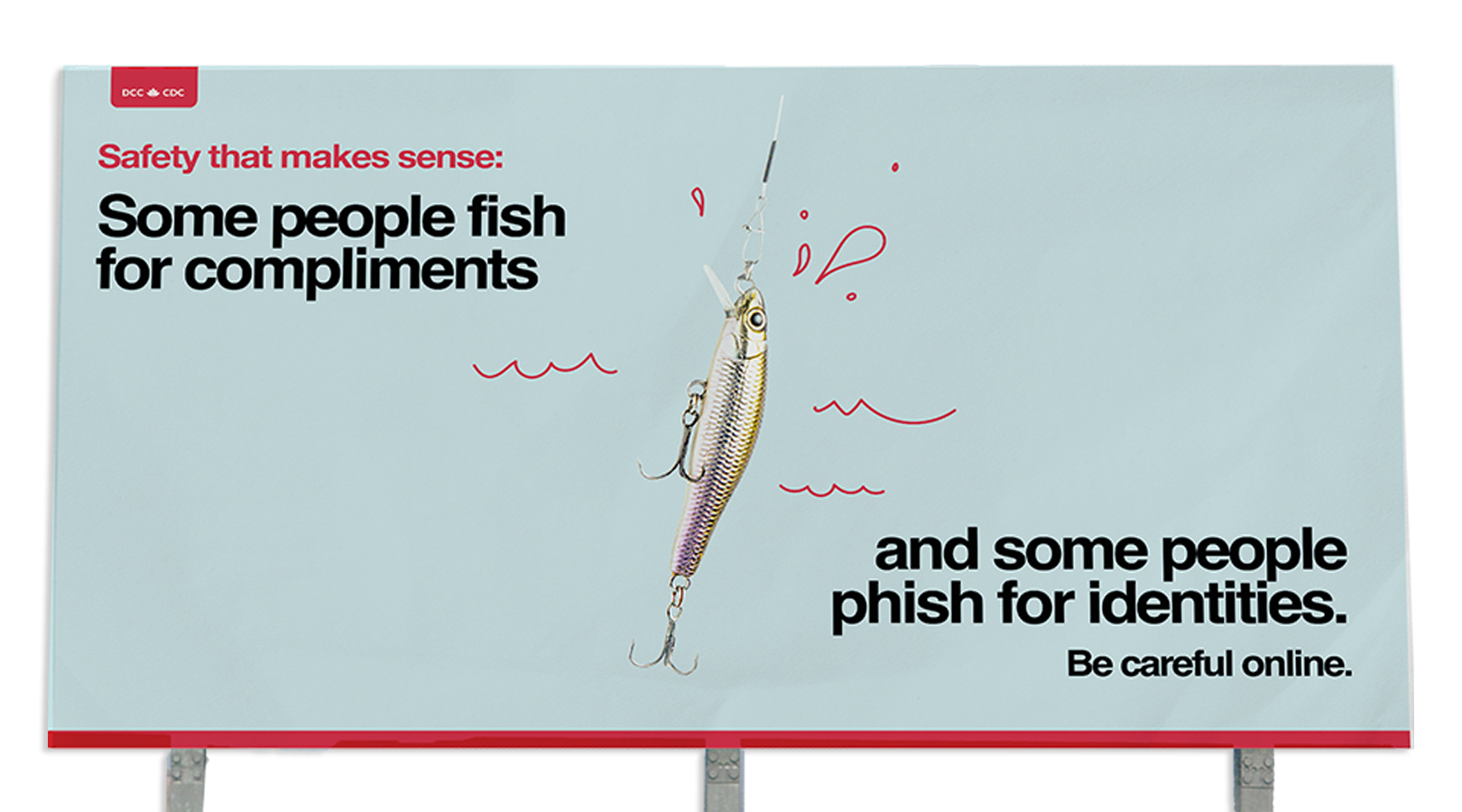 The idea
Inspired by our understanding of human nature, the organization, and the fact that staff at DCC lives and breathes construction and physical safety, a campaign idea was born.
We decided to show people that being careful online is just as important as taking measures for physical safety, like showing up on a job site with a hard hat; and that it's important not because the safety department asked to do so, but because it just makes sense.
With this simple insight, what could have been a conventional message, so often seen in communications related to cyber security, turned into an attention-grabbing, unexpected series of communications material with near-limitless potential.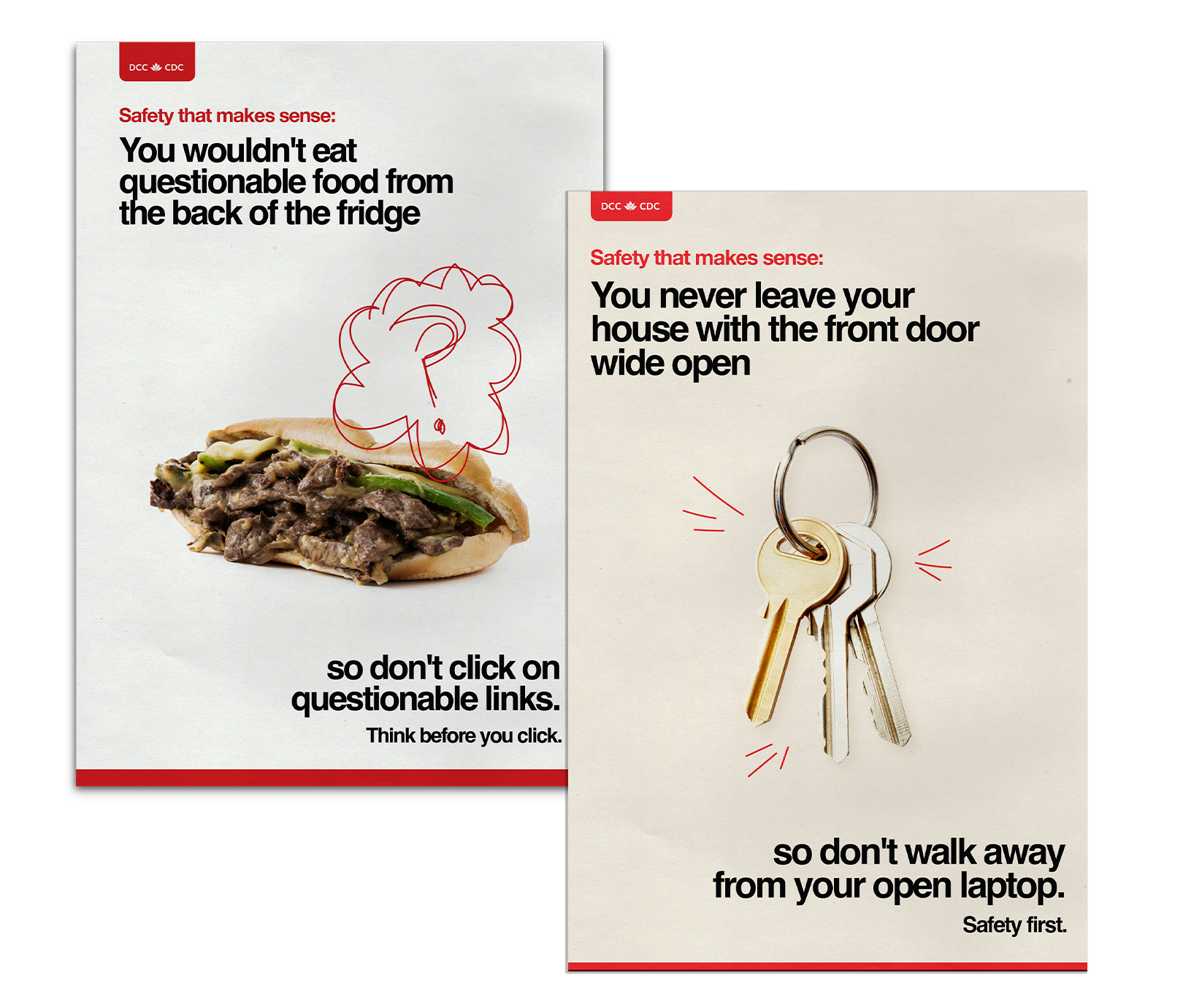 The result
Rolled out during national Cyber Security Awareness Month, the bilingual campaign leveraged DCC's established internal communications channels as well as physical office spaces in the organization's six regions. The lighthearted, humorous approach to a serious topic created a lot of positive buzz and has helped staff rethink their relationship with cyber security.
This project is a proud recipient of the 2023 IABC Gold Quill Award of Merit in the Creative Design category.