NATIONAL is proud to have won a Silver award in the Strategic excellence – Societal campaign category for its "Abuse-free Sport" campaign at the 2018 Gala of the Société québécoise des professionnels en relations publiques, held on December 10.
As part of this campaign, NATIONAL worked with the B2ten organization to ensure that all athletes that are part of a sports federation could practice their sport safely without fear of abuse. With the precious collaboration of alpine skiers who endured physical and psychological abuse from their former coach at the time when they were members of the Canadian Alpine Ski team, NATIONAL developed a powerful media campaign that quickly garnered support from both provincial and federal governments, and generated massive mobilization of the media and the public. Learn more about the "Abuse-free Sport" campaign.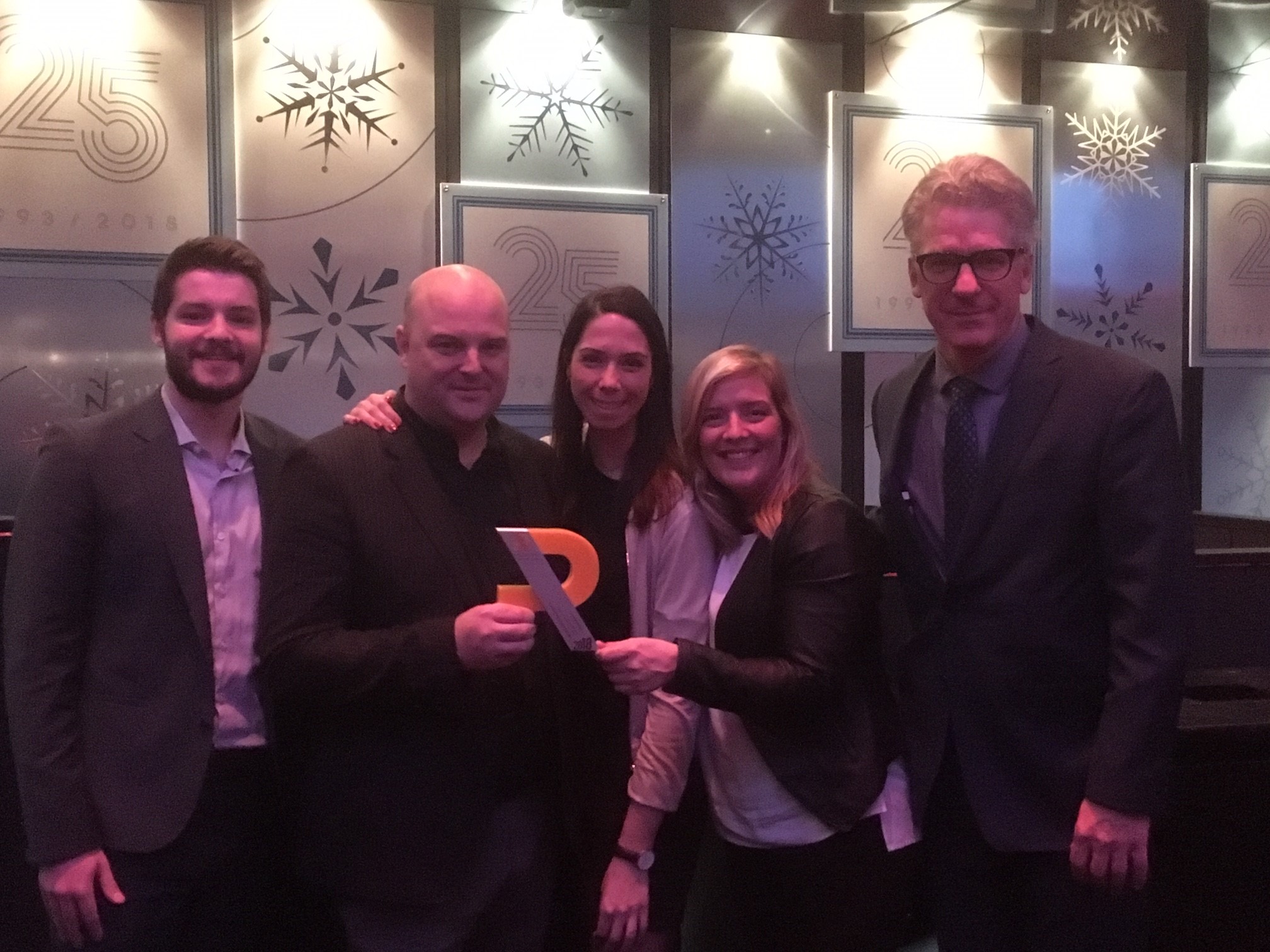 The team behind the "Abuse-free Sport" campaign. From left to right: Vincent Gagnon, Associate, Integrated Solutions, Pierre Langlois, Director and Leader, Real Estate and Construction Sector, Martine Robert, Associate, Public Affairs, Marie-Christine Garon, Director and Leader, Sports and Leisure Sector, and Marc Desmarais, Vice-President, Government Relations.
Experts from all horizons at NATIONAL—Corporate communications, Integrated solutions, Public affairs—contributed to the success of this campaign, which was also made possible by an unprecedented collaboration between NATIONAL, members of the media and political representatives of all parties.
During this Gala, NATIONAL's founder Luc Beauregard received a posthumous tribute award from Public Relations Without Borders, an organization he created himself in 2007. This tribute highlighted his desire to use public relations as a lever to improve the quality of life in developing countries, as well as his engagement toward many social causes. Read the acceptance speech from Valérie Beauregard, Executive Vice-President at RES PUBLICA Consulting Group.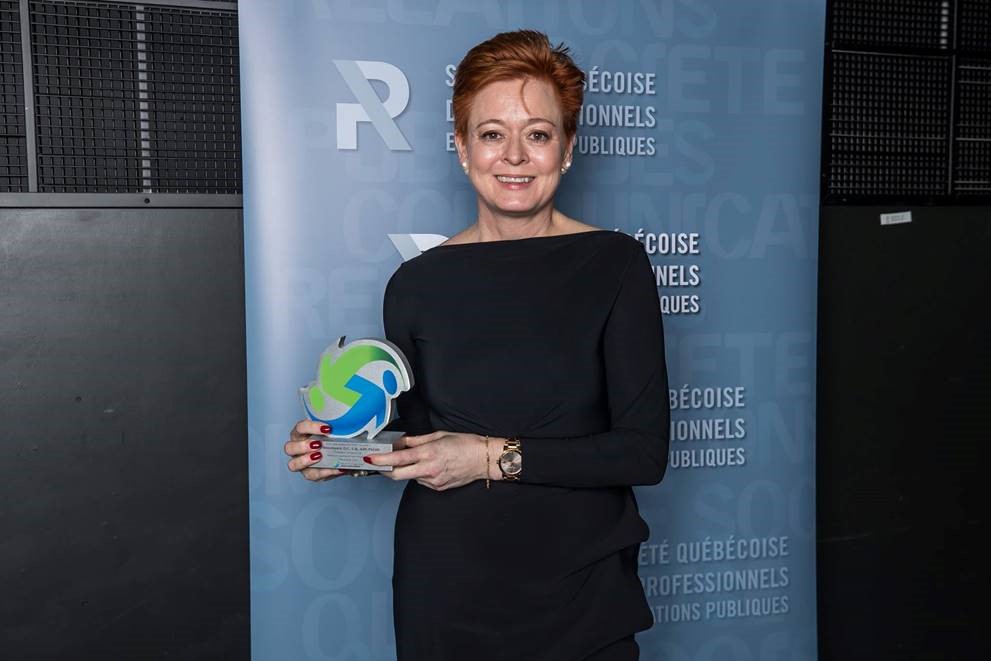 Valérie Beauregard accepting the tribute award on behalf of her father Luc Beauregard
NATIONAL also wants to congratulate the CHUM for winning an award in the Events category for its "Vous êtes l'ADN du nouveau CHUM" campaign, which NATIONAL largely contributed to, thanks to the efforts of Francine La Haye, Thomas Gobeil and Marie-Christine Garon.