Many private companies, public organisations, and almost all economic development agencies have called for a return to the office to revitalise our economy and our downtown area. The pandemic has had a significant impact on our lives, but also on our economy. We have a collective duty to do our part to give our merchants a breath of fresh air by getting our downtown back.
Several colleagues from the Montreal office responded and were able to participate in one of the activities organized by the Institut ludique (Fun Institute) team. In fact, on July 7, we had the opportunity to rediscover our work environment by taking part in the first of three walks guided by a Heritage Montreal volunteer.
So it was under a blazing sun that this activity began, in front of our office, in Dorchester Square. No one could have guessed the importance of this square in Montreal's history. Moreover, just by looking up, we were able to learn more about the richness of the architecture, heritage and history of the neighbourhood through the Place du Canada, the Mary Queen of the World Cathedral, the CIBC Tower and the St. George's Anglican Church, which proudly displays its medieval appearance.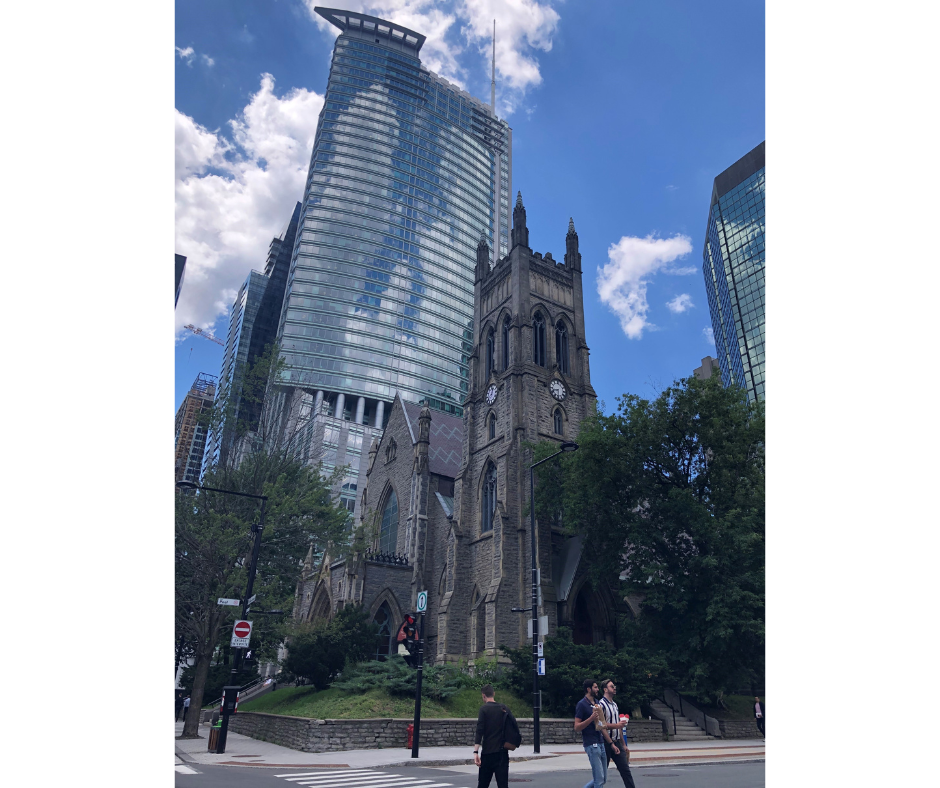 Thus, only within the quadrangle of the NATIONAL office in Montreal, we find an old cemetery, old water closets used for the economic revival of the city, buildings representing the influence of the clergy, the economic power, and also the importance of transport in the development of the city of Montreal, in particular with the Windsor Station. It was a real history lesson!
These lunchtime visits not only allow us to learn more about the environment of our office, but also to appreciate our neighbourhood and, above all, to make it our own, one step at a time. It is also an opportunity for participants to share their best spots in the area and to publicise the best kept secrets of the neighbourhood, as was the case for one of the most beautiful terraces hidden near a downtown hotel.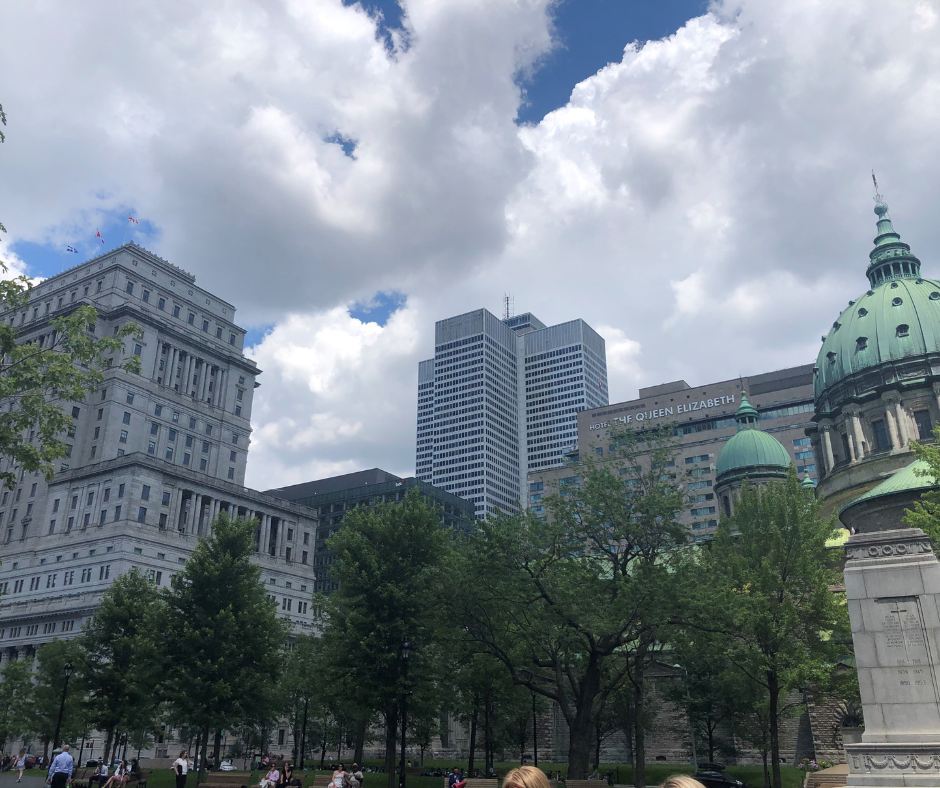 Montreal is a city rich in history, often forgotten, but one that deserves to be explained by a passionate person like Nancy Dunton of Heritage Montreal. Our colleagues will have the chance to discover two other neighbourhoods by the end of the summer. While we had the chance to discover a 19th century neighbourhood, with Dorchester Square, our next trips will be just as interesting. On August 11, we'll take a look at the 20th century with Place Ville-Marie and its new ring, and finally we'll dive into the 21st century with a visit to the Quartier des spectacles on September 1.
There are still a few places available to join the walkers and thus reacquaint yourself with a part of our history and especially our beautiful city centre!