NATIONAL's Vancouver team has been helping support Uber's efforts to bring ridesharing services to British Columbia since fall 2017. In the last year, we have also supported the successful launch of Uber Eats in Vancouver and several surrounding communities. On August 1, we helped them make one of their most exciting announcements to date: bringing alcohol delivery services to the Uber Eats app! Today, Vancouverites are now able to order from select craft breweries and liquor stores to pair with food from their favourite local restaurants.
Our team wanted to get into the celebratory 'spirit' a few days before the August long weekend, so we took advantage of Uber Eats' newest offering to order some of our personal favourite wines and local beers to commemorate today's big news. Congratulations to Uber Eats for launching alcohol delivery in Vancouver. We can't wait until you can also drive us to and from one of Vancouver's many craft breweries, too!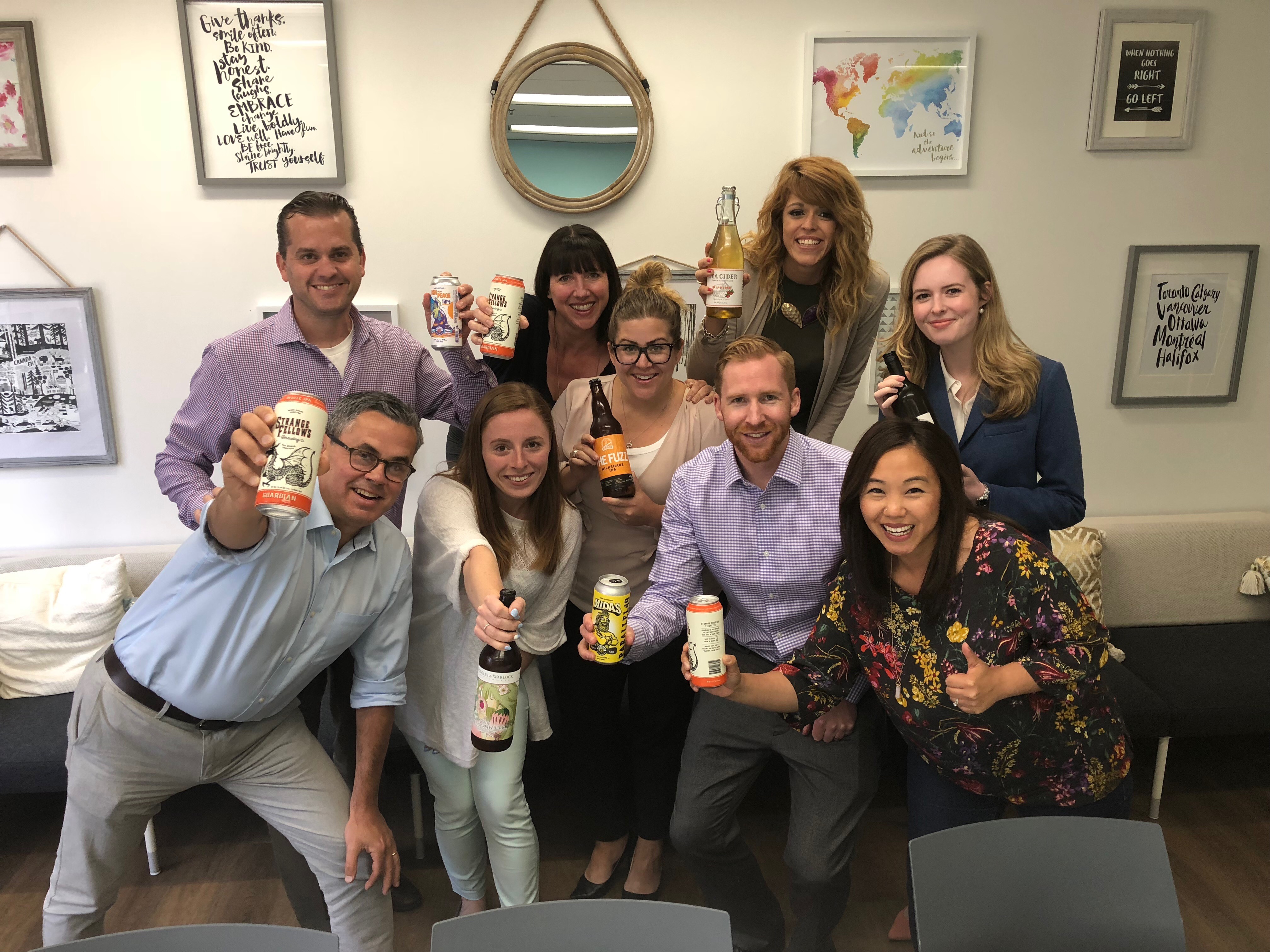 Our Vancouver team celebrating Uber Eats first alcohol delivery!
——— Matt MacInnis is a former Vice-President at NATIONAL Public Relations