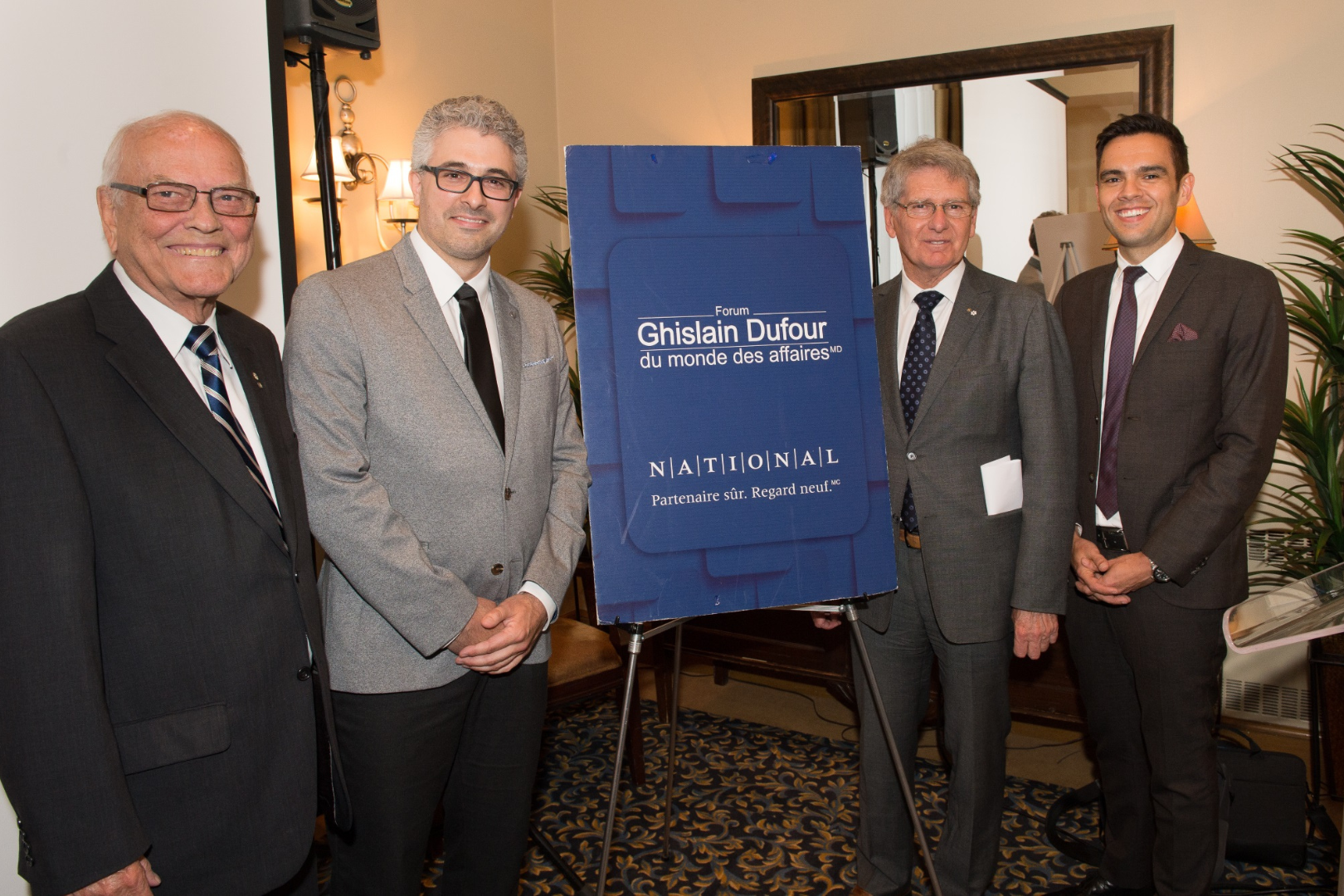 MONTREAL, July 17, 2023—It is with great sadness that NATIONAL Public Relations has learned of the death of Ghislain Dufour, a leading figure in the Quebec business community and an important member of the NATIONAL family.
Following his 35-year tenure with the Conseil du patronat du Québec (CPQ), first as executive vice-president, then as president and chairman of the board, Ghislain Dufour joined NATIONAL in 1997 as senior public affairs advisor, and in 2000 became the coordinator of the Business Forum, an initiative enabling business people to meet and dialogue with Quebec and Canadian political and business figures on a non-partisan basis. The Forum, which is still active today, has hosted over 125 speakers since its inception.
In 2009, the Forum was renamed the Ghislain Dufour Business ForumR in honour of Mr. Dufour, in recognition of the success of this initiative.
During his career at NATIONAL and until his retirement in 2013, Mr. Dufour played a key role in the Firm's success.
"Ghislain Dufour made an immense contribution to NATIONAL's success over the years. Not only was he a pillar of our Firm, he was also a shaper of Quebec, and we are proud to have had such an important member of Quebec society in our family. He leaves an indelible mark on the history of our Firm," said Jean-Pierre Vasseur, President and Chief Executive Officer of AVENIR GLOBAL, NATIONAL's parent company.
Serge Paquette, who has been the Forum's coordinator since 2009, emphasises Ghislain Dufour's incomparable contribution to public debate: "The Forum enjoys a high profile and great respect from all political decision-makers, whatever their allegiance, and that is a credit to Mr. Dufour.
The author of hundreds of articles in magazines, newspapers, periodicals and other publications, he has published five books, including one on his experience at the CPQ and on major labour relations and human resources issues in Quebec. Among the many honours he has received throughout his career, Ghislain Dufour is an Officer of the Order of Canada and an Officer of the Ordre national du Québec.
NATIONAL would like to extend its deepest sympathies to Mr. Dufour's family and friends.   Featured image—Montreal. 2018. From left: Ghislain Dufour, founder of the Forum, Philippe J. Fournier, creator of the Qc125.com and speaker, John Parisella, Senior Advisor, Strategy and Business Outreach, and Charles Milliard, former vice-president, Healthcare.