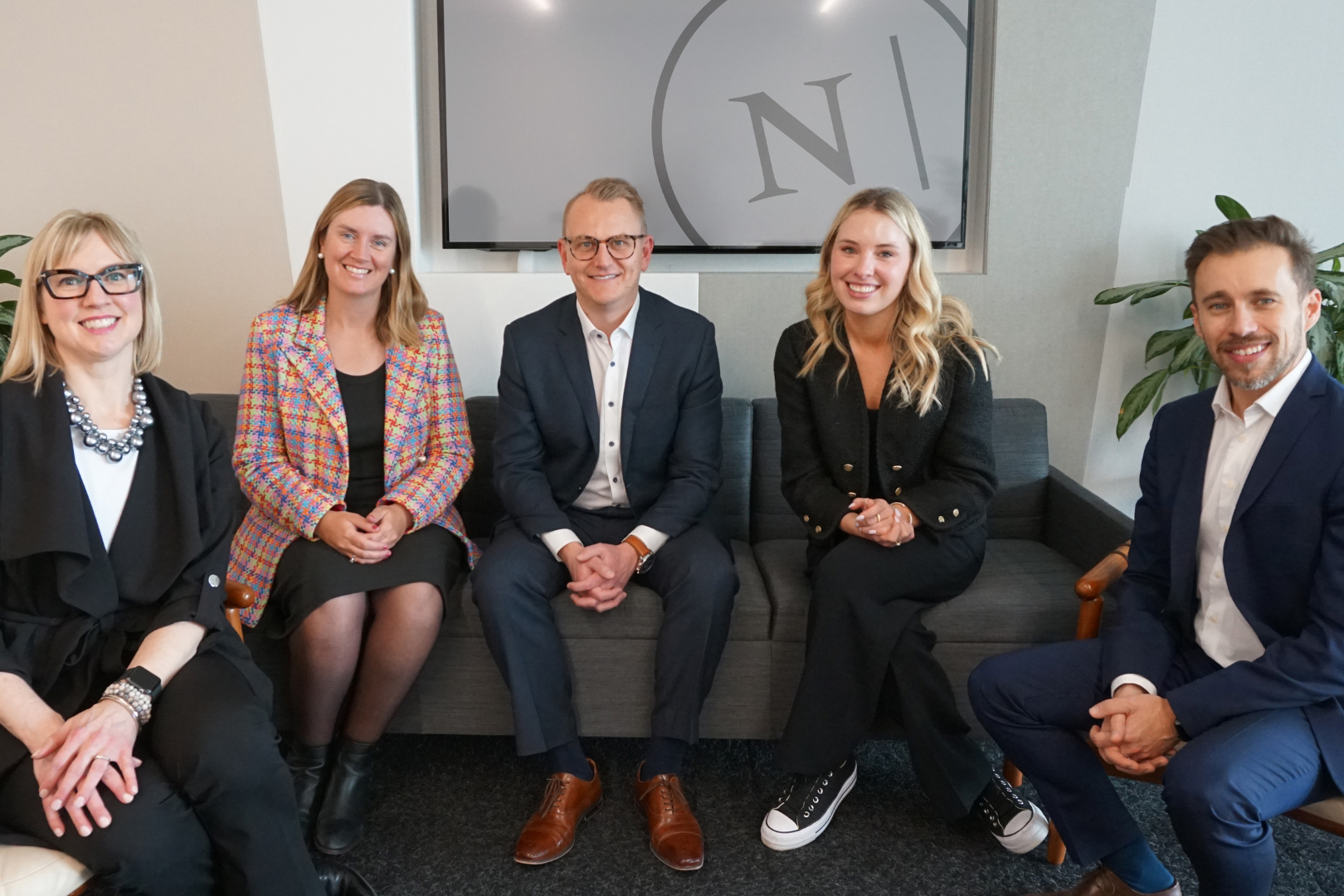 Martin Daraiche, President of NATIONAL Public Relations, has appointed Brian Pearl as managing partner of the Toronto office, in addition to his role as Corporate Communications and Capital Markets practice lead. Following his appointment, Brian Pearl announced the promotion of three colleagues to the Toronto executive team: Jennifer McCormack to vice-president and practice lead Healthcare; Anne Yourt to senior vice-president, Client Service; and Meaghan Beech to chief of staff in addition to her role as senior director.
"Since joining NATIONAL last June, Brian has proven to be a team player, a seasoned and passionate consultant, and a disciplined executive. An expert in financial communications, he has quickly developed a relationship of trust with our clients and provided positive and motivating leadership to our colleagues, while building strong relationships throughout the Firm's network across Canada," said Martin Daraiche, President of NATIONAL.
"In just ten months, I have come to know and appreciate NATIONAL, its team and its clients. I am excited to contribute to the development of this exceptional firm with a growth plan that will provide new opportunities for our outstanding team, as well as for our current and prospective clients," added Brian Pearl. "I am pleased to announce that my first decision is to promote three of the Firm's great talents. Jennifer McCormack, Anne Yourt, and Meaghan Beech share our dedication to excellence and a collaborative approach that are integral to NATIONAL's culture."
About Brian Pearl
Appointed today as managing partner, Brian Pearl joined NATIONAL's Toronto office in June 2022 as vice-president and practice lead, Capital Markets, at our Toronto office.
Over the course of his career, Brian has become a seasoned executive and consultant—from advising on complex business issues, to being the primary contact for investors, and leading M&A activity.
Brian has developed a collaborative, entrepreneurial and client-focused approach over the past two decades, previously serving as a board member with three fast growing Canadian companies, and a strategic advisor to numerous start-ups in the Canadian market.
With his extensive operational experience and trusted relationships with the business community, Brian's informed and insightful advice is highly sought after. Brian works with NATIONAL clients to help them solve their business challenges, in Toronto and across the country.
Brian's accomplishments were recognized with a Top 40 Under 40 award in 2015; he holds a Bachelor of Arts from Bishop's University and a paralegal designation from The Law Society of Upper Canada.
In the photo, from left to right: Anne Yourt, senior vice-president, Client Service; Jennifer McCormack, vice-president and practice lead Healthcare; Brian Pearl, managing partner NATIONAL Public Relations Toronto; Meaghan Beech, chief of staff and senior director; and Martin Daraiche, President of NATIONAL Public Relations.