For more than 20 years, our team in Atlantic Canada has been the sponsor of Nova Scotia's State of the Province, a key event that brings together some of the most influential people in the province.
There are great things happening in Nova Scotia, from ongoing growth and development in Halifax to the establishment of the Ocean Supercluster, and we can see a spirit of innovation and ambition growing and flourishing.
With that spirit in mind, we asked Fatou Secka, a Master of Engineering student originally from The Gambia, to introduce Premier Stephen McNeil at the event. Our team met Fatou last year and immediately decided that we wanted to help her tell her story and share her ideas.
Fatou spoke about her experience as a woman in STEM (science, technology, engineering and mathematics), how she came from The Gambia to study and live in Halifax, and how she is bringing a small idea that makes a big difference to the province and the world.
This year, she began exploring how a tiny 3D printed microscope that clips on to an iPhone could be transformed into a clinical tool. This tiny device has the potential to have an enormous impact on developing nations and low-income communities, for example by allowing someone with basic training to identify malaria in a patient.
It's a story of hard work, innovation, perseverance, thinking beyond our borders, and celebrating ideas that can change the world. It was fitting introduction for the Premier's message of progress in Nova Scotia.
Click here to learn more about Fatou's story.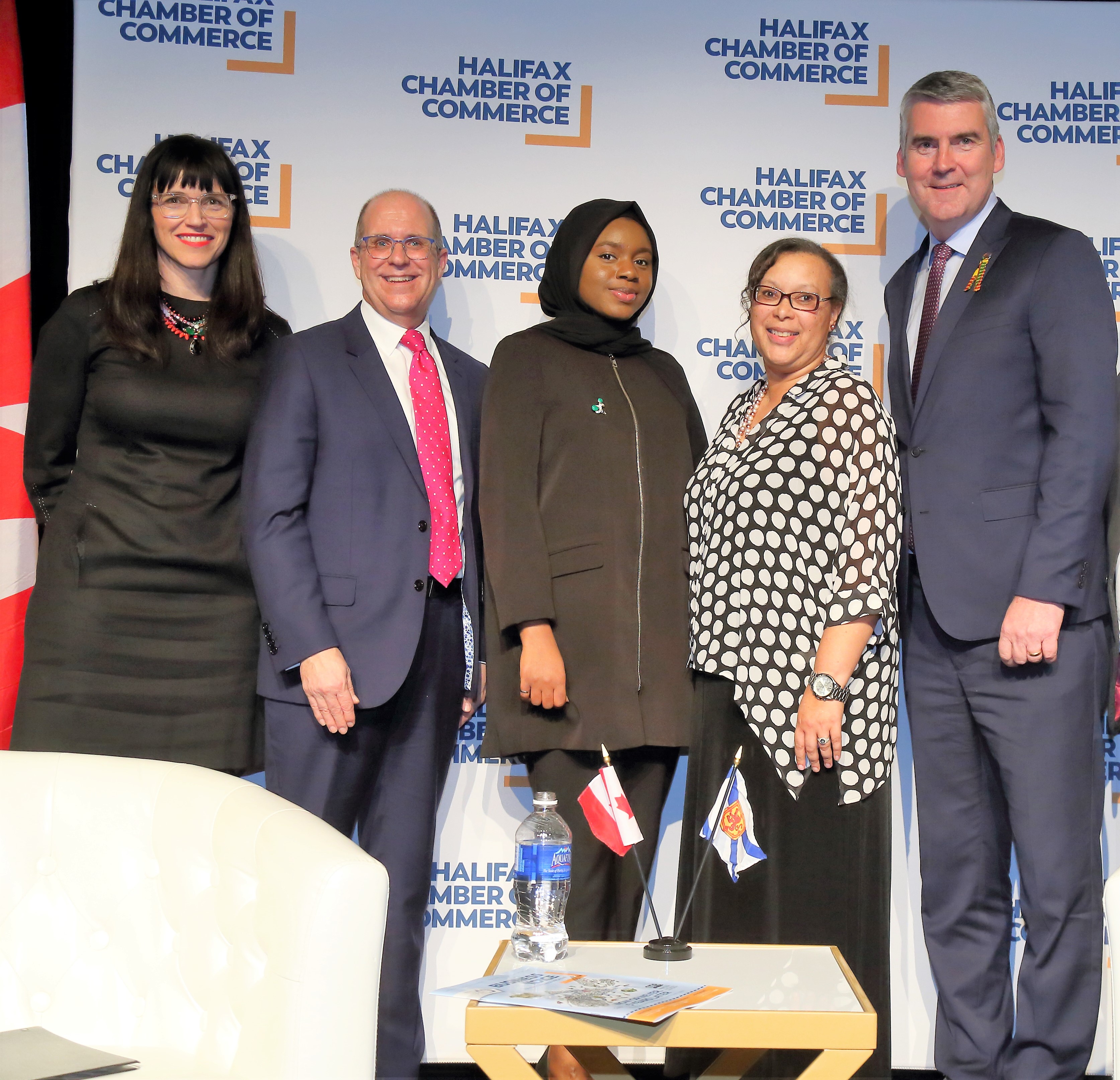 From left to right: Sarah Young, Managing Partner NATIONAL Atlantic; Patrick Sullivan, President and CEO Halifax Chamber of Commerce; Fatou Secka, Graduate Student Civil Engineering, Dalhousie University; Cynthia Dorrington, Chair of the Board, Halifax Chamber of Commerce and Stephen McNeil, Premier of Nova Scotia.