As part of our series called Trusted Advisors: Up Close and Personal with…, our web editor meets with our Firm's leadership for one-on-one interviews on their experience, expertise and careers. We're happy to present the latest of these interviews with our Calgary office managing partner (and James Taylor fan), Beth Diamond.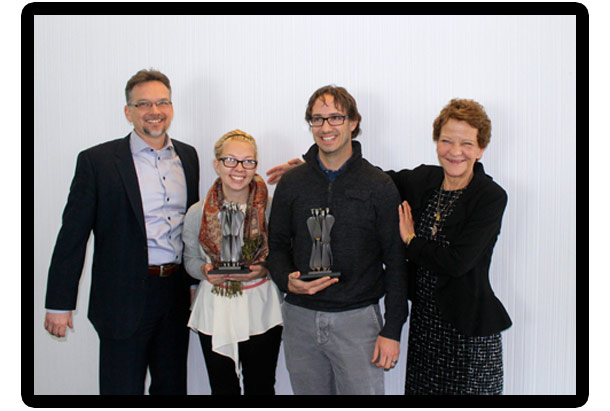 What part of your work are you most passionate about?
I believe we have the ability to create a coherent [energy] strategy for the country and the continent, and it's extremely important that we do it. The challenges around securing and maintaining a licence to operate are becoming more and more difficult and it's imperative that we figure it out. Energy is fundamental to the quality of life we all enjoy. We couldn't live a country with a climate as cold as Canada's without a significant energy industry. I think it's going to become even more important for us to figure out the right mix of energy sources and work with all stakeholders to make sure that we develop them responsibly and efficiently.
In your opinion, how has the Energy sector changed over the years?
Over the course of my career, I've only become more interested in the energy industry as the issues in the area became more complex. When I started working in the Oil & Gas sector, there was conventional oil & gas, period. There wasn't anything about oil sands, fracking, shale gas or any other unconventional approaches. The technology didn't allow people to do anything very complicated back then, but as the technology improved, it has become easier to access the more difficult and remote oil and gas and the demand has also gone up. Overall, I'd say that everything has become more complicated over the years, whether we're talking about the regulatory framework or the relationships with all stakeholders. I think the changes in the industry will continue to be fascinating until I fall over in my chair!
What advice would you give young people interested by a career in your field?
I would tell all of them to be engaged in the world around them, to be curious, to read widely and broadly and to pick an area that they find interesting and can get passionate about. I don't think anyone can be an expert in everything. You have to focus on a sector or practice that really interests you when you start your career and make sure that you understand it thoroughly. You have to stay current with it and recognize that all of our business is global. It's not enough to read your morning paper; you need to be able to understand the implications of a wide range of global factors on the sector you're pursuing.
I think that there are many people who build a career in an area that they ultimately don't care about. It's so important to find out what you care about and what you can stay passionate about. For example, I thought I would become a university professor of English. I have a Master's Degree (and most of a PhD) in Victorian fiction! But I just ran out of interest in it. I started in the energy industry as a writer, and I just fell in love with the business, with the people who work in it, with the dedication, entrepreneurial spirit and risk-taking behaviour it requires.
———
Fun facts about Beth
I was born in: Blaremore, Alberta
Favourite food: Spanish food
Favourite movie: What a Wonderful Life
Favourite book: The Little Prince
If I didn't work in PR… : I'd be an English teacher.
If I could be a superhero, I'd be: I often tell my colleagues that with the work we do in our industry, we are all superheroes!
If I could be on a reality TV show, it would be: I would never be on such a show!
Dream travel destination: Florence, Italy
Most memorable vacation: Florence, Italy
If I could be any celebrity, I'd be: I'd never want to be a celebrity because I'm very shy.
Favourite past time: My job
Person I most admire: My dad
First concert I ever went to is: James Taylor
Favourite band: Still James Taylor!
Guilty pleasure: Fine chocolate