Behind any of the design that comes from NATIONAL, there's one of our experienced creative team members at work.
NATIONAL's creative teams can tackle any design challenge, whether it's creating animation to explain a complicated industrial process or developing custom emojis to illustrate a customer's journey. The goal? Bring research and messaging to life in an engaging, accessible, and creative way.
An integrated approach powers our creative teams to work in tandem with our consultants and digital researchers. One of those teams is the NATIONAL Studio in Calgary, a full-service online and print design team.
The Studio solves graphic design emergencies every day, so where do they find inspiration for the creative solutions NATIONAL is known for?
We asked each member of the Studio team to share their go-to tools for their favourite projects, and how it aligns with their specific work style.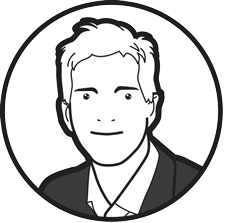 Howie Thomson, (former) Vice President, Studio
How would you describe your work style?
Non-linear. No two clients are the same, so starting a mandate with a totally open mind allows me to shape solutions to my client's unique situation. Even seemingly unconnected events and ideas could potentially be the solution I need.
What's your favourite creative tool – and when has it helped you?
I have a few techniques and tools that I turn to depending on the situation. But when I'm really stuck creatively, I often turn to dilemma prompt cards like Brian Eno's Oblique Strategies. You pick a card and either do what it says or let it lead you to another idea. The cards can be cryptic and nonsensical, but making a card work in a specific situation helps break that mental roadblock. They work well in brainstorming sessions to challenge my team to come at a problem from a completely unexpected perspective.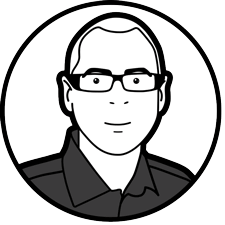 Patrick Breton, Senior Designer
How would you describe your work style?
My work style is organized, precise and detail-oriented. I start with a creative brief to define keywords, short phrases and visual characteristics to refine the idea that I'm trying to communicate. Recently, I've been excited about projects that combine art direction, branding, graphic, and motion design into one project.
What's your favourite creative tool – and when has it helped you?
My favorite projects encourage me to learn something new, so I often gravitate towards online courses on Lynda.com. When I was working on an animated video for an energy client, I used "After Effects CC 2017 Essential Training" and "Fine-Tuning with the Graph Editor". I found classes on exactly what I needed, down to specific keywords in the transcript, to help me polish final elements of the animation.
I also like to listen to podcasts while I work. "99% Invisible" and "The Observatory" are excellent sources of both inspiration and knowledge.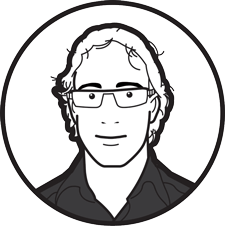 Stephen Delisle, Programmer
How would you describe your work style?
Curious. My favourite projects are complex coding problems that introduce me to something I've never seen before. I like the opportunity to reverse engineer something – take it apart, see how the code works, and put it back together.
What's your favourite creative tool – and when has it helped you?
There's an incredibly diverse, knowledgeable community of programming experts sharing their knowledge online. I use Github and Stack Overflow, forum-style databases that crowdsource solutions to tricky code problems. I also like that I can participate as a contributor, and offer my own knowledge back to the industry.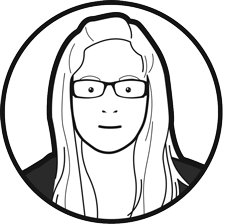 Jennifer DeMinico, Junior Designer
How would you describe your work style?
Organized and mindful. Whether I'm working with established brands or new companies, I love projects that push my comfort zone with a tricky design challenge. My favourite mandates involve brand revitalization, and show my clients how their visual identity can adapt as their company evolves.
What's your favourite creative tool – and when has it helped you?
I always start my design projects with a structured grid. Grid Systems by Josef Müller-Brockmann helps me explore creative possibilities without losing a sense of purpose. Grids allow me to bring the layout I have in mind to life, and troubleshoot documents that integrate a lot of text and images.
——— Written by Jennifer DeMinico, Junior Designer, Howie Thomson, former Vice President, Patrick Breton, former Senior Designer and Art Director and Stephen Delisle, former Programmer, NATIONAL Public Relations.