For the past few weeks – and over a rainy weekend – NATIONAL helped out on major Pride initiatives and festivities through our collaboration with The 519, a non-profit organization serving the LGBTQ2S community in Toronto. This was its 10th anniversary edition of Green Space Festival and it was a huge success.
Some of NATIONAL's team members spent the first day of the Festival (Wednesday, June 20) rushing around the city in a stretch limo with five of the most famous Drag Queens in North America as they appeared on breakfast television shows and participated in media interviews. They were in full glam mode and were a hit in the media.
Early on that first day, while the park was just grass and an unassembled stage, CP24's Meteorologist Bill Coulter interviewed a couple of Queens and The 519's executives live, while doing his regular weather hits. CTV News, CityNews, CP24, 680 News, the Daily Hive and more were actively collecting b-roll, conducting live interviews, and vying to get some Queens on camera. It was exhilarating to help the crews gather whatever media materials needed.
While the Festival is a five-day fundraising celebration at Barbara Hall Park, situated right at The 519's headquarters in downtown Toronto, the day of its launch featured the premiere staple event, Starry Night. All proceeds from the Festival help to fund The 519 throughout the entire year.
Three contestants (Miz Cracker, Monét X Change and The Vixen) from season 10 of RuPaul's Drag Race headlined Starry Night, and every night until Sunday—the day of the Parade—world-renowned DJs and multi-talented performers put on a show at the park, free for the public.
NATIONAL team members, Max Stern, Luc Levasseur, D'arci McFadden, Chloe Mills and Kayla Musyj worked the entrance doors of the VIP reception, corresponding with all media contacts and chatting with the politicians.
Notably, federal Finance Minister Bill Morneau, Mayor John Tory, Councillor Kristyn Wong-Tam, Ontario NDP leader Andrea Horwath and several MPPs were present to show their support for the community at Starry Night. Political differences aside, their presence meant a lot.
The crowd was huge, the outfits were fierce, and the music was fantastic.

Backstage view of the crowd clamoring around the main stage at the Green Space Festival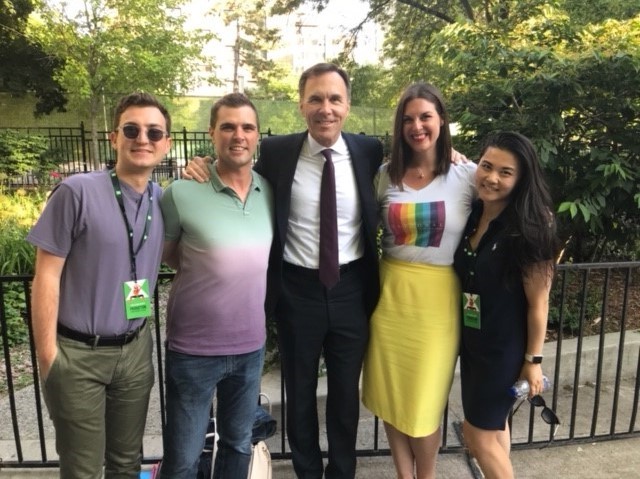 Max Stern, Luc Levasseur, D'arci McFadden and Rachel Lee with Finance Minister Bill Morneau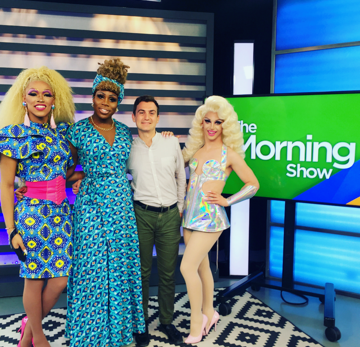 Miz Cracker, Monét X Change, Max Stern and The Vixen live at the set of The Morning Show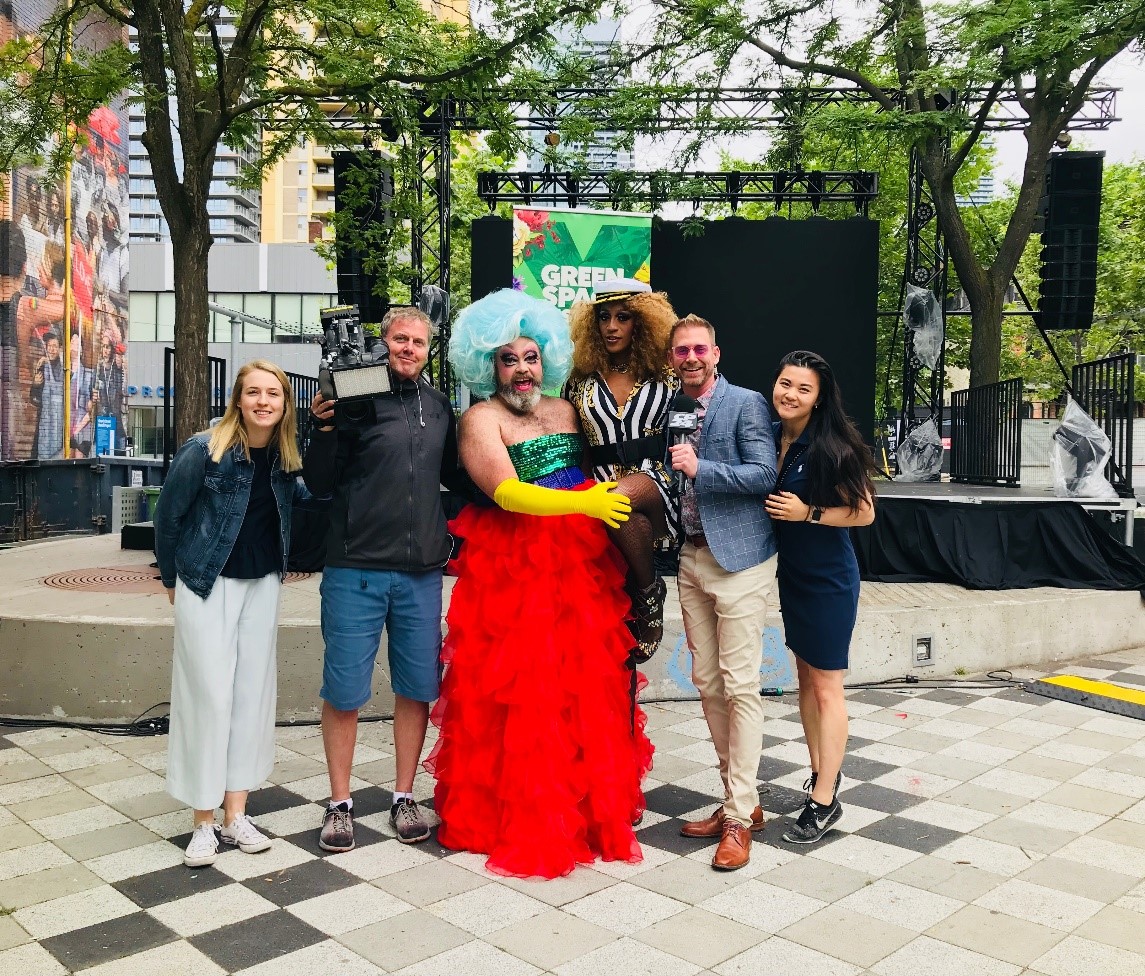 Chloe Mills, Brian (CP24), Faye Slift, Taynomi Banks, Bill Coulter (CP24) and Rachel Lee just after all CP24 live segments on the day of Starry Night.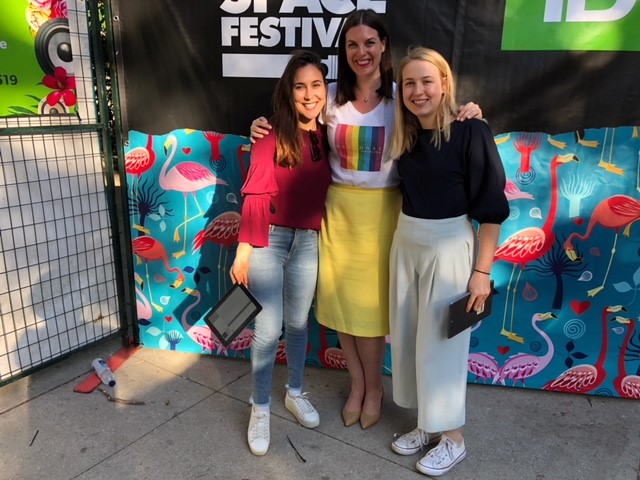 Kayla Musyj, D'arci McFadden and Chloe Mills staffing the doors of the VIP reception (a special feature of Starry Night)
——— Rachel Lee is a former Coordinator at NATIONAL Public Relations