On February 10, NATIONAL welcomed college and university students to its Montreal office for an open house to help them discover the stimulating world of public relations. A committed group of young people were on hand to talk with professionals from a variety of backgrounds and profiles.
Organized by the Association des agences de communication créative (A2C), in collaboration with the Alliance des cabinets de relations publiques du Québec, Grenier aux nouvelles, and URBANIA, the goal of this initiative was to demystify the agency world and raise awareness of its many career opportunities. Through a three-hour event, participants were able to discover our operating mode and corporate culture, meet representatives from our various departments, take part in an issue management exercise and participate in a networking session.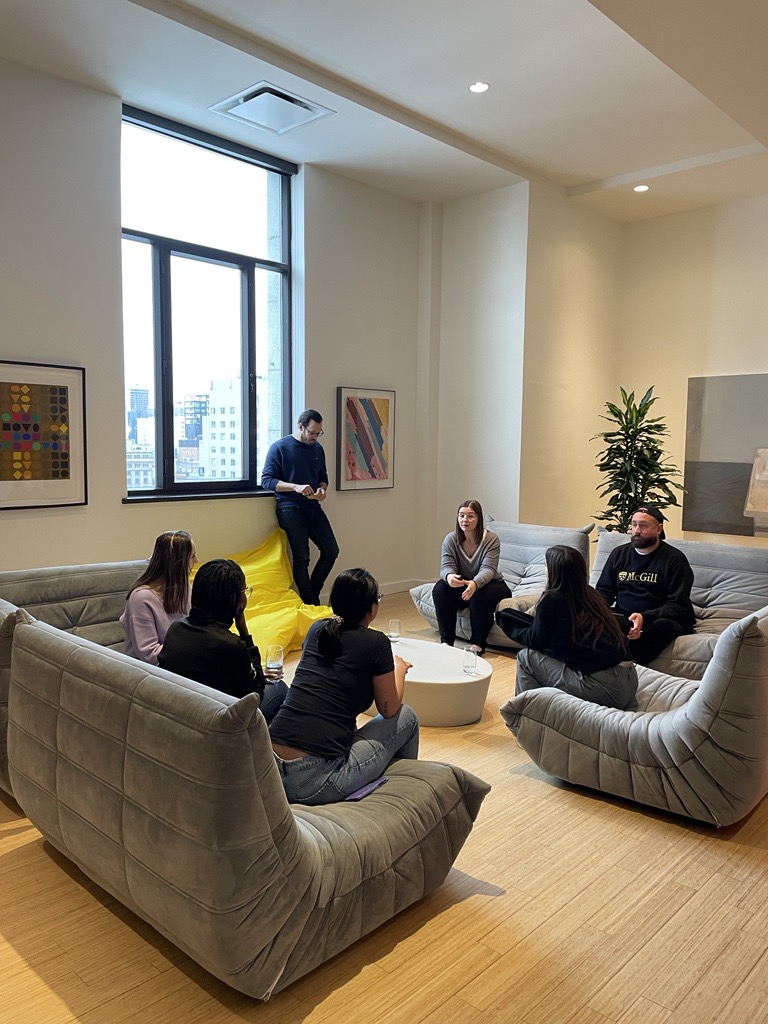 Through this event, NATIONAL's team members wanted to pass on their motivation, commitment, and passion for their profession to the students. If you're ready to work alongside bright, talented people from whom you'll learn every day, advise clients who expect outstanding service, and go home at night knowing you've made a difference in the lives of your colleagues and clients, then agency work is for you!
Watch the video recap of the 15th edition of A2C's Agency Open House:
(Only available in French)