Amoureux des chiens, parions que vous serez jaloux de la chance qu'a eue notre équipe de Toronto. Notre équipe spécialisée en santé a récemment travaillé sur une campagne de sensibilisation à la grippe canine – oui, les chiens peuvent aussi contracter la grippe ! – pour le compte de l'Association canadienne des médecins vétérinaires. L'objectif de cette campagne était de concevoir des contenus thématiques faciles à partager afin de sensibiliser les amis des animaux (propriétaires de chiens, vétérinaires, etc.) à l'existence cette maladie, et promouvoir les moyens de la prévenir.
Pour y arriver, nous avons travaillé avec une agence de talent canin pour sélectionner les vedettes de la campagne. Les influenceurs existent même dans le monde animal !
*Tenney Loweth, chargée de projets à notre bureau de Toronto, explique comment nous avons exécuté cette campagne et présente un aperçu des retombées générées. *
Puppies at work—isn't that the dream? We may not have had actual puppies in the Toronto office recently, but we had the next best thing—puppies in a campaign! The NATIONAL Healthcare team recently wrapped up what we called the Dog Flu Campaign. More accurately, we were talking canine influenza virus—to answer your burning question—yes, dogs can catch the flu too!
Our objective was to create shareable, topical content to catch the attention of dog-friendly Canadians (i.e. dog owners, veterinarians, etc.) to help increase awareness of the virus and educate about prevention measures. We learned a lot along the way.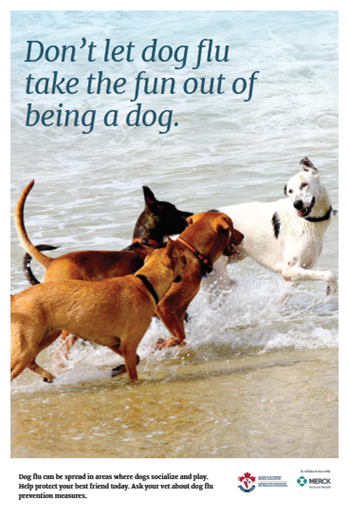 It's actually very similar to a human disease campaign
Our team works regularly on human disease awareness campaigns, and in many ways, this was no different. Just like work we've done in areas such as metastatic breast cancer, meningitis B or diabetes, working with an expert organization helped to ensure the campaign's success. In this case, it was the Canadian Veterinary Medical Association (CVMA), whose involvement in creating content helped us craft the right language that ensured the campaign was relevant to veterinarians, which was crucial as they're the ones with the tools to prevent dog flu. The CVMA also posted campaign content from their Facebook channel, which helped get the message out more effectively to our target audience of dog owners, groomers, walkers and more.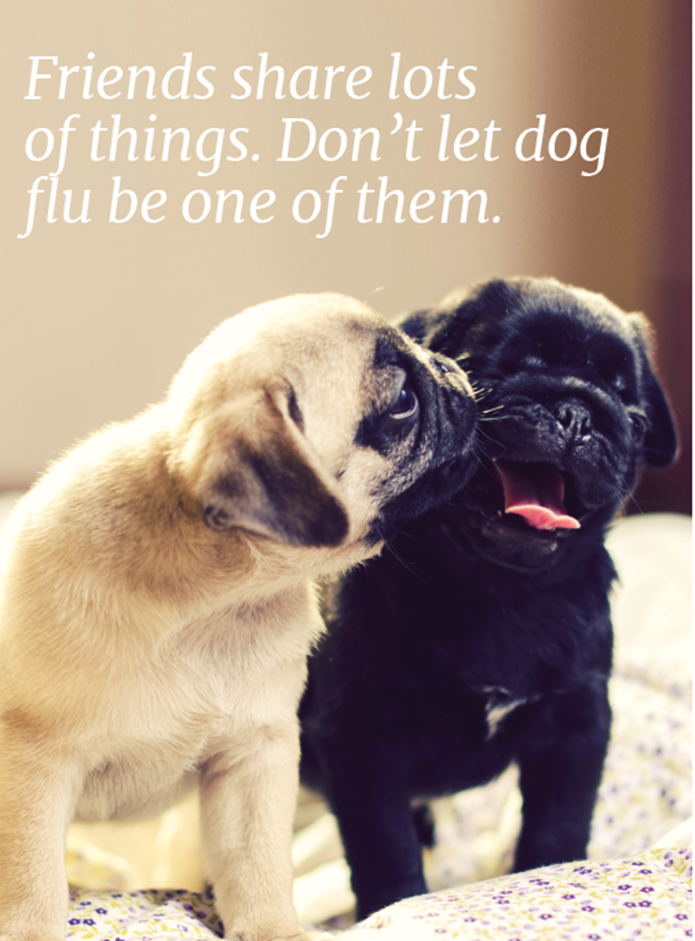 Influencers, or "dogfluencers," are key to reaching your audience
We all know influencers are a great way to spread a message and reach a target audience. It turns out, that's no different for dogs! We worked with a talent agency representing influential dogs—the existence of such agencies was a new learning in itself for our team—and selected Crusoe the Celebrity Daschund and Owen the Griff. With a collective reach of over 4 million followers and a home base in Canada, we knew they would be perfect fit for the campaign.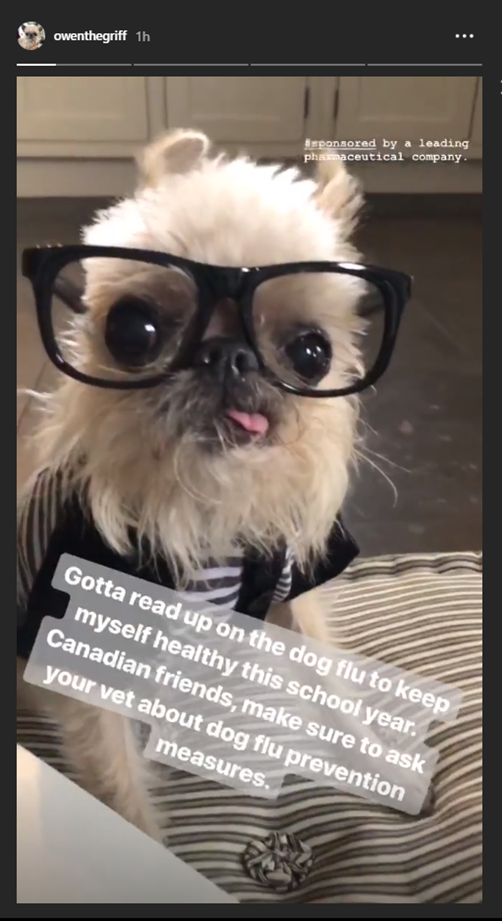 The result was adorable
This part of the campaign may not be like others, but creating Facebook content and posters for veterinary clinics was probably the best part. We ended up with copy and images that were not only very cute, but got our message across in an eye-catching way.
The Facebook and Instagram content shared by the CVMA and "dogfluencers" performed well above industry standards and gained over 900,000 total engagements. Posters with information about dog flu transmission and prevention were distributed to veterinary clinics across Canada.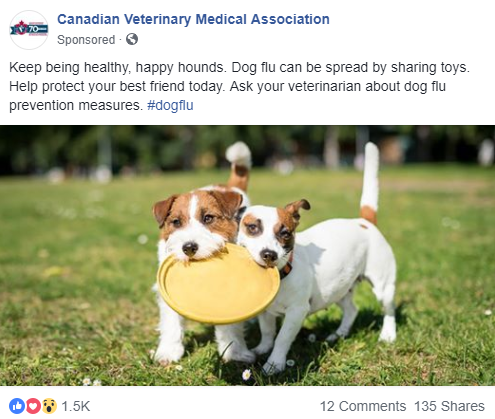 I don't think we would have ever predicted working on a campaign to raise the awareness of dog flu, but the experience was valuable, and we gained a lot of great insights. And did I mention cute puppies?