Montréal était l'hôte la semaine dernière du programme de formation L'Institut 101 qui se déroulait sur une période de trois jours et réunissait 29 participants de tous nos bureaux, de Londres à Vancouver en passant par New York. Les membres de la faculté étaient des conseillers plus senior de la Firme. L'une d'elles était Noor Marzook, qui raconte son histoire et comment elle est devenue membre de la faculté, ayant animé un atelier sur la gestion des mandats avec sa collègue de Montréal, Chantal Benoit. Le tout a commencé quand elle a levé la main et a exprimé le désir d'aider. Noor nous démontre que les valeurs de collaboration et d'engagement sont bien en vie chez AVENIR GLOBAL et ses entités dont NATIONAL. (Le texte est en anglais.)
———
Last week, Montreal hosted the annual The Institute 101. The three-day training program brings consultants from across the AVENIR GLOBAL network together to tackle topics ranging from personal brand to finance.
I have recently returned to NATIONAL after two years of living and working in Dubai and Abu Dhabi. Career development and mentoring is something I value greatly, so when I came back, I knew I wanted to get more involved in internal initiatives. I agree wholeheartedly with our founder's Luc Beauregard's quote "In order to receive, you must first give." With that in mind, I asked The Institute 101's team if I could help and I was paired with my Montreal colleague to host the Account Management session.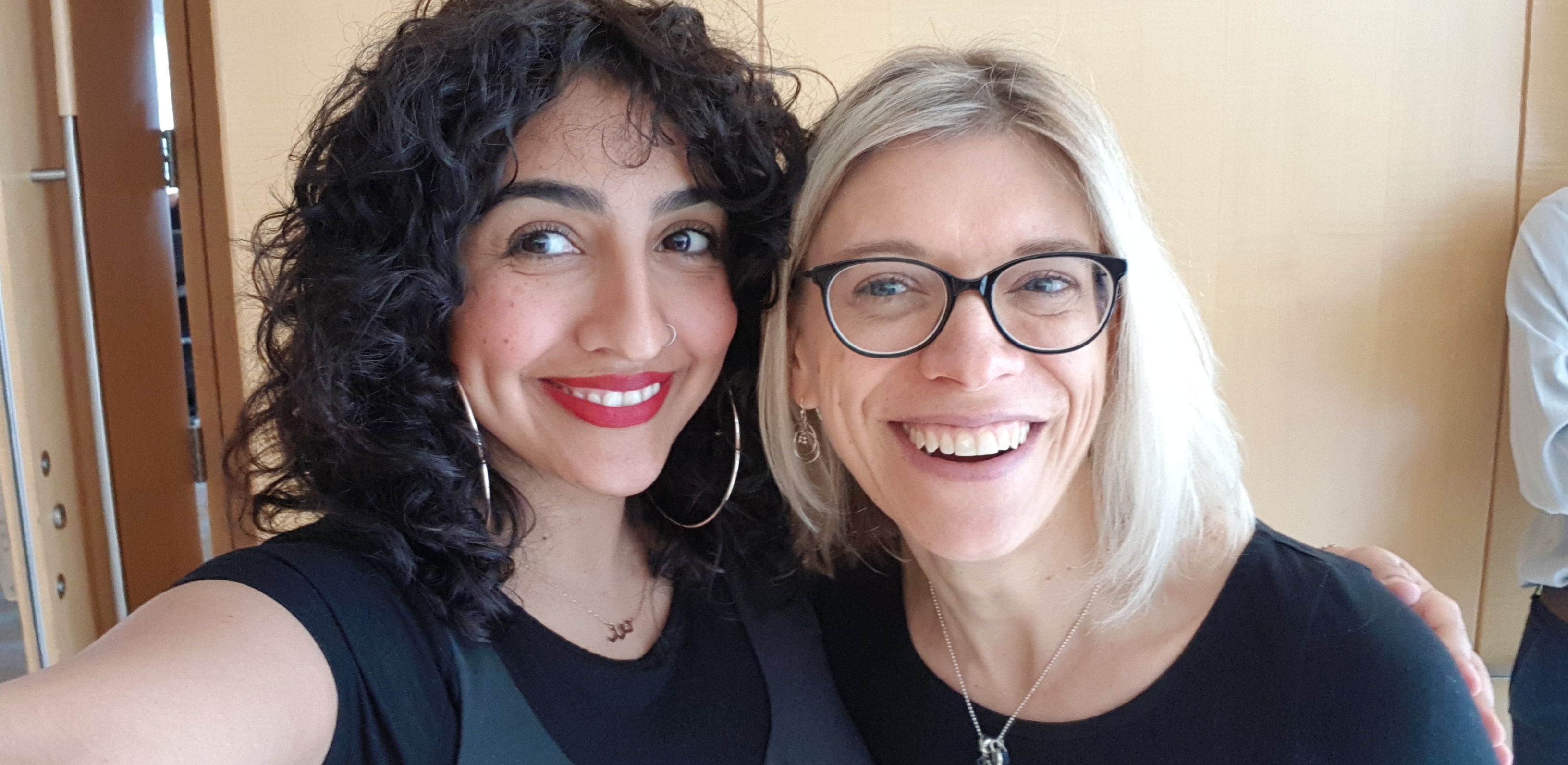 Noor Marzook and Chantal Benoit
During the session, we covered the fundamentals of account management, characteristics of a strong account manager and dove into some topical case studies. As I think back at my time as a participant, I remember feeling excited, ready to learn and feeling encouraged by my peers. These are the same feelings that I had going back to present.
What I loved about this session was the lively discussion. All 29 attendees shared their own personal experiences, thoughts and questions. I was so impressed with the different perspectives from colleagues living and working in the U.K., across Canada and the U.S. Regardless of where they were from, taking a client-centric approach was at the centre of the conversation.
As consultants, I think we all have a responsibility to give back and do something for our colleagues, firm and industry. I set out to share some of what I have learned through my local and international experience and give back to my colleagues. However, what I gave paled in comparison to what I received. It is such a gift to be able to connect with colleagues on personal and professional levels and share individual experiences.
My biggest takeaway is that if you have a passion for teamwork and a desire to do more, all you have to do is speak up and you will have a team behind you that will support and champion you. I know that is a rare jewel and one of the reasons I love my job.
The entire experience has been inspiring and humbling…and it all started with an offer to help.
——— Rédigé par Noor Marzook, anciennement directrice, Cabinet de relations publiques NATIONAL.