Pour Sarah Young, associée directrice des bureaux de NATIONAL en Atlantique, le renforcement de la capacité de leadership et de la culture au sein des organisations est sans doute un des plus grands défis des dirigeants aujourd'hui. Ce faisant, ils ne devraient jamais sous-estimer l'importance des aptitudes relationnelles mais au contraire, récompenser les personnes qui font preuve de collaboration et de cocréation, qui cherchent à susciter l'engagement et les consensus, et à faire naître l'innovation. Ce sont d'ailleurs des aptitudes qui viennent souvent facilement aux femmes. Avec une plus grande diversité au sein des équipes dirigeantes et une plus grande reconnaissance de ces aptitudes, nous serons tous gagnants. (Le billet, d'abord publié dans le Financial Post, est en anglais.)
———
It shouldn't come as a surprise to anyone anymore that organizations who can attract, employ and retain a diverse mix of top talent have a competitive advantage. But what does it take to attract and maintain top talent?
Top talent is increasingly mobile. They choose where they want to go and have specific expectations on the experience they want to have. Millennials in particular are attracted to places with opportunities for impact and fulfillment. They value, expect and thrive under leadership that empowers them to do their absolute best. To push harder, to meet and exceed their goals.
And increasingly, gender balance has become a central part of that conversation.
We know from organizations such as the 30% Club that we still have a lot of work to do and ground to cover in terms of achieving a more accurate gender balance in our corporate boardrooms and C-suites across Canada.
But we're not just talking about tokenism when it comes to hiring practices. Skills and qualities long undervalued or invisible are now being recognized and valued in leadership roles and top-performing organizations. Trust, co-creation, diversity and empowerment are now driving forces behind successful organizations and strong leaders. And it just so happens that these are skills and attributes that many women possess. When it comes to leadership, strong leaders who bring out the best in others can accomplish more, inspire creativity and build stronger organizations — regardless of how their employees identify in terms of gender. Strong leaders are force multipliers. They look for talent everywhere and focus on finding people, at whatever level, who know the things that they themselves don't. They connect employees with the right people and the right opportunities inside and outside the organization, fostering growth and opportunity for their teams and, in the process, the broader organization. They are leaders of the future, bringing ordinary people together to achieve extraordinary results.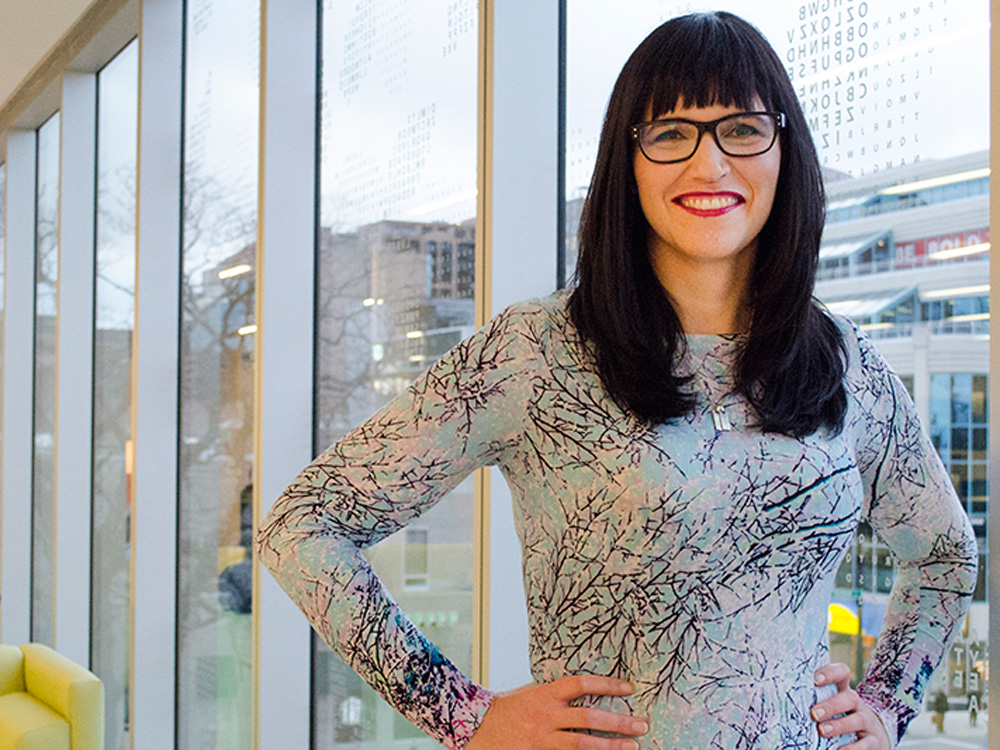 Sarah Young In my experience at my current firm, individuals who have been the most successful, both within the organization and beyond, have been able to:
Nurture
Focus on exceptional work, but have a high tolerance for mistakes and understand the importance of learning by doing;
Empathize
Pay attention to what team members are saying (or sometimes, not saying) and have the ability to put themselves in their shoes;
Listen
Build respect and confidence by listening to every team member, helping them generate better ideas and outcomes;
Identify
Focus on the strengths of individual colleagues and give them ample opportunities to use them;
Recognize
Build the expectation of success by recognizing successes not only in public, but on an individual basis too;
Believe
Set the bar high, and trust and empower team members to meet that expectation;
Stretch
Some of the most talented people will think, act and speak differently; successful leaders are able to stay open-minded;
Persevere
Push teams to keep chasing the talent they have inside, and remind them they can bring it out if with enough effort;
Give
Be generous with time and energy and, most important, give others the benefit of the doubt;
Foster
Trust is a requirement for highly effective teams, and an extraordinarily powerful tool with individual colleagues;
Empower
Help people set stretch goals to inspire them to think differently about themselves, their work and what they can accomplish;
Care
Advance the careers of their employees by giving them the exposure and skills to be promoted, gain momentum and succeed;
Connect
Bring the right people together in an environment that unleashes their best thinking — and then stay out of the way.
Ultimately, it's about bringing out the best in teams. There is a high need for 1:1 engagement, with a focus on dedicated time for each and every employee. Emails and team recognition is not enough. Regardless of the product or service being provided, successful leaders must always understand they are in the business of building relationships.
Today's CEOs need to build leadership capacity and culture in organizations. In doing so, they must never underestimate the power of soft skills. They must find ways to recognize those who demonstrate collaboration, co-creation, consensus, engagement and innovation. With diversity around the table and an appreciation for these talent streams, we will all be successful.
This article was originally published in the Financial Post.