Photo Credit: Province of British Columbia
Photo Credit: Province of British Columbia
Sometime in 2004 the phone rang.
An old rugby buddy and former gas trader from Duke Energy in Calgary had joined with some colleagues and had an idea. They wanted to build a Liquefied Natural Gas terminal in Kitimat, B.C. and he thought they needed help. "You do things differently in B.C. than Alberta," he said.
Their company, Galveston LNG, proposed to build what was then known as Kitimat LNG Terminal with a proposed cost of $3B. Owing to natural gas markets at the time, they planned for an import facility – as opposed to an export facility like the $40B LNG Canada project that received the greenlight from First Nations, governments and investors today. (https://www.lngcanada.ca/).
Working with Kitimat LNG, my former business partner Patti Schom-Moffatt and I, along with our teams, were able to help educate residents, governments and First Nations about LNG, securing a partnership agreement between Kitimat LNG and the Haisla First Nation that then Chief Steve Wilson called a model for how agreements should be built between project proponents and Canada's indigenous people.
Since then, I have been connected to other LNG projects and proponents right up to today, which makes the LNG Canada announcement so exciting. It is nice to think we played a small part in paving the way for this industry to gain a foothold in Canada.
Over the years there has been much debate about LNG in Canada. As the world's energy players questioned whether Canada was a place to invest, projects were shelved and LNG Canada hung in the balance.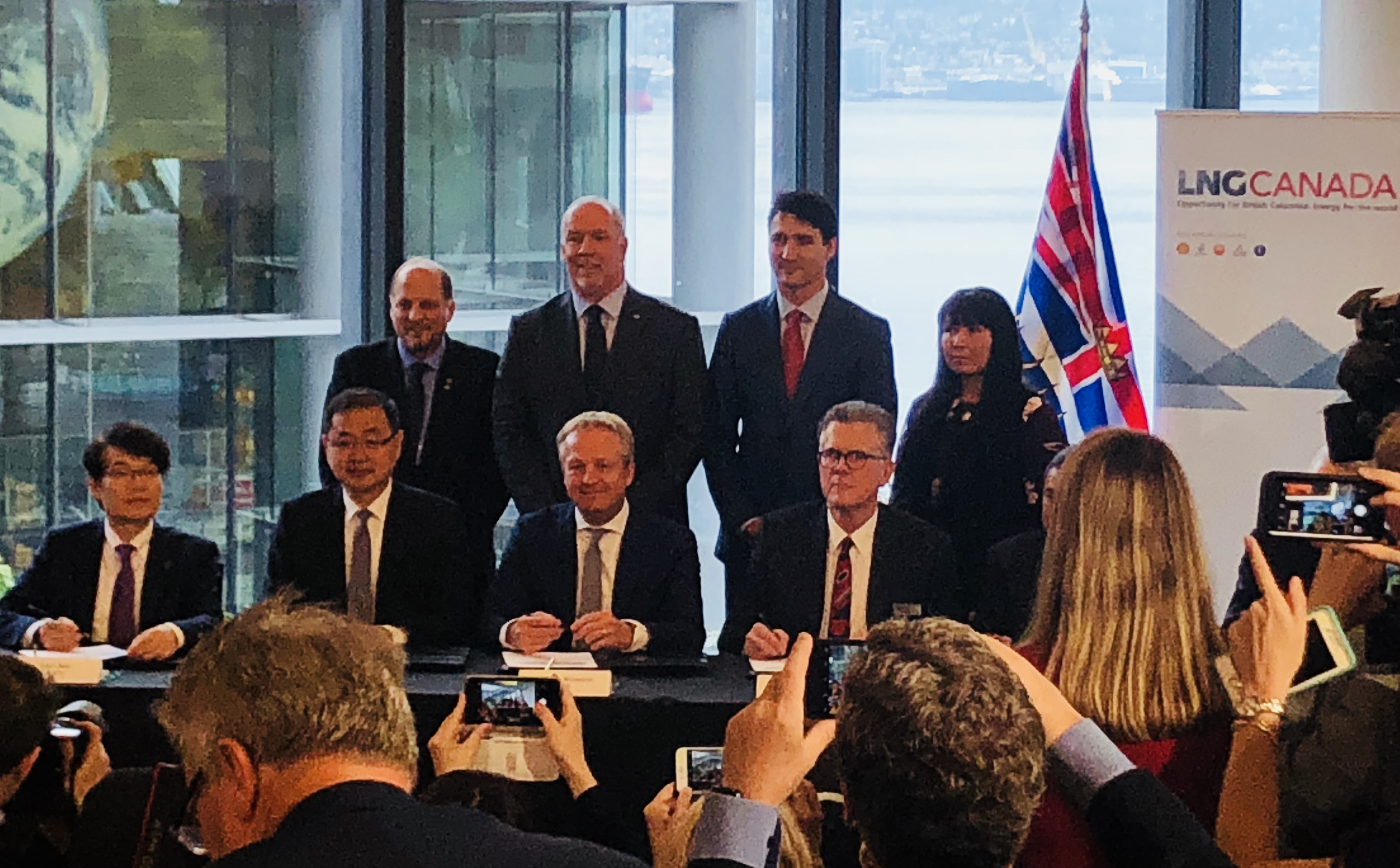 Photo credit: Paul Welsh
The LNG Canada announcement — the largest single private sector infrastructure investment in Canadian history — changes all that.
The joint venture partners, First Nations (including 22 along the Coastal Gas Link pipeline that will transport natural gas to the Kitimat facility) and all levels of government have reclaimed Canada's heritage as a nation built on responsible stewardship of our natural resources. A place where First Nations and governments can speak nation-to-nation about shared interest; where we understand GHG emissions know no borders; and where Canada's gas will help lead an energy transition in Asian countries hooked on emission-intensive coal.
When it comes to energy development – and the path to cleaner, renewable energy sources over time – the world needs more Canada.
——— Written by Paul Welsh, former Managing Partner, NATIONAL Public Relations