On Monday, February 3, the Ghislain Dufour Business Forum hosted Sonia Lebel, Quebec's minister of Justice, minister Responsible for Canadian Relations and the Canadian Francophonie, and minister Responsible for Democratic Institutions, Electoral Reform and Access to Information. Minister Lebel, who represents the Champlain district at the National Assembly, spoke with members of the Forum about the connections between Quebec and the Canadian Francophonie, which represent an asset with economic, cultural and social benefits.
Minister LeBel thinks that maintaining solid relationships with other francophone communities in Canada brings added value that Quebec just can't ignore as economic barriers continue to fall. This is why Quebec City will be hosting the Sommet sur le rapprochement des francophonies canadiennes on June 16 and 17, which will be an opportunity to discuss how to optimize interactions between francophone communities across the country.
Minister Lebel reaffirmed that the Quebec government is holding further discussions on interprovincial trade barriers to facilitate economic exchanges within Canada. She also confirmed that the government will soon reopen a Quebec office in Ottawa to foster a better mutual understanding of the economic context of each level of government.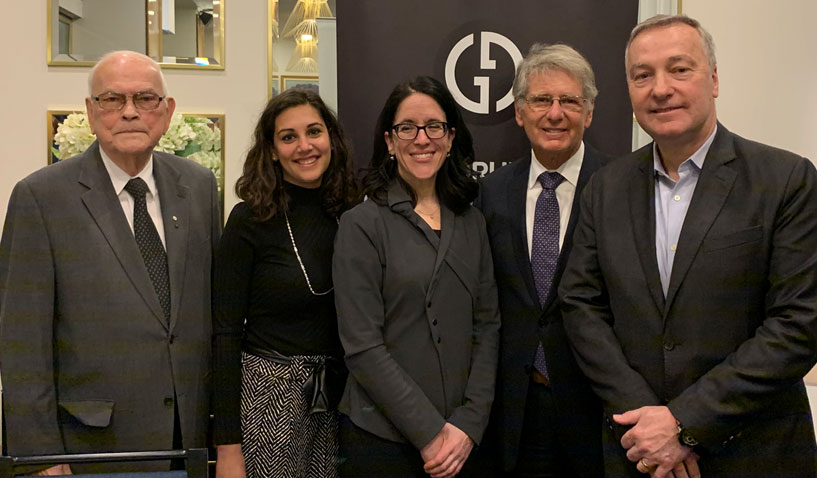 From left to right: Ghislain Dufour, founder of the Forum; Stéphanie Napky Couture, consultant at NATIONAL Public Relations in Montreal, Sonia Lebel, Quebec's minister of Justice; John Parisella, senior advisor, Strategy and Business outreach at NATIONAL Public Relations in Montreal; and Serge Paquette, Managing partner at NATIONAL Public Relations in Montreal.
About the Ghislain Dufour Business ForumTM
The Ghislain Dufour Business Forum allows business people to meet and exchange with political and business figures in Quebec and Canada, political advisors or high-level public administrators on a non-partisan and apolitical basis. To learn more, visit www.forumghislaindufour.com.