Reimagining media training in the era of a pandemic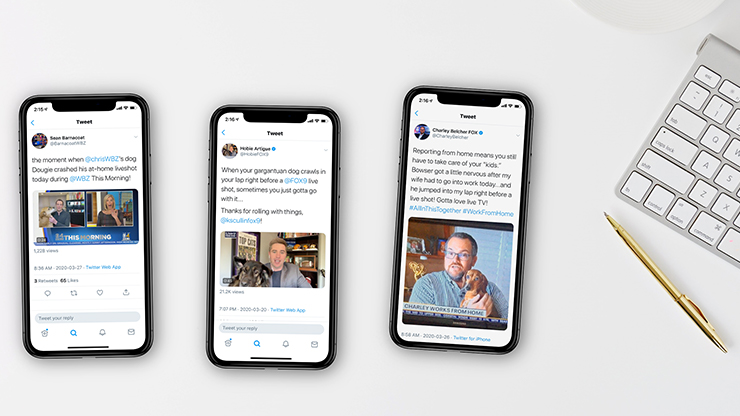 A virus we hadn't even heard of until recently is dramatically changing everything we do, from work to play to communicating, including how the media gathers and reports news.
The media has had to innovate, because in difficult times like these, with a population on edge, communication becomes even more critical. Media outlets are turning to virtual platforms, such as Skype, Zoom, Webex or Teams, to conduct interviews and broadcast content.
At NATIONAL, we've been innovating, too, as we help organizations continue to communicate in the media—online, in print, on radio and, of course, on television.
We've reimagined media training, providing it virtually. We've had a lot of success.
The world is changing. But what isn't changing is the need to speak plainly and clearly and to always communicate. Embrace it. Adapt. Innovate.
What we do; how we help
NATIONAL's coaches have been busy during the lockdown, training senior officials from all different businesses and industries. We have conducted virtual press conferences, panels and presentations.
Our sessions are instructive and effective. It's because our coaches are second to none, coming from the worlds of journalism, politics and corporate Canada. They have a deep understanding of how the media works and what makes a great interview.
But we've added even more value. Against the background of a global pandemic, we layer on tips and tactics about communicating through a virtual platform.
Our sessions are practical and relevant to the times as COVID-19 is not only shaping news coverage, but the medium through which the news is covered.
Our experts
Want to learn more about our experience in this sector?
Ace your next media interview
Download our 5 tips for a successful media interview