In 2018, NATIONAL was selected to provide communications and engagement support to the Invest Nova Scotia fund. Invest Nova Scotia helps sectors and communities become more competitive by funding projects that have a broad impact on a sector or region. We worked to define key stakeholders, refine the engagement process for potential applicants and identify and articulate roles for Invest Nova Scotia champions.
In late 2019, Invest Nova Scotia identified that the development of a branding strategy and logo was required to better promote the fund, including a unified look and feel and refined messaging for all promotional materials, and once again engaged NATIONAL for that work.
While the Invest Nova Scotia fund was already providing funding and support for several exciting initiatives in the province, there was a need for a clarity of key messages and brand positioning, and a lack of alignment between key stakeholders on the vision and mission of Invest Nova Scotia. Target audiences didn't have a strong sense of what the fund was.
Having worked with the organization before, we knew we could continue to refine and bring the Invest Nova Scotia story to life and communicate it in a different way. Building on the learnings we had from the communications and engagement strategy, NATIONAL led a series of narrative workshops with members of the Invest Nova Scotia board to uncover additional insights. We conducted a comprehensive analysis of both audience and target demographic values and activities, and identified key themes in terms of the perceived and desired role that Invest Nova Scotia plays in the growth of the province. A narrative statement, brand story and pillars were developed as part as a comprehensive brand platform, along with a visual identity and graphic standards. Rooted in the insight that Invest Nova Scotia ultimately wants to attract and invest in innovative Nova Scotians with bold ideas, we defined "We enable the bold" as the narrative statement. This positioning ultimately informed the compelling visual identity that has since launched and will continue to support the fund's impact.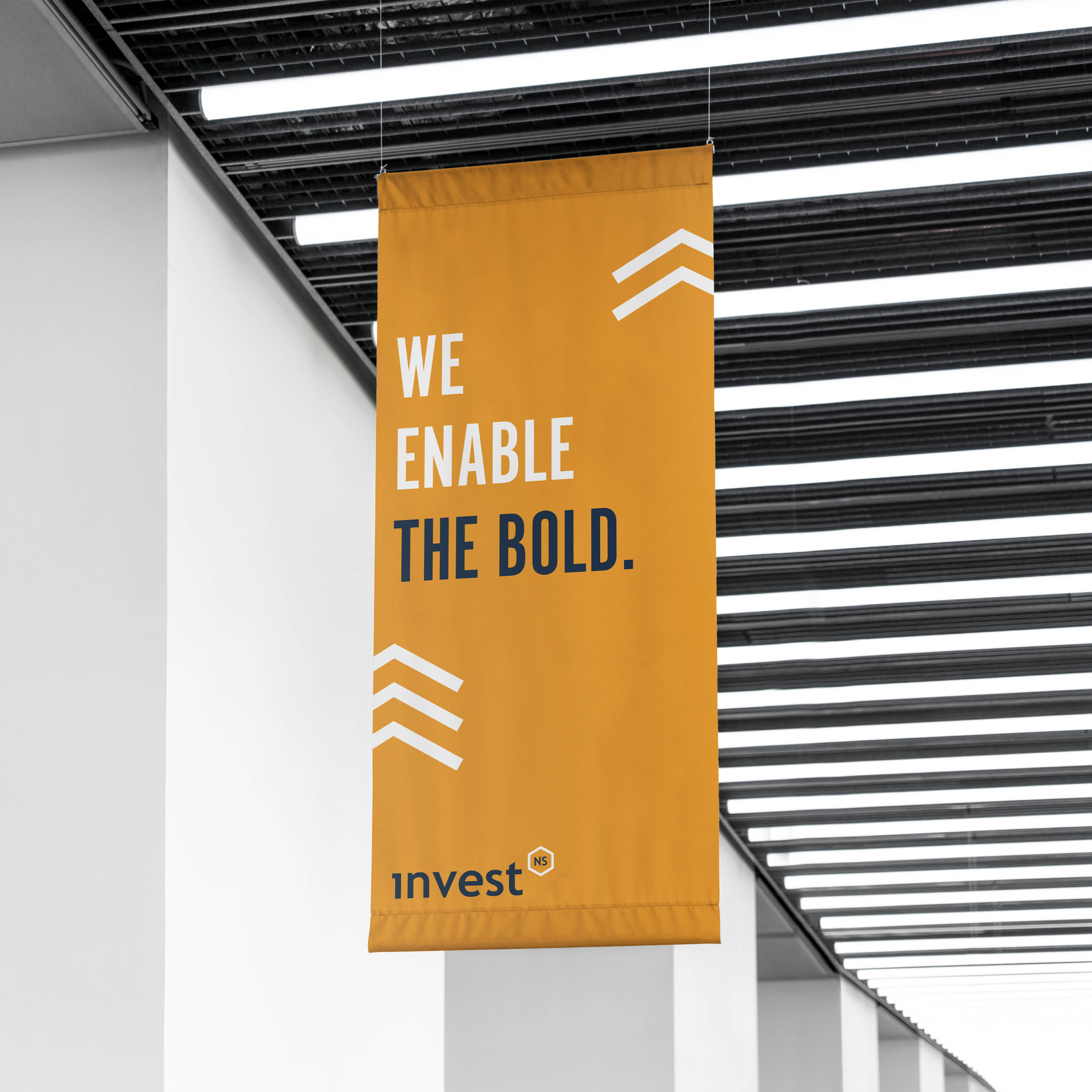 Once the creative work was complete, we developed a content strategy to determine exactly how the new brand would come to life, emphasizing the structure and platforms necessary to create effective content, ensuring everything linked back to the defined objectives and positioning. The strategy ensured we were showcasing where the fund was having an impact and continued to build credibility for the fund.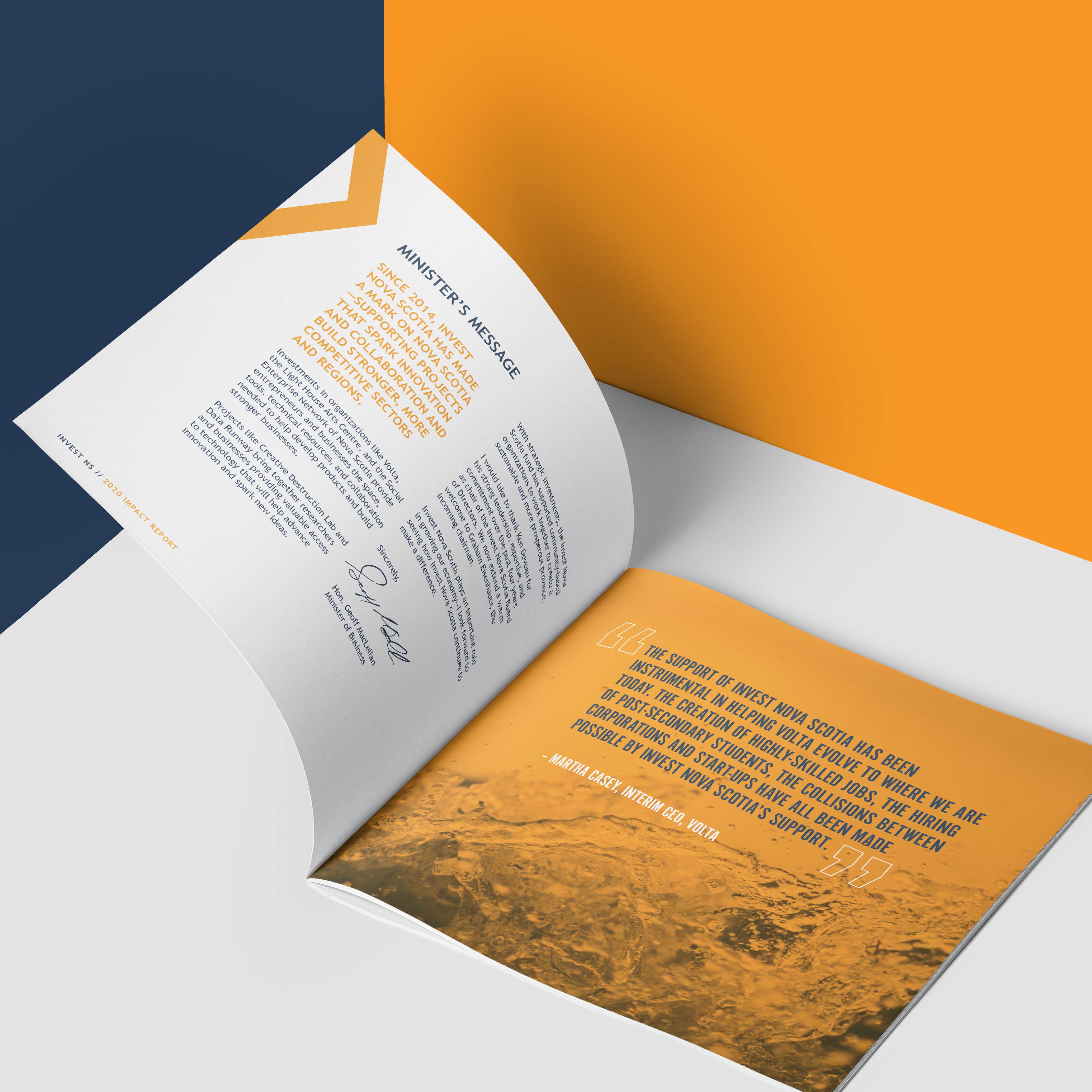 The new brand was used in the development of the 2019 annual report. The report celebrated that over the past five years, Invest Nova Scotia has funded 15 projects valued at almost $16.5 million—supporting their goal of having a lasting impact on Nova Scotia's economic competitiveness and productivity through innovation and collaboration.
Photo Credit: Discover Halifax