Early in 2019, NATIONAL was mandated by Bayard Canada and Bel Âge Magazine to handle the media relations and organize a major event for On Jase-tu, a Quebec-wide intergenerational campaign to raise awareness on the dangers of seniors' social isolation, a growing issue in Canada according to the latest statistics.
The goal was to generate interest from the media and rally public figures to the cause, while reinforcing the legitimacy of the campaign through government relations.
Inspired by the notion that people often have a chat over coffee, our team organized a large-scale intergenerational gathering on May 4, 2019 at Complexe Desjardins in Montreal, in collaboration with McCafé, who served up hot beverages and Randolph Pub Ludique, who entertained participants with board games.
More than 1,500 people attended the event, drinking more than 400 liters of coffee in the company of spokesperson Marie-Claude Barrette, Quebec's Minister Responsible for Seniors and Informal Caregivers Marguerite Blais, and other well-known public figures such as Josée Lavigueur, Isabelle Huot, Claudette Dion and Marie-Thérèse Fortin.
Organizations, cities and businesses throughout the province were also invited to host their own gatherings. More than 80 events took place, bringing together more than 8,000 participants over a cup of coffee.
The campaign generated more than 20 million impressions across all channels, and was covered by Quebec's most prominent media outlets.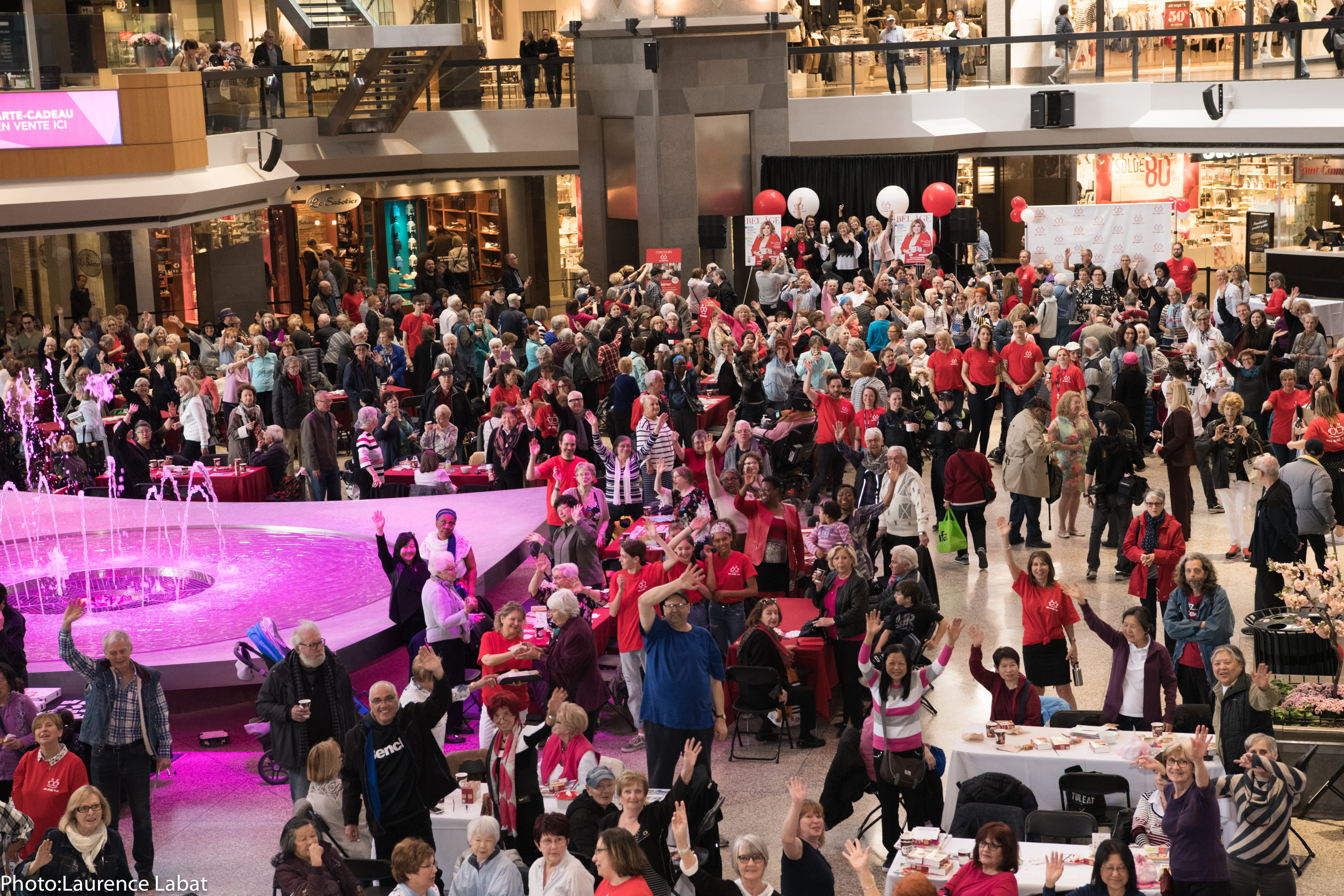 More than 1,500 people attended the event at Complexe Desjardins in Montreal. (Photo: Laurence Labat)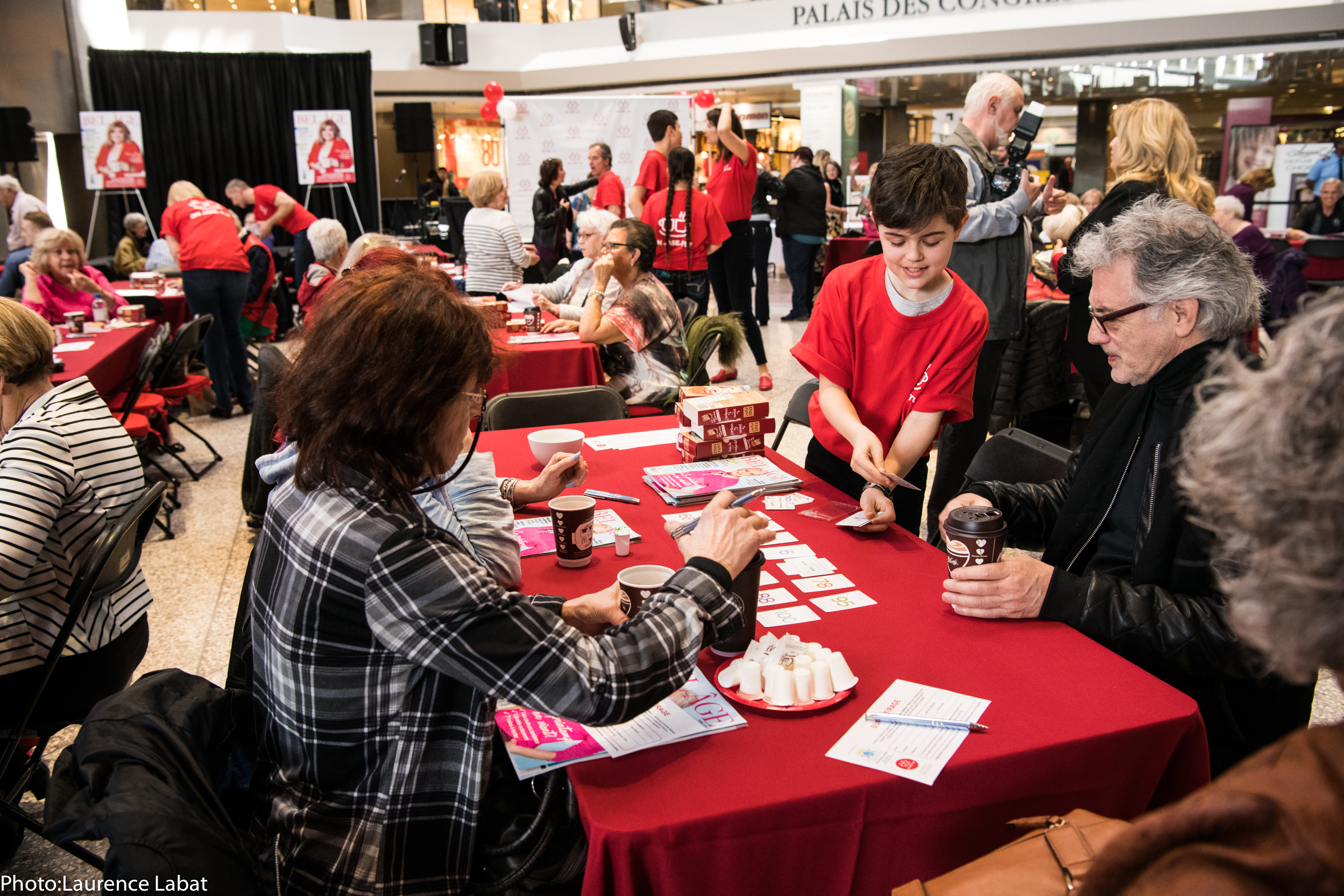 Participants shared a cup of coffee and played board games. (Photo: Laurence Labat)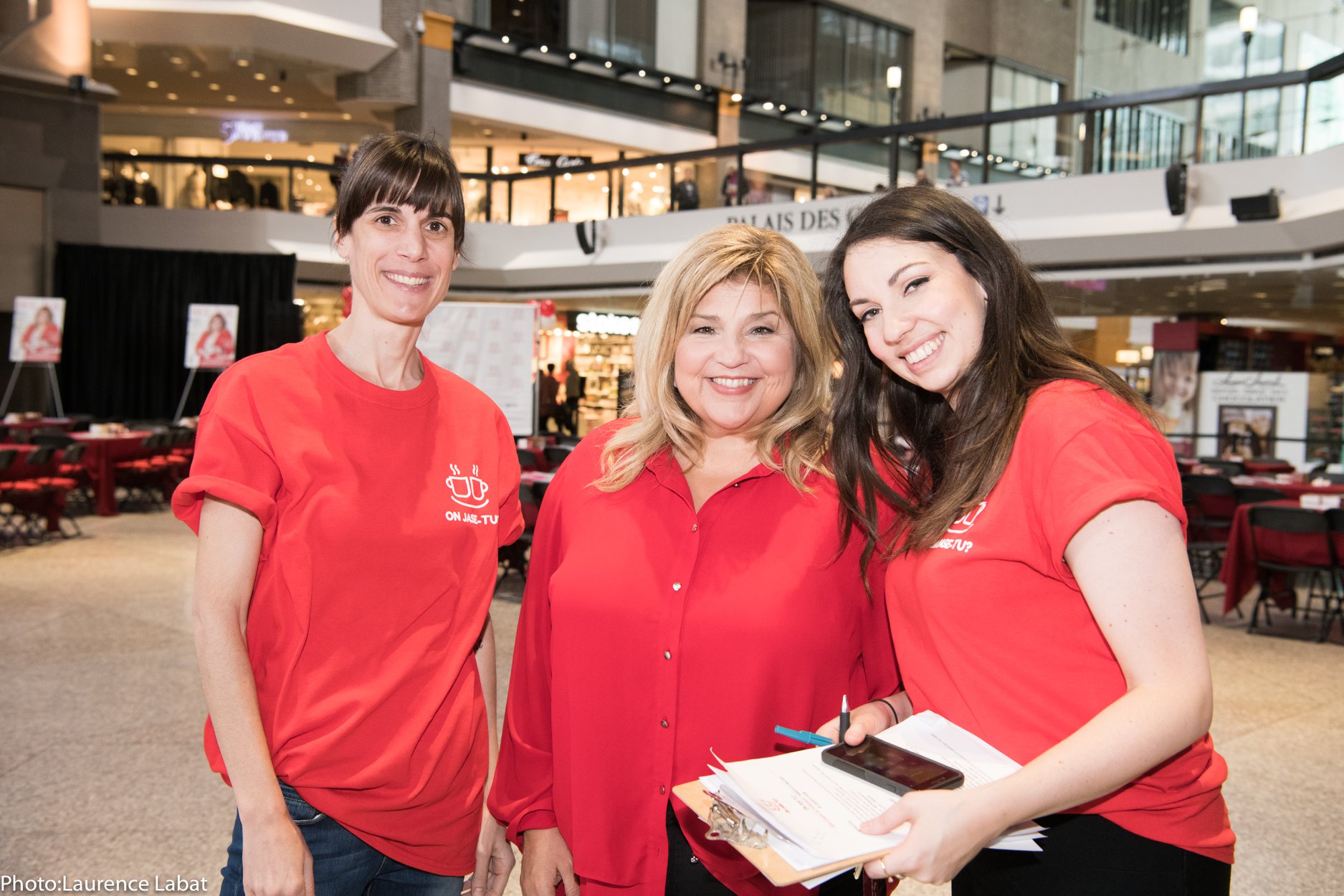 The NATIONAL Montreal team with spokesperson Marie-Claude Barrette. (Photo: Laurence Labat)