We kicked off 2017 with an exciting cross-office collaboration between the Halifax and Montreal offices. The file—based out of Montreal—presented an interesting challenge in that it included both creative elements as well as a social media strategy, partner engagement piece, and general awareness campaign components. Our primary communications tool was a short, engaging video which was developed by the Halifax office. Both teams rolled up their sleeves and got to work and experienced the power of inter-office collaboration first-hand.
In January, Montreal team members Andrew Ross and Astrid Morin joined Halifax colleagues Mel Hennigar and Laurel Taylor on set in Hubley, NS for the video shoot. By the end of the day, we were all planning our next project together. The following are our observations:


Laurel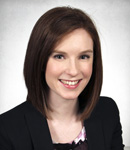 Building a truly integrated campaign takes team work—building a team with different backgrounds to lead development is crucial. The recent work we partnered on included many moving parts, but the team was well equipped to handle the campaign build. The two teams collaborated at each step of the development and working together really brought the concept to life. And what's a project without a career highlight? Casting dog talent and spending the day on set with Ned, a famous pooch, was a first for me.


Mel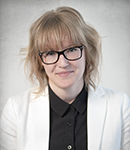 Thanks to technology, collaborating between offices is relatively easy to do. But there is still something to be said about being able to put faces to the names in your inbox or on the other side of the phone. Plus, it was beneficial for our colleagues to have that experience on set with us to see how we can take something from a static piece of paper and make it come to life right in front of our eyes. And let's face it, being on set is exciting regardless of the size of the production! Never a typical day in the office when you're out working to bring great ideas to life.


Andrew
It's this type of inter-office success that shows the immense value of working with our colleagues across the country. By being able to bank on the different perspectives and expertise available to us, we built a campaign that is better than the sum of its parts. That's a win for us, as communicators, and for our clients. What did this mean for us in concrete terms? It meant vigorous discussions on how to best meet our client's expectations. It meant late-night phone calls and email exchanges. And it meant a fun day on set with a cuddly dog! We didn't always agree on the details at first, but it was through those discussions that we made our campaign better. That's a fantastic thing, and something I think we can all be proud of. I'd gladly do it again.


Astrid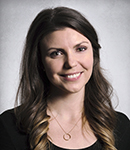 Having the chance to travel to Halifax and work directly with the team on-site for this project was an opportunity like no other. Although the two offices had worked closely together—albeit remotely—in the planning stages of the campaign, having the chance to collaborate in person and put faces to names really helped bring the project to life! Working with the Halifax team taught us what goes into the creative process and how far we could actually go in pushing the client out of their comfort zone—all the while continuing to respect the industry's strict guidelines. Overall, the project benefited from the different points of view that both offices brought to the table.


——— Written by Mel Hennigar, Creative Consultant, Andrew Ross, Senior Consultant, Astrid Morin, former Project Manager, and Laurel Taylor, former Senior Consultant, NATIONAL Public Relations